I've been spending a lot of time in heels - as in all the time. Even I'm a little surprise with my tolerance for them - who doesn't love a good heel right? But I recently did cave on day on my way home. Luckily, I had flats in my bag - foldable flats to be exact.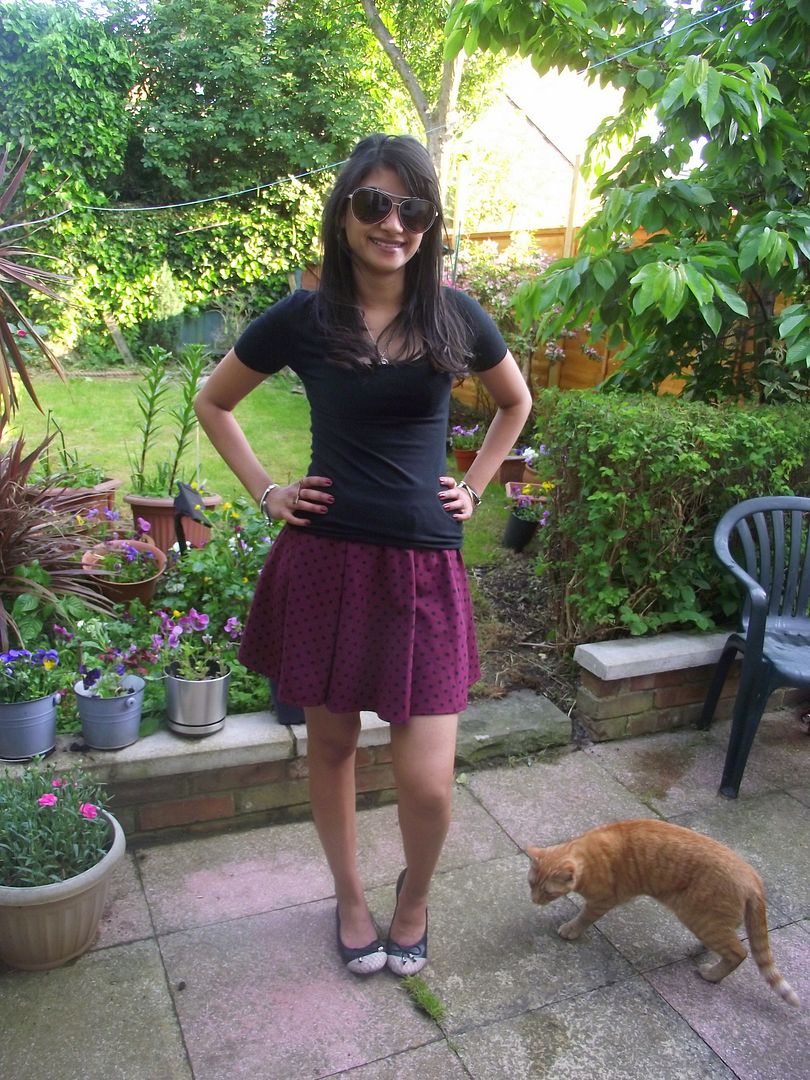 Wearing:
Sunglasses - House of Harlow
Top - H&M
Skirt - River Island
Cocorose London do amazing flats, and they're so comfortable. What I love is the practicality - in that they fit perfectly in your bag. Cocorose flats are foldable and even come with a small pouch so you can fit them easily in your handbag. I really think it's time for me to embrace more flats in my life. They're just so comfortable. Cocorose London have an amazing selection of flats, in all kinds of styles and colours.
Also, my neighbours cat decided to come out and play. Isn't he gorgeous. I aptly named him Frodo a while back; I am essentially that cool. And he absolutely loved playing with the shoes while I was wearing them.
I am so glad that we finally have a proper summer...finally. I've put away all my winter boots and have bought out all my heels and flats. These Cocorose ones will definitely a permanent fixture in my bag, right next to my keys and wallet. They fold up so well and take up very little room.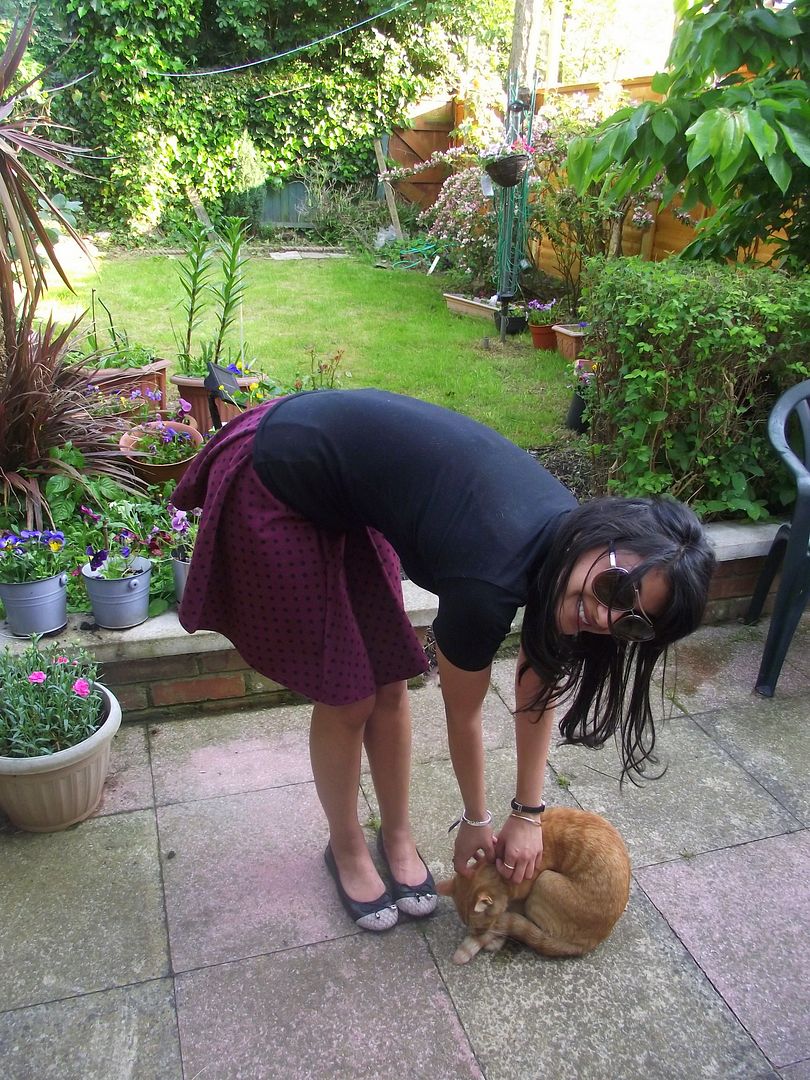 Do you have any foldable flats? I recommend them for sure.
Sherin xx