While it's gotten colder again these last two weeks, we did have a fantastic weekend a few weeks ago, and I organised all my dresses and skirts. This was probably a premature action as I'm back to wearing boots and my coat.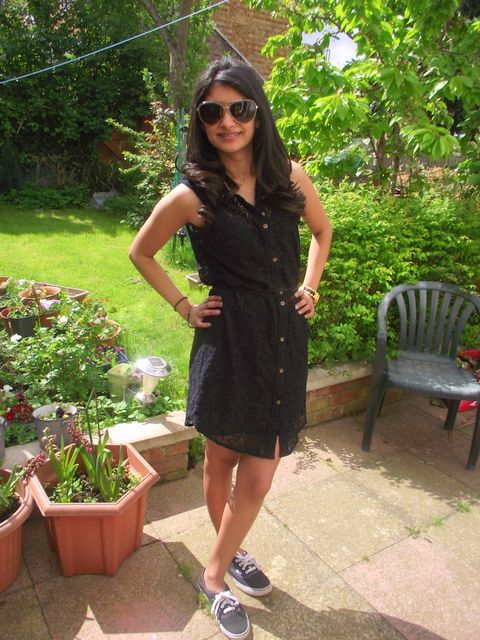 Sometimes all your life needs is a bit of sun, paired with a comfortable dress and a pair of
trainers
. Vans are still my go to trainers for anything, and these black ones have seen me through a lot - everything from my favourite gigs to summer BBQ's. I've worn them enough that they've moulded perfectly with my feet.
And the Volcom dress is another favourite of mine. A gift from Rachel, this is the perfect summer dress. I love the whole laid back feel - I guess that's what Volcom do so well.
We had that brief week of sun, so looking out the window, into the constant rain is more depressing than ever. I need it to be warm so that I can wear all my dresses.
What did everyone get up to this weekend? My Sunday was planned around the Formula 1 - such a great race.
Sherin xx