I have an endless supply of skinny jeans, but I recently felt like I needed a change. I decided to take out my new boyfriend style jeans (there's no bf in my life, so I actually bought these rather than borrow from a bf) at my uncle's BBQ this weekend, and love the laid back vibe from them.
Wearing:
T-shirt - Matalan
Jeans - Mango
Necklace - Next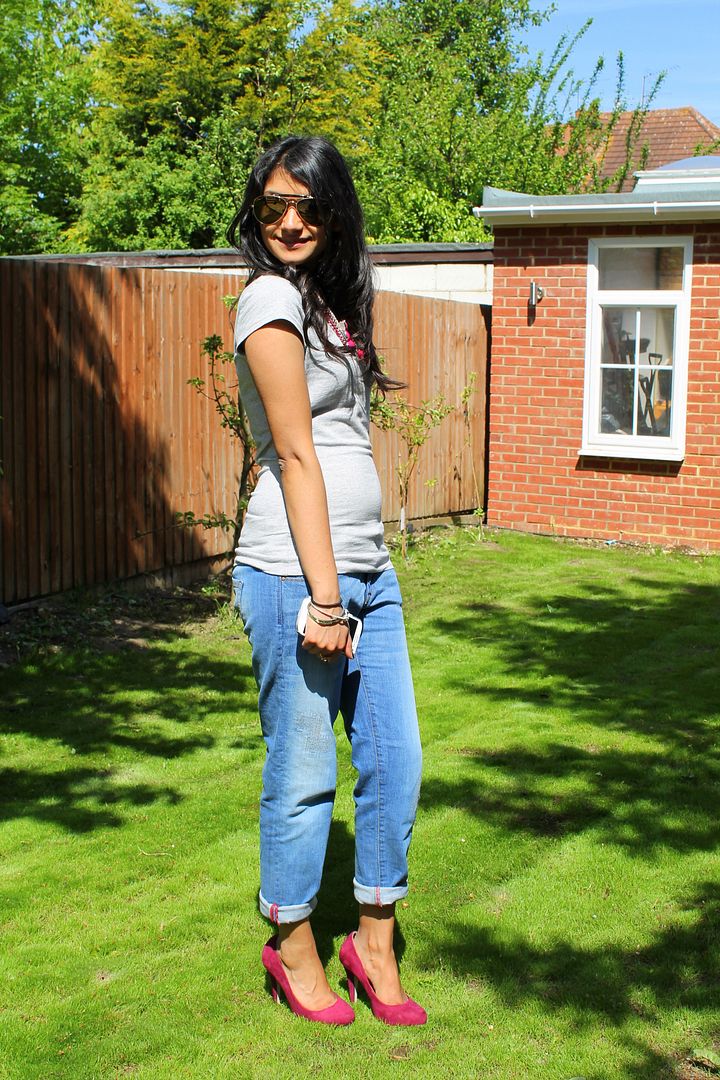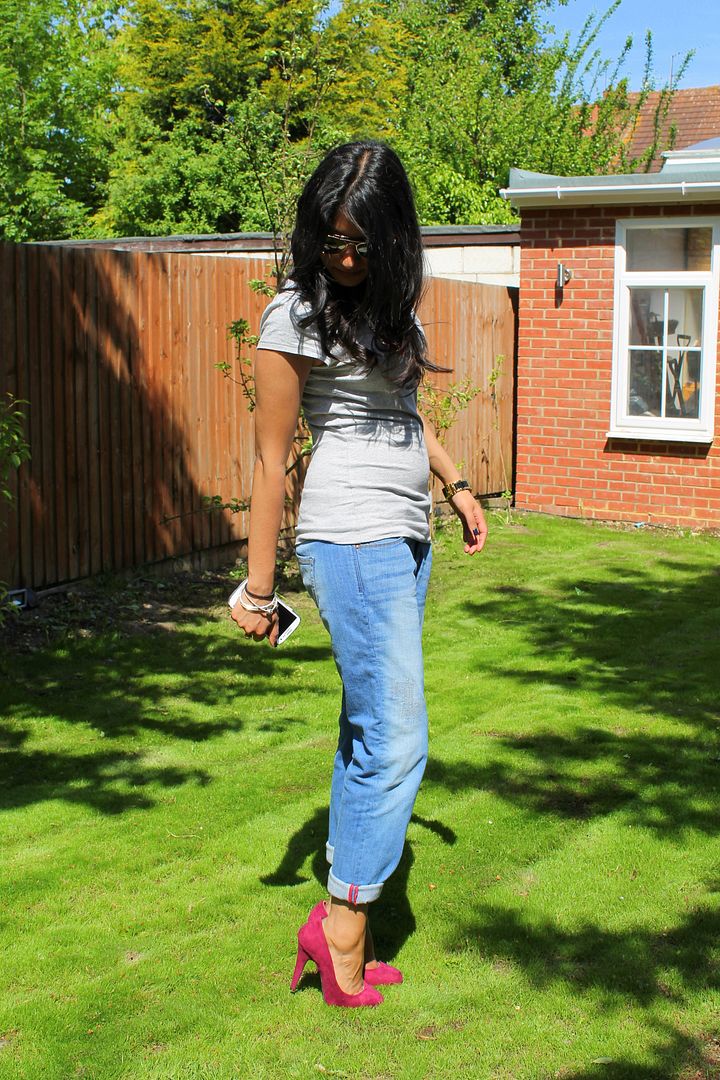 Despite it raining all week so far, we did have a fantastic long weekend, with the sun shining throughout. I can't wait to wear these jeans more and more during the summer. I'm still unsure of how to style them though - I changed my top about a million times before I settled on a plain grey one.
I do love how plain tops can be spiced up so easily with the statement necklace. This one from Next is perfect. It's not too over the top, but enough to make a statement and to stand out against a more neutral top.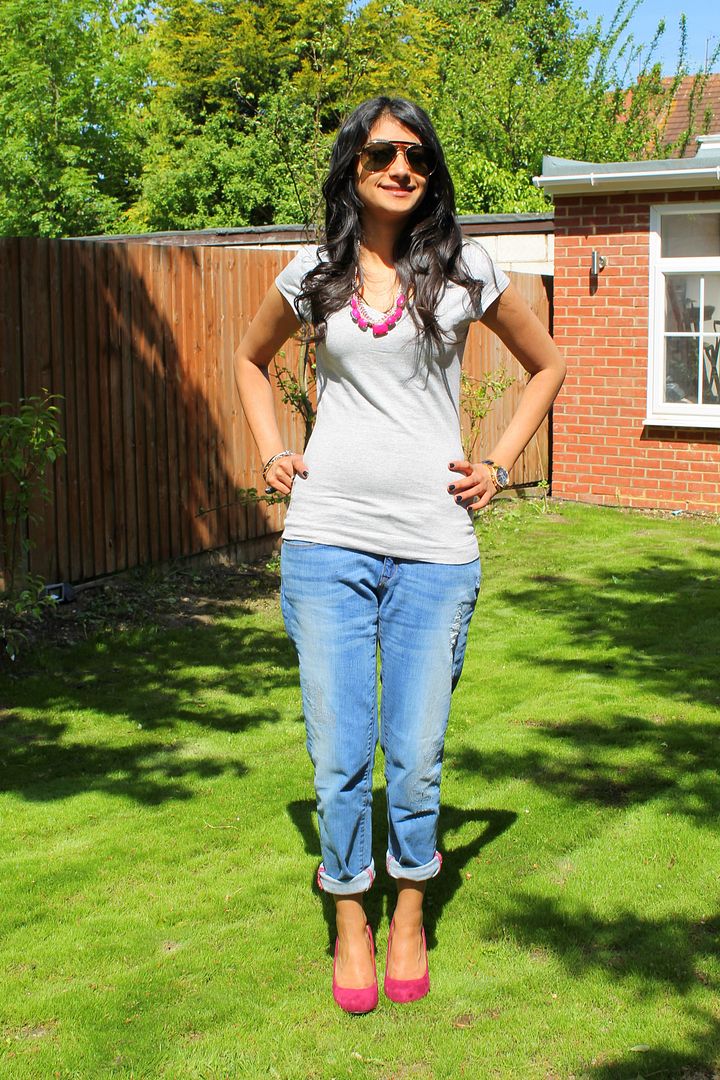 I've also decided that Boyfriend jeans and heels is the best combination ever!


How do you style your bf jeans.

Sherin xx