So, while I use my phone for the usual stuff - texting, calling, camera, Instagram - I also use my phone as a major fashion accessory. I love having different covers and cases for it, and matching it with my mood of the day or, more recently, matching it with my nails :). If you saw me last week, I was rocking a bright pink phone case that matched my bright pink nails!
I recently got this really cool, 3D phone case from
Covers and Cases
, who specialise in...well, covers and cases for your gadgets and toys. They have cases for everything from phones, kindles, tablets and latops, and the site has a lot of different brands, with a lot of selection.
The case I got for my Samsung S3 was from a brand called Freshfiber and I love how cool it looks. The back has a really unique geometric design which is actually 3D, so has two layers. There is actually room between the two layers to slip something (oyster card) in so you're not carrying a lot around with you. Definitely love how different it is from the other cases I have, and I'm enjoying whipping my phone out when I'm with friends and they're like 'woah'. It's worth checking out the site for some fun designs.
I've also got some new make up - yay. So while I've been having a mini allergy to my face powder, I'm not compromising when it comes to my eyes. I don't wear a lot on my face, but I have to have my eyes done everytime I go out. Back eyeliner and brown eyeshadow are my go-to's and I never leave the house without having them on. I have so many eyeshaow palettes right now and I love those ones in particular that have more than one colour in them.
I was recently sent this palette from
Find Me A Gift
, and it is fantastic. Find Me A Gift do a lot of realy lovely products, and they're great for a present for anyone, or even a treat for yourself. They stock everything from make up to gadgets, and even children's toys. I have quite a few bits of make up from FMAG, and have to admit they're pretty great. My last mascara I got from the site, I wore to death everyday. My latest piece of make up from there is the
Shady Lady Zebra Eyeshadow
palette from The Balm.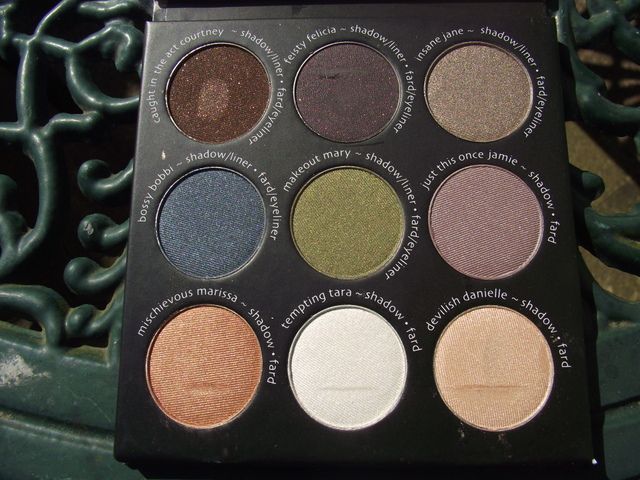 As you can see the packaging is pretty cute, and the colours look great. I love dark eyeshadow colours over brighter ones so this kit is perfect for me. I can use the bottom three as highlighters then the rest as proper eyeshadows to finish my look. I've tried them already and the colours look great. The colours are strong and do a great job of lasting all day. I'll put them on, and they'll last through the work day and well into my night out plans.
Hope everyone is having a lovely weekend. I'm off to the park now.
Sherin xx