While Sunday started off dark and miserable, the sun broke at early afternoon, and it was the perfect time to get my legs out. I live in a tight knit community, so the park had transformed itself, with the local TA centre bringing down tables and chairs, people selling home made cakes for charity and lots of people just picnicing in the park - I do love where I live.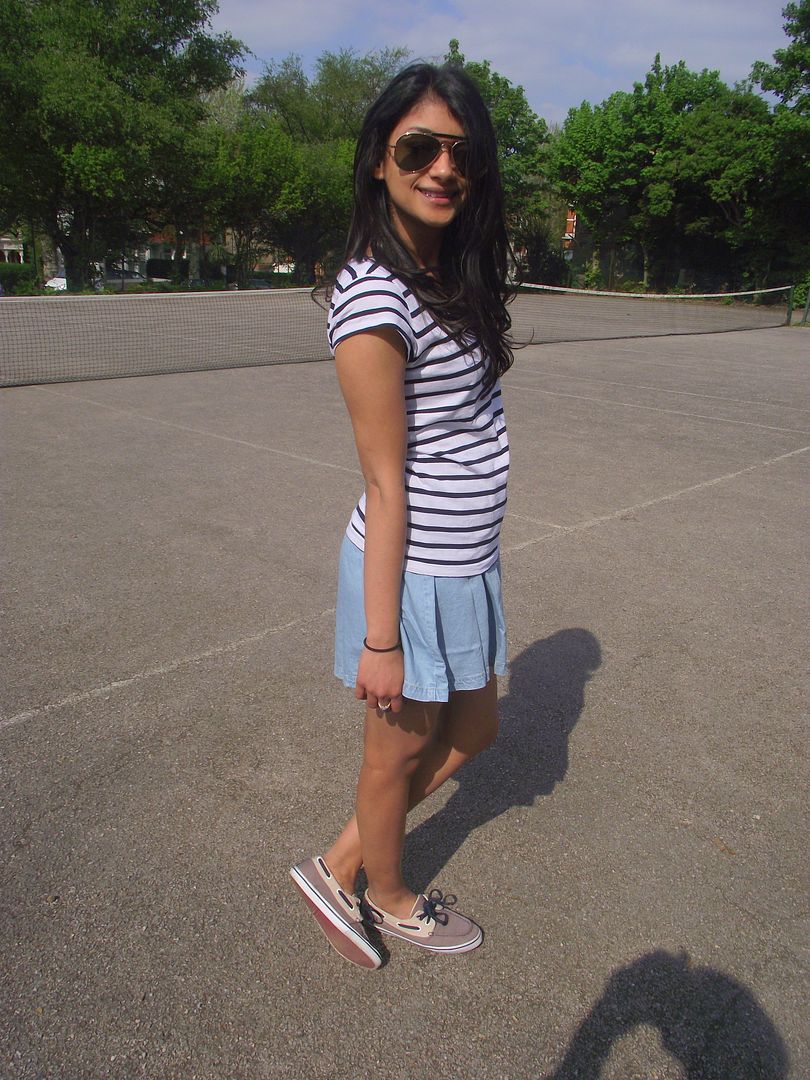 Wearing:
T-shirt - H&M
Skirt - Adidas NEO
Shoes - Tommy Hilfiger
Sunglasses - Polaroid
I was happy to be wearing sunglasses. I've had a bit of a nasty reaction to a cream recently, so my eyes puffed up this weekend. I think I've figured out what cream, so hopefully I'll be recovering. This did mean no make up for me, which is why I was very happy to hide my eyes.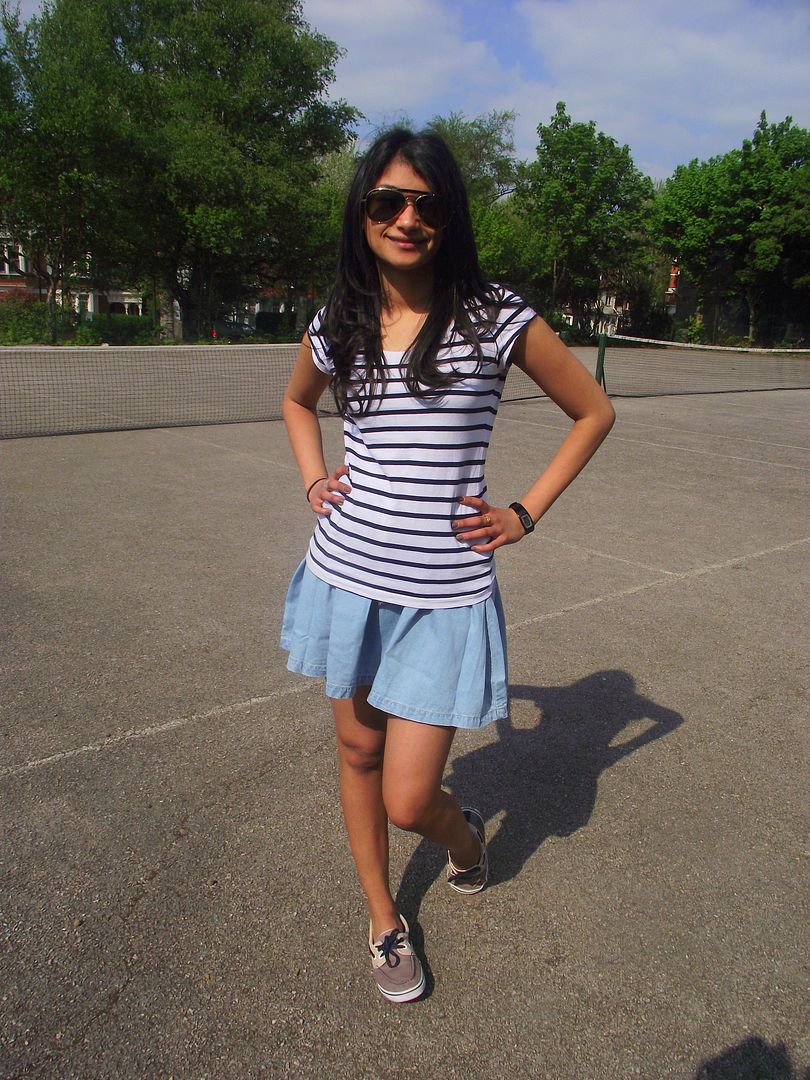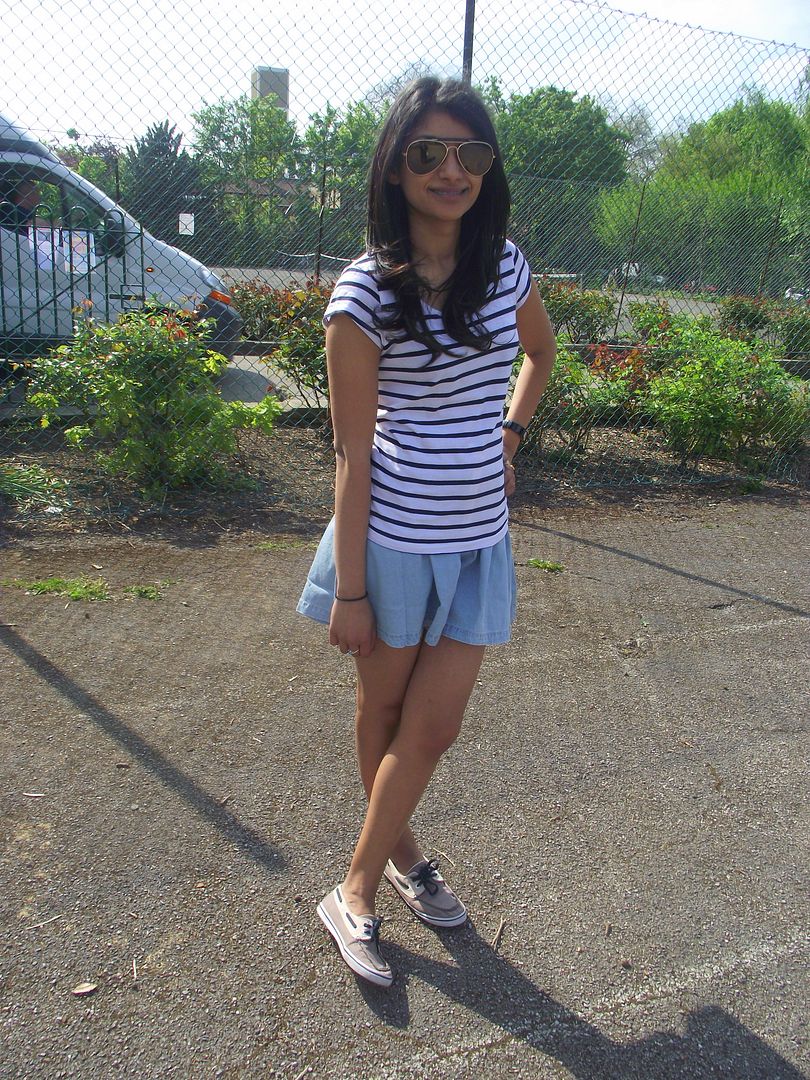 I really love this skirt. I was sent a package of goodies for a fun styling challenge from Adidas NEO. I got a few other pieces so keep an eye open for some pictures coming later this week.
Sherin xx