Happy Bank Holiday Monday. I do love an extra day off, especially when the weather is so nice. Incidentally, while going through some past posts, I realise that I talk about the weather a lot, haha! Whoops. But anyway, yes, we've had lovely weather in London lately, and I've been relishing it!

Wearing:
Such a cute summer dress right? I love all the coloured stripes. This is something that a year ago, I wouldn't go near because of all the colours, but I was encouraged to buy it on a recent shopping spree and I don't regret my choice. I'm already planning picnics around this dress.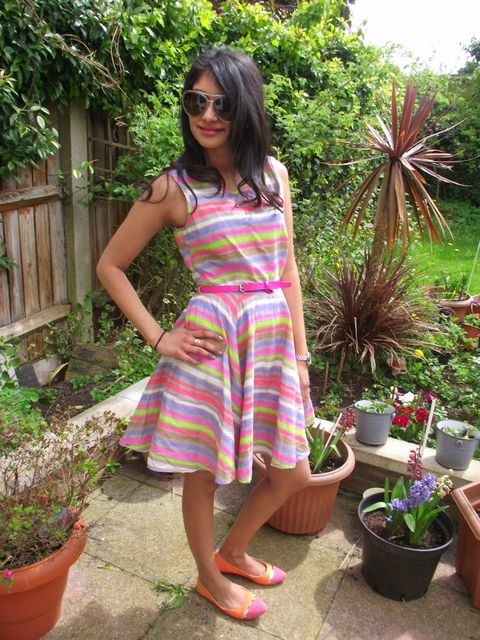 One of my favourite things about sunshine has to be sunglasses and how easy they make life. I never have to worry about make up and it makes getting ready to go out a bit quicker. I did have a slight allergy to some face powder and my eyes took a lot of the toll, so I have spent a few days without too much make up on, and sunglasses makes it a lot more bearable.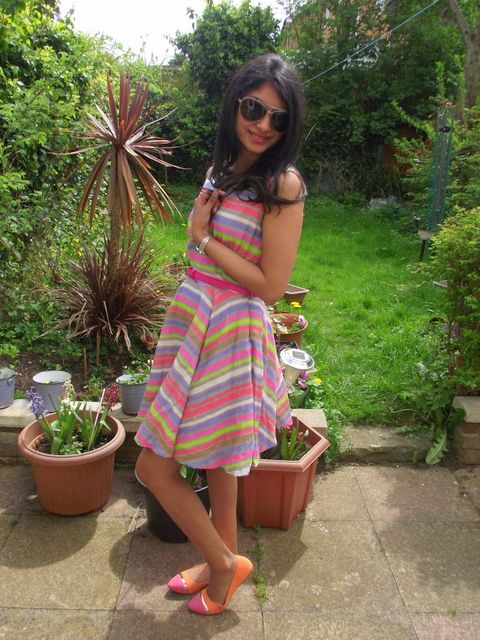 And so much love for my summer flats. They match the dress perfectly and the two tone look is so summery. I'm loving orange at the moment and the one on this isn't too overpowering or in your face, making it a fantastic shade to wear.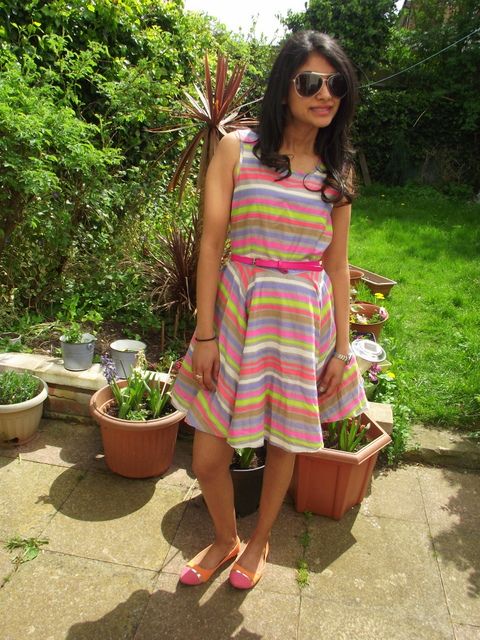 And here is my gorgeous new ring, from Jewellery World, who have a lot of jewellery, including diamond rings and gold necklaces on the site. This one is stunning and I haven't taken it off since I got it. I do love a bit of bling in my life, and this one does the job with the large green amethyst and two mini diamonds. This is definitely a piece I'll have for years to come, and will be able to pass it down through the generations too.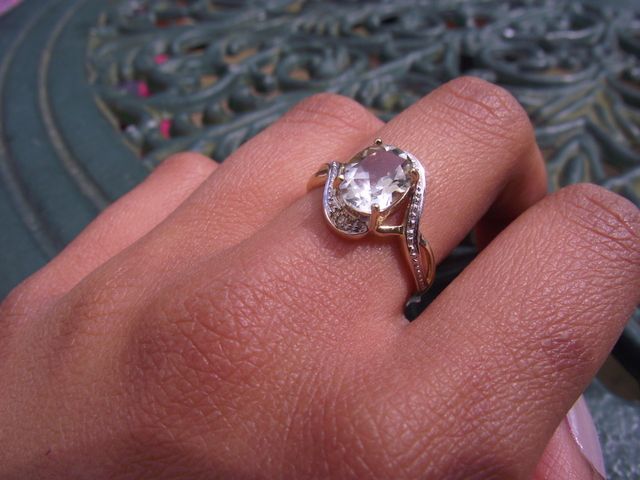 How are you all spending your bank holiday?
Sherin xx