I'm not going to lie, I was a little bit cold in this! It's only bare legged weather from 11am till about 4pm, then a cool evening breeze kicks in. While it's not freezing, I'm one of those people who likes to be hot, or at least warm, all the time. But nice to see us having some potential good weather. Another week or so, and I'll happily be out bare legged.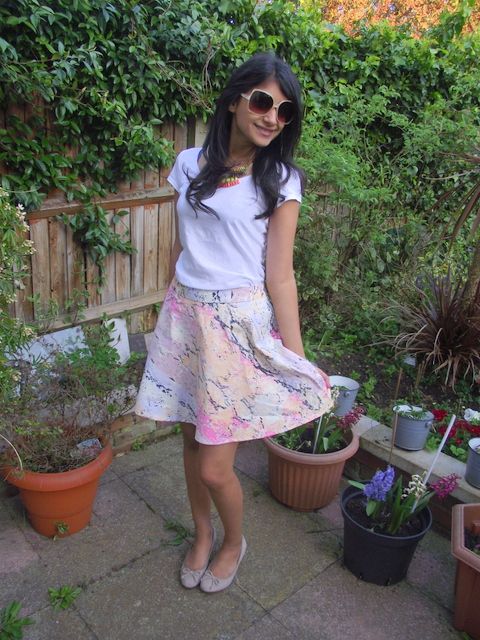 Wearing:
Shirt - Very
T-shirt - H&M
Shoes - Clarks
Sunglasses - Warehouse
Isn't this skirt the cutest? The snakeskin look is the new leopard print, I like to think, but what I love most about this skirt is the blush undertone to it, hence Blush Snakeskin. Then I matched my wedges and taa-daa - match made in clothing heaven.
I also accessorised the plain white t-shirt with a fun statement necklace. Literally can not remember where the necklace is from at all, so if you know, let me know! It is a lovely necklace though, and great for spicing up a plain top.