In an attempt to make this blog more personal and lifestyle based, I've been talking about my other hobbies - not just fashion. As you all already know, I love music, but fewer people will know that I love cars a lot too. As in LOVE cars (inherited from my dad, brother and uncles no doubt). I'm also a huge F1 fan, so naturally have a massive love for anything fast.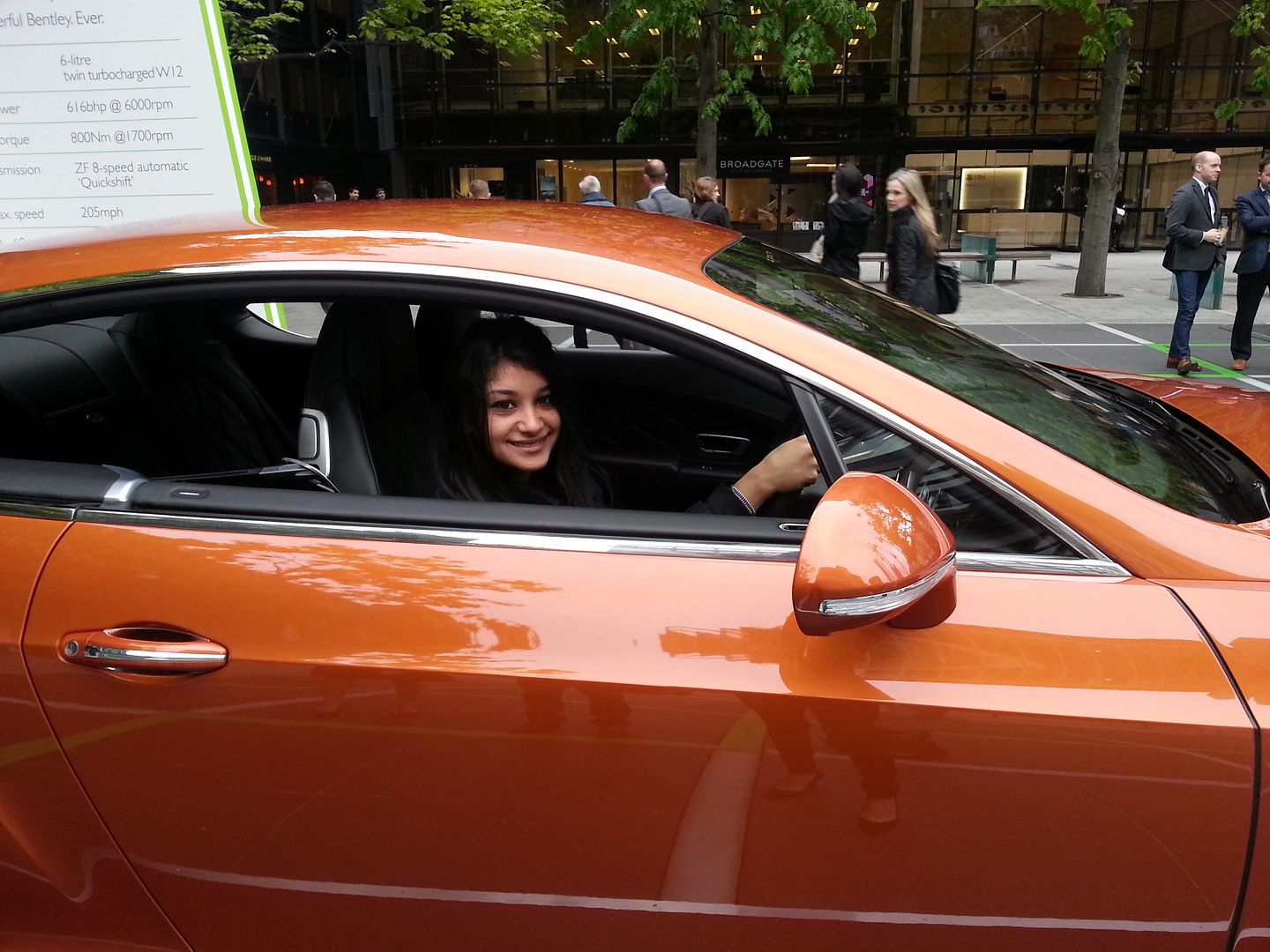 I popped down to Broadgate first thing yesterday to check out a new pop up Bentley exhibition, held by luxury car dealer H.R. Owen, who had some of the hottest Bentley's on display. All the cars on display were incredible and I loved that I was able to sit inside of one too.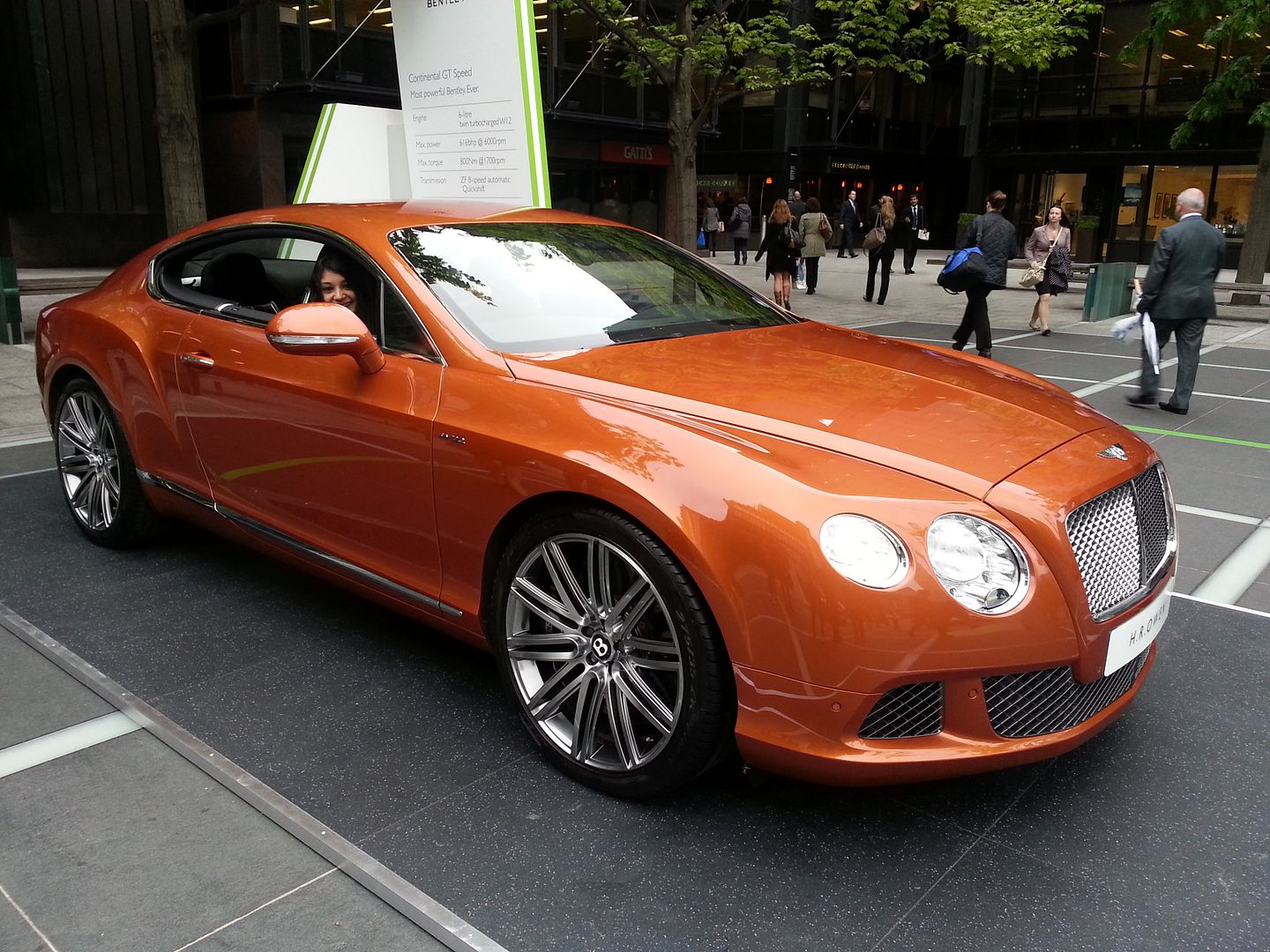 The exhibition is there until 9pm tomorrow night, so I recommend heading over and checking the cars out. Cars on display include the Continental GT Speed, the GT Speed Convertable, the Continental GT V8 and the incredibly gorgeous Continental GT3 concept race car - which indicates a Bentley return to the race tracks. Now that's something I'm excited about.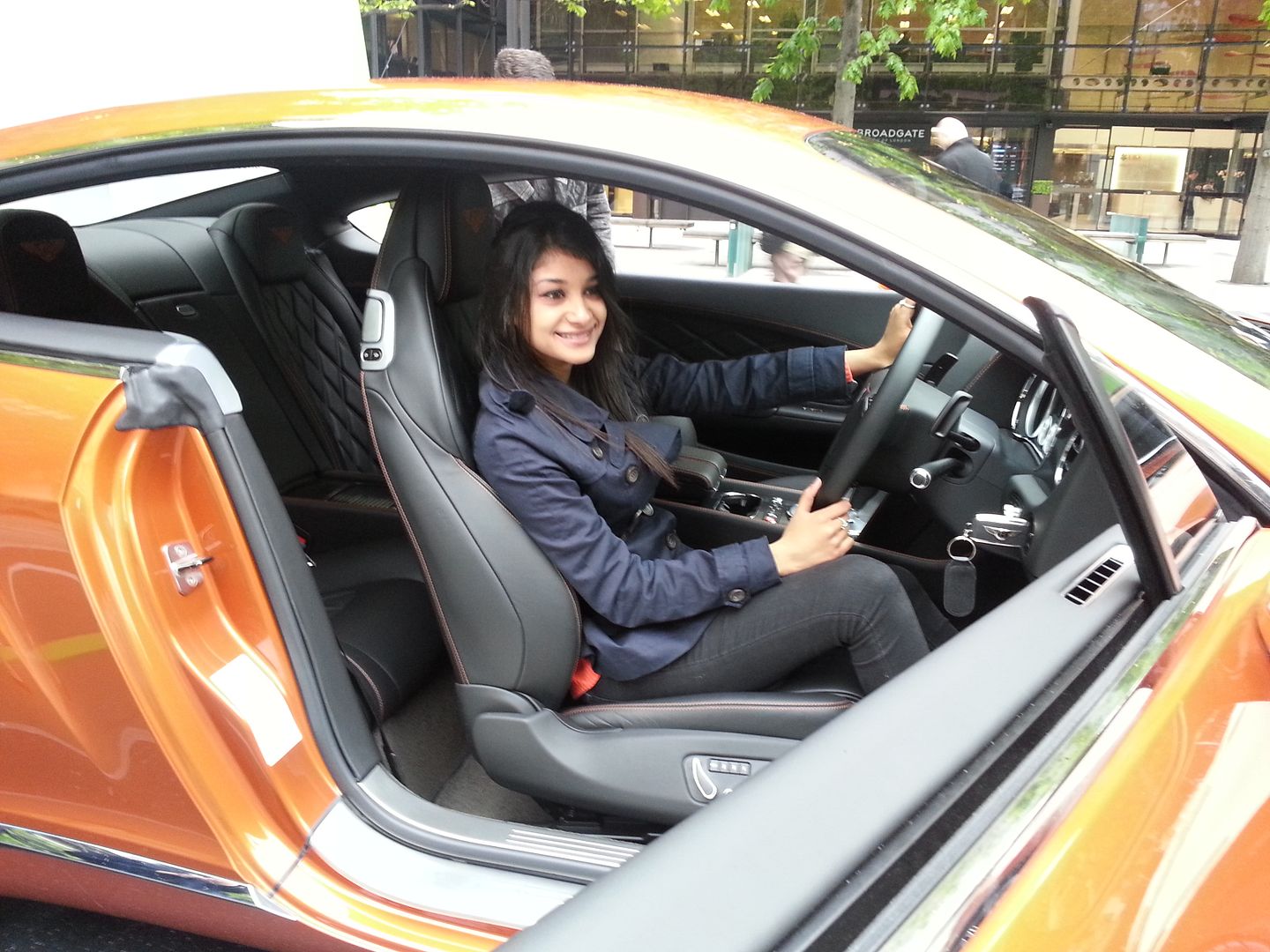 There are also things on offer and going down means you could win awesome prizes such as a track day at Silverstone or tickets to Goodwood Festival of Speed.
Sherin xx