Styling is always a lot of fun to do and I absolutely love styling challenges. I was invited to take part in one with
Adidas Neo
and had a lot of fun doing it. I was sent four pieces of clothing, and was asked to style people around each piece of clothing, to show off my styling skills.
I was sent three girls and one guy pieces, so picked two friends and my brother to help me with the project, by styling them up.
Naturally, I used the first piece (this skirt) on myself, which you've seen in
an outfit post
before. This is a cute denim skirt, and I paired it with a stripped t-shirt and boat shoes to give it a more pretty feel.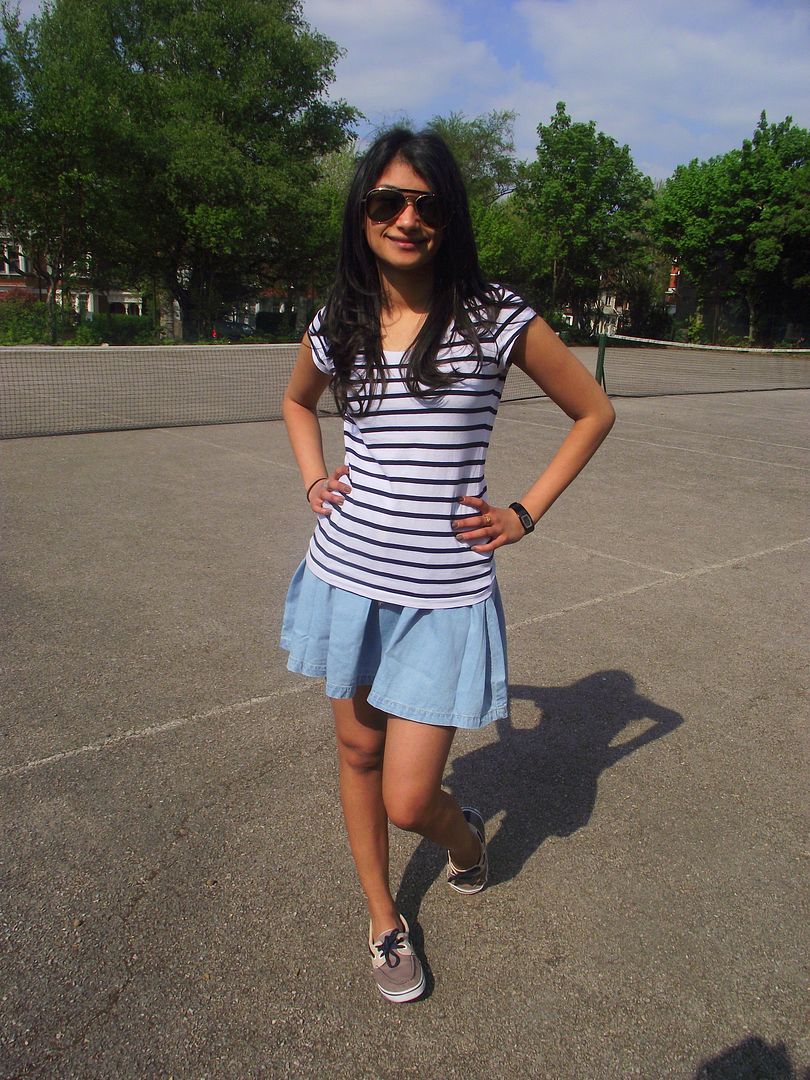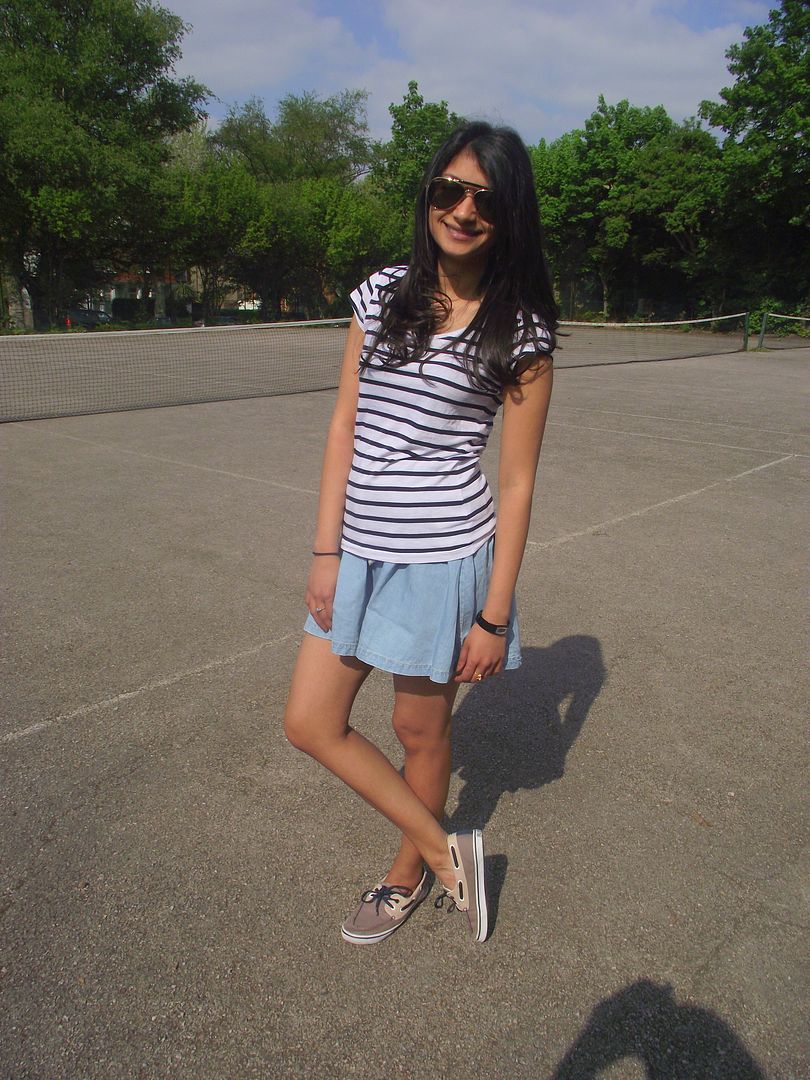 Next up, I used one of my greatest friends ever,
Marin
, to help style a cool Adidas Neo bag, on our lunch break. I thought it was a really cool bag and it went perfectly with Marin's edgier style. The skinny jeans and leather jacket are a great combination, while the bag finishes off the look perfectly.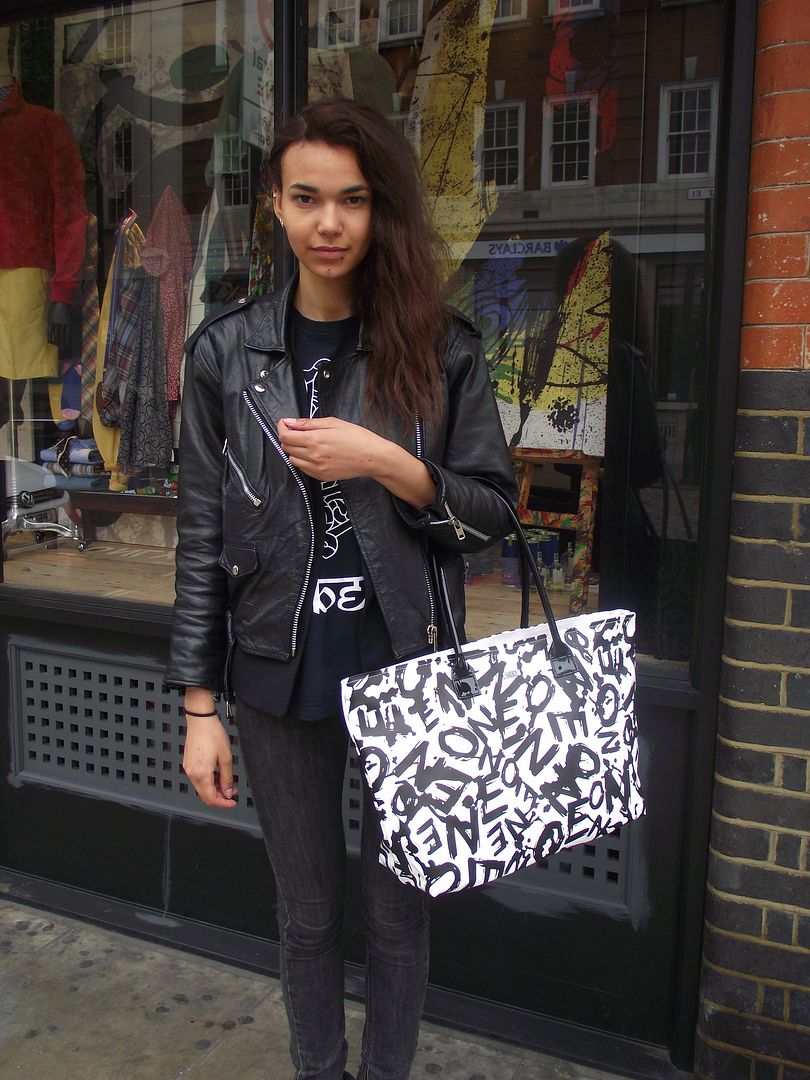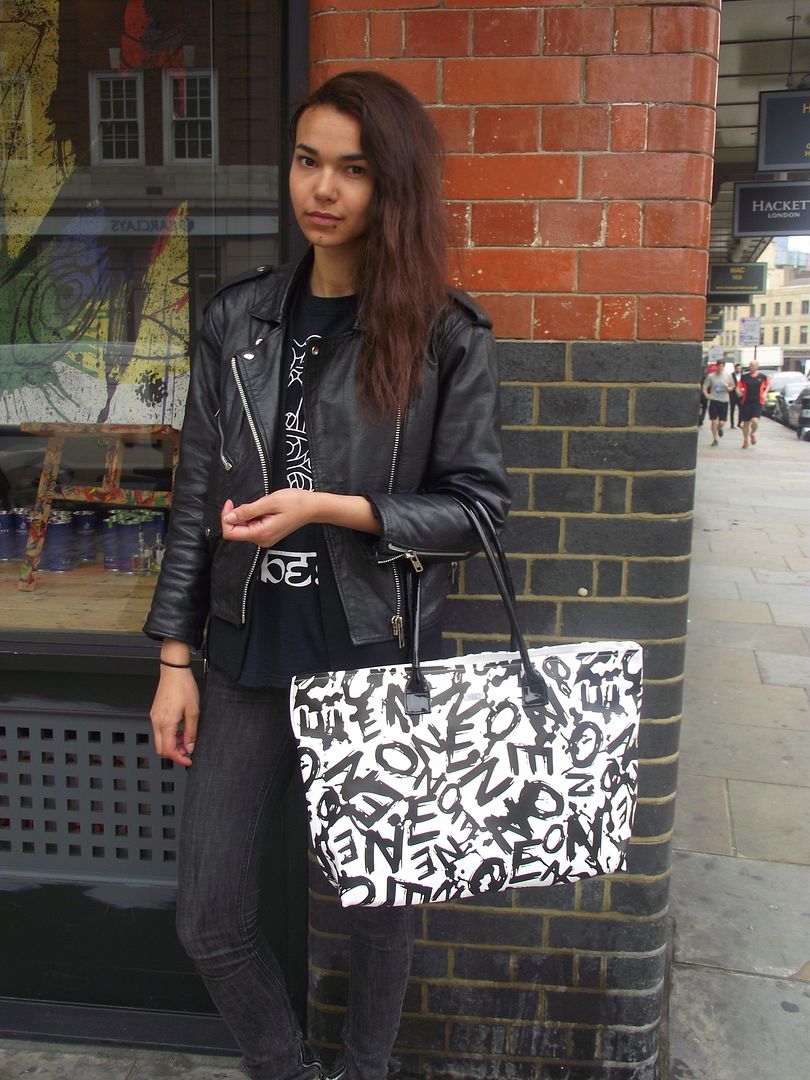 I got my brother to help with the man's t-shirt. He, like me, strays away from a lot of colour as well, but we thought it'd be nice to pair the t-shirt with the maroon trousers. These coloured trousers seem to be everywhere for guys at the moment and the colour went perfectly with the brighter tones of the t-shirt. And I know he loves this t-shirt too.
Finally, we have this super comfortable looking hoody, which I styled Cat with (seriously, if you don't know who she is, you need to read this blog better). We met for after word drinks at a rooftop bar so it was cold and raining, so the hoody was perfect. It's such a warm piece and I love the design on it.
There is a nice and laid back vibe to this look, especially paired with the Converses - definitely a great match. And I love how chic she makes the hoody look.
How would you style these items?
Sherin xx