It feels nice to take outfit pictures when it's actually nice weather, with some decent lighting. This was a casual work outfit from a few weeks ago, and I loved the feeling of not having to wear boots and 5 layers.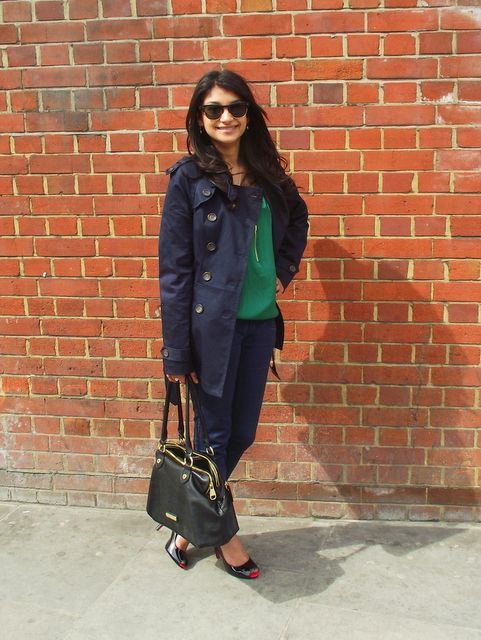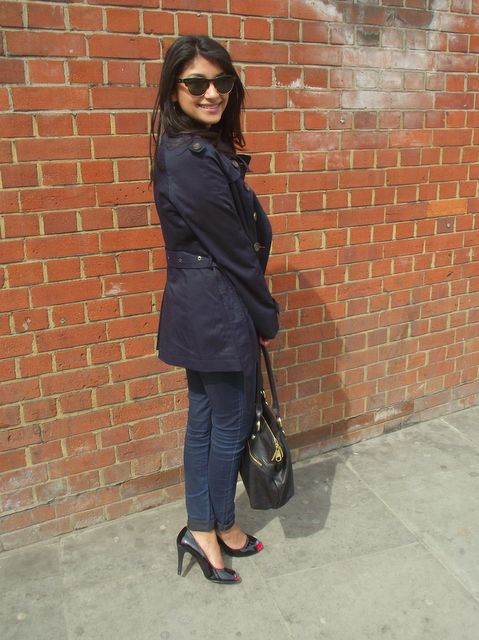 It is still rare to see me wearing any colour, I love this green top - definitely one I'll be wearing more often this summer. Zara always has such great stuff everytime I go in store these days - it's seriously making me go broke! It's funny; when ever I go out shopping on Oxford Street, I only ever go into the Zara's and H&M's as there are about 2 or 3 of each.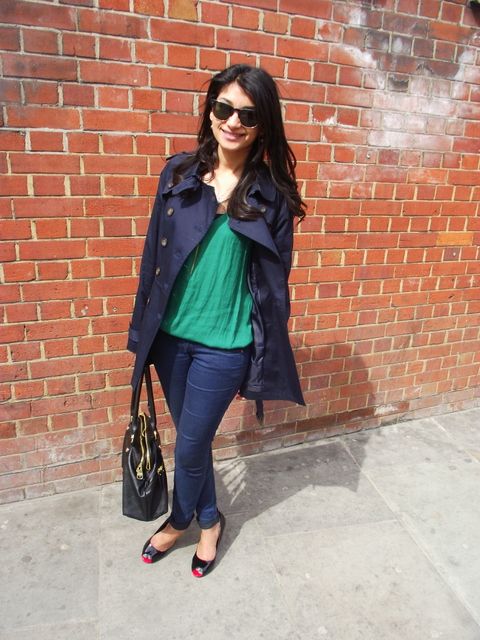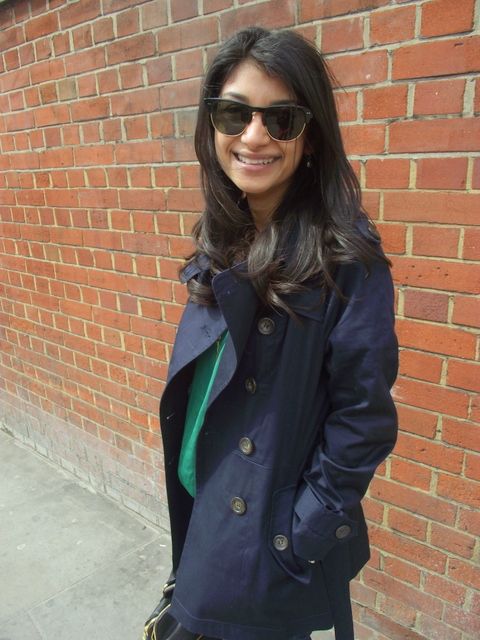 I am also so happy that I can now wear
pretty heels
and courts without having to worry about my feet freezing. Although, I've been in flats and boots for so long, I'm having to re-learn how to walk in heels, haha. These are a great pair though. The heel isn't massively high, so comfortable to walk in, and there are pops of red which make it more fun.
And the week of sunshine we've had so far is making me really excited for the summer, and I'm getting all my plans sorted. I'm thinking picnics (cocktails) in the park after work, lot's of festivals (I already have tickets for one), as well as my birthday, polo, golf, trips around the UK and learning to ride a bike. I'm definitely going to make the most of my summer months.
How are you going to spend summer?
Sherin xx