I've been away from the blog for a few days - I had the nastiest little cold ever, which then changed into an awful fever, so was out of action for a few days. I'm still not recovered 100%, but am getting there slowly. I did manage some fun stuff while in my feverish state, and only feel slightly guilty for spreading my germs, but here's an update of what I've seen and discovered this last week:
Firstly, I decided to do something for a good cause. I used to quite a bit of charity work, but got lazy with it over the last few years, but I'm jumping right in again. So I decided it would be a good idea to abseil down the Broadgate Tower - which is the 510ft building I work in - for a good cause. I've down abseiling once before, so I know the closer I get to it, the more nervous I'll be. I've just set up my JustGiving page, so I would love you guys to sponsor me, even if it's a little bit. Pretty please. You can do so here
http://www.justgiving.com/SherinMalick
---
I also recently discovered
Stylight
, who have just launched in the UK. It's a fashion community where fashion lovers can share inspirations, connect and compare items to find the best deals. You're able to 'heart' items and then make really cool inspiration boards with them - definitely a nice way to spend an afternoon in the garden, relaxing in the sun and looking at pretty things.
There's a massive selection of pieces online, from tons of brands so you'll be able to create your dream outfits for sure. I'm in a bit of a clothes rut at the moment, so I've definitely been gaining some inspiration through Stylight and can't wait to get my 'fashion mojo' back now. Definitely inspired after seeing all the really pretty stuff they have and creating some nice boards. You can also add pictures to your boards to make them truly unique.
While on the subject of new fashion sites, I also came across
Wantr
, which seems like a really useful resource. Basically, it's a resource where you bring all your favourite online stores together, in one feed, and it updates you about new products coming in. your feed can involve anything from large retailers, such as ASOS, to smaller, more independent Etsy stores. I think this is a great idea. I go to a lot of press days and see a lot of collections ahead of time, so it's nice to know when some of my favourites drop in. It's nice to have all that information in one place, and I can't wait to use the service some more.
---
I was lucky enough to check out Lancome's new Hypnose eyeshadows earlier this week. I popped into Selfridges and (after nearly but not quite buying a new handbag), I went to the Lancome counter in the beauty hall to see make up artist Alex Babsky do a little tutorial. Alex is a world renowned make up artist, working on the likes of Elizabeth Olsen and Naomi Campbell, so this was quite a treat. He was also recently named as Lancome's first UK make up artist ambassador.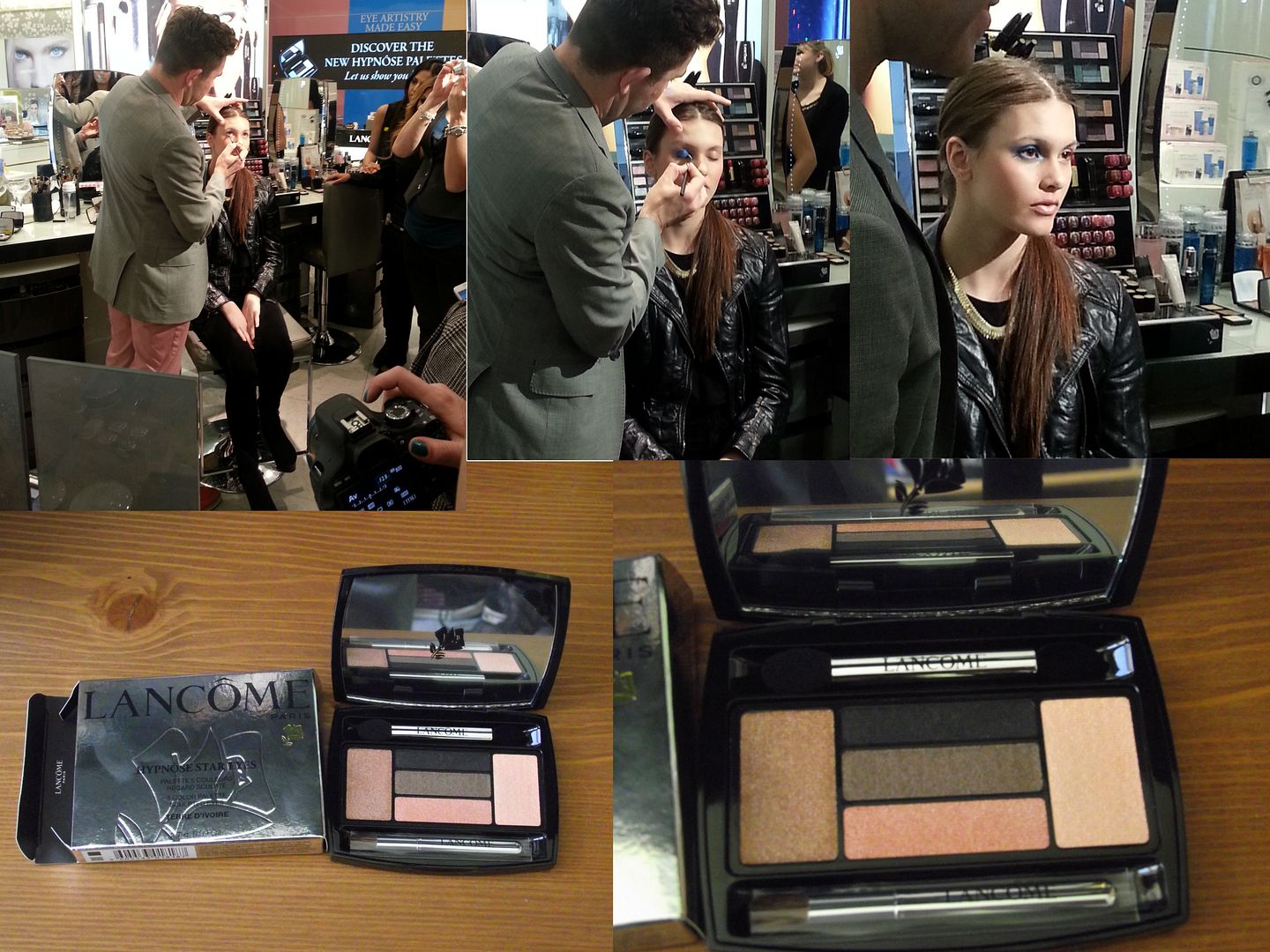 The new palettes are amazing and Alex did a fab job showcasing how to use them.They have new 'wet' technology, which means that the colour will be more vibrant once applied and each one has a range of colours to help you create the perfect eye. There are 4 shades and an eyeliner in each palette and the colours compliment each other perfectly.
I got a palette with neutral shades, which made me very happy - neutral eyeshadows are my ultimate favourite as I'm able to wear them every day. I have instructions on how to use it, and when to use which shade and brush, so I can't wait to try it out for myself.
Sherin xx