Saturday was one of those days where it goes from really hot to really cold within minutes. In other words, I spent most of my day (which was a nice shopping trip) taking off and putting on my jacket every other minute - and I'm pretty sure I've had this rant before, with exactly the same blog post title!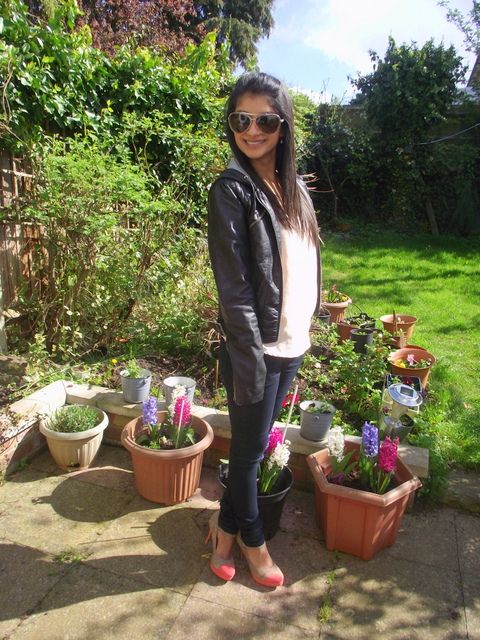 Wearing
Top - Warehouse
Jeans - Fat Face
Shoes - Tamaris
Sunglasses - House of Harlow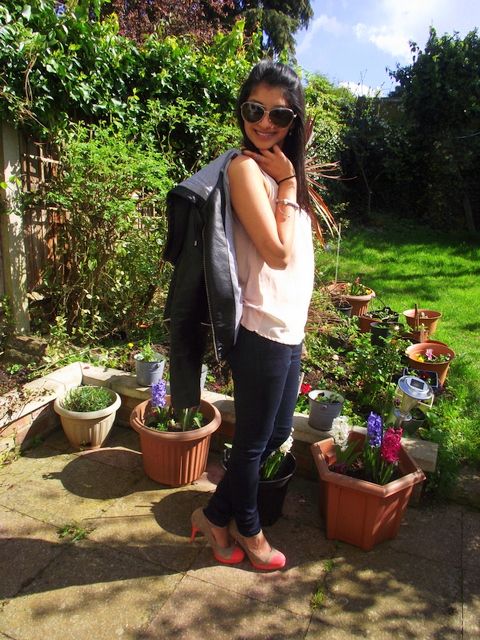 While I still think I should be in a much warmer country, we have been having some sun, which alternates between being lovely and warm, to bright and cold. So weird. But at least I'm not wearing 6 layers again. The only dilemma is whether to dress for those cold moments, or those hot moments.
I particularly love the heels here - I'm loving two tone shoes right now, so these are perfect. The beige and orange together have such a lovely summer feel to them.
This 'quiff' is probably not the best one ever attempted, but hey, it kept the hair out of my eyes. I'm in the difficult process of growing out my fringe, and I haven't been to the hairdressers in months (I don't trust anyone with my hair, making hair appointments painful processes for me), so my hair, and fringe in particular, is all over the place. It's getting difficult to see out of my left eye, haha!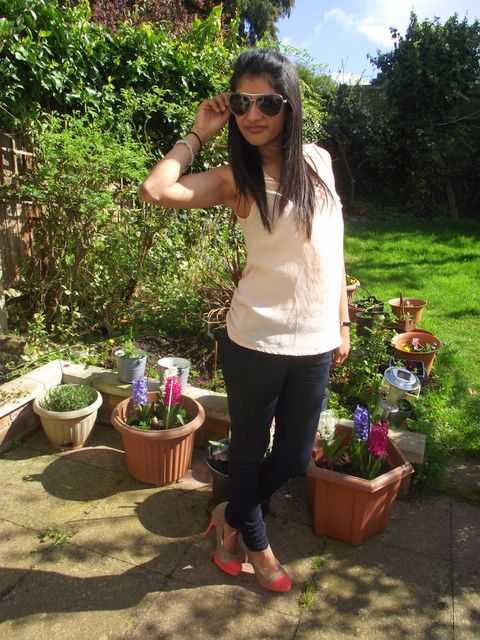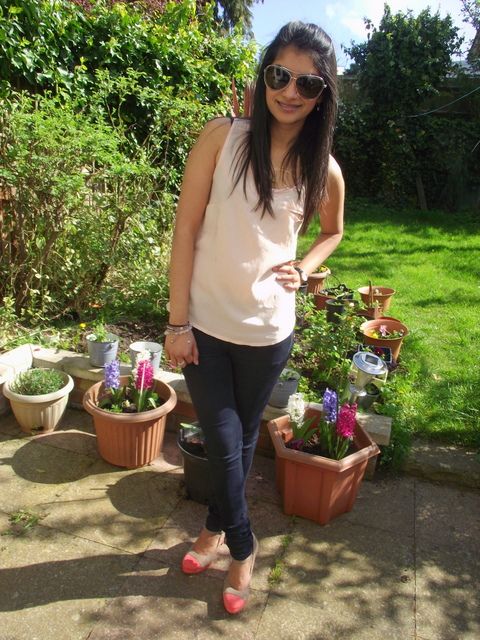 The good thing about bare arms is that I can show off some pretty bracelets and throw some 'arm parties'. These two bracelets are from
The Robyn's Nest
and I really love the pieces. The beaded one is so pretty while the heart one is such a perfect delicate piece. I definitely recommend checking out the site - it's full of unique and handmade pieces. Prices start at £4 and go up to £15, so very VERY affordable.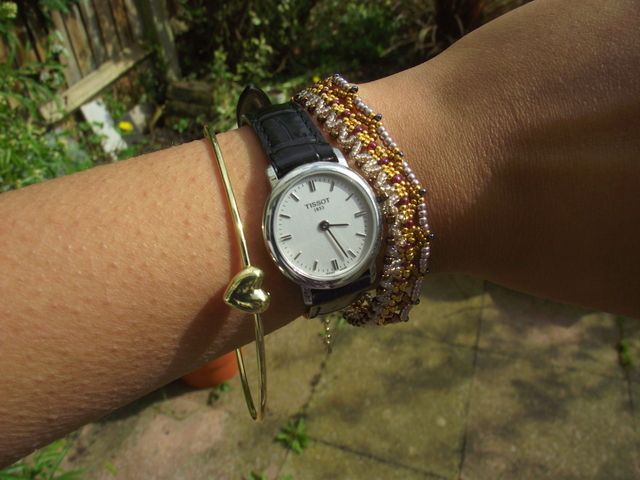 Sherin xx