I'm the first to admit I'm a social media addict (read: nerd). I love tweeting about my various daily endeavours and am quick to snap up and Instagram an image of something I find interesting. I also have minor obsessions with those Twitter handle necklaces (I have yet to buy one though), so I was really excited when
Jonathan Aston
released the '#' tights.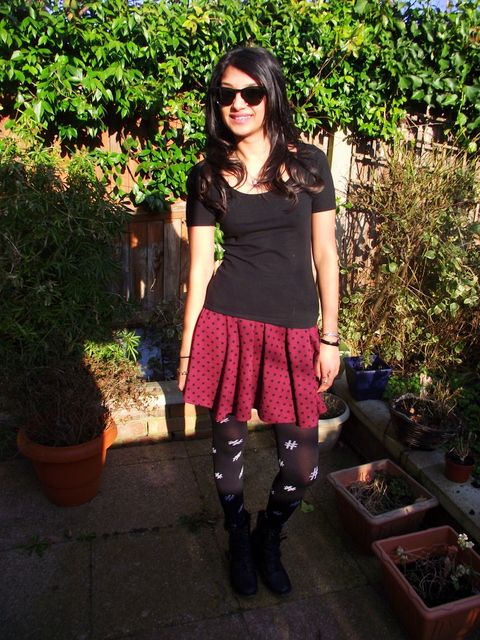 Wearing:
Top - H&M
Skirt - River Island
Tights - Jonathan Aston
Shoes - Matalan
Sunglasses - TOMS


I loved how we got to finally see some sun this weekend. It was still a bit cold, but surprisingly nice if you stood in the sun. I spent a lot of time following the sun around in my garden as it was still pretty freezing in the shade. That's why these tights came in handy. They're pretty warm and look so cool as well. I love unique tights like this pair, and Jonathan Aston has a great variety.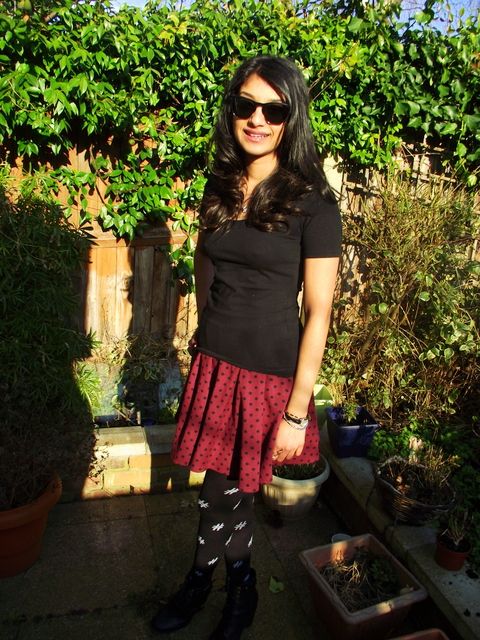 I also love that I got to finally wear a pair of sunglasses too. These are my new ones from TOMS and as with the TOMS motto - One For One - for every one pair you buy, TOMS give sight to one child in a developing country. I am always in awe of Blake Mycoskie's work, so can't wait to see where the brand goes next.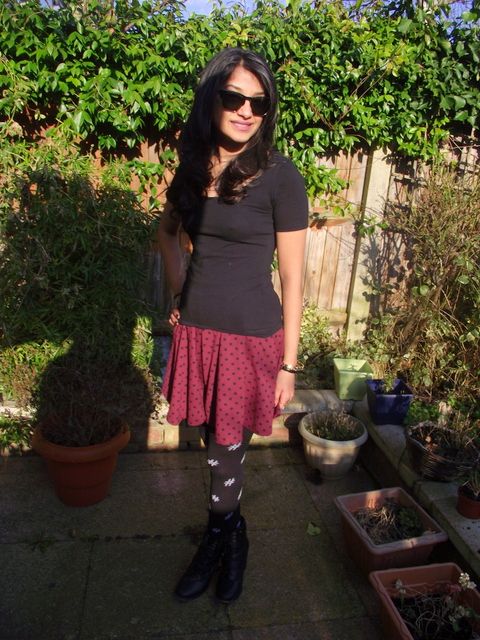 Are you enjoying the brief we've been having lately?
Sherin xx