I am SO glad it's finally warm and that I'm not ill, so that I can enjoy it. There's something so refreshing about the spring, especially when you've had such a long and horrible winter, like we have - seriously, by the end it was dragging on.
Wearing:
T-shirt - H&M
Tank - New Look
Skirt - Glamorous
Shoes - Clarks
Cardigan - Matalan
Sunglasses - TOMS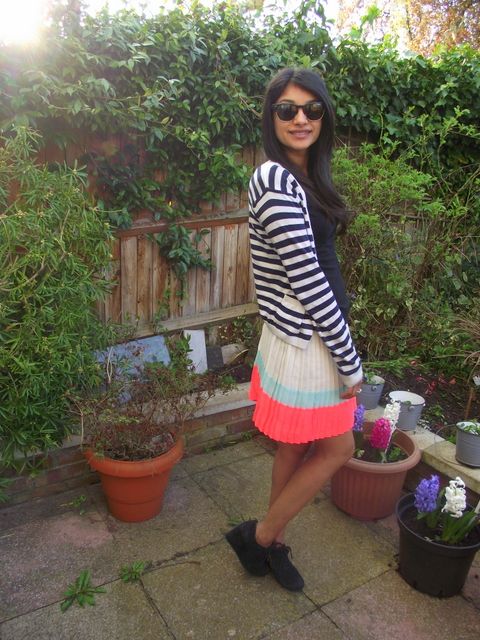 I love that it was this bright and warm at 7.30am - I had my legs out for the first time this year too. My only concern now is to figure out how short is too short for my skirts at work. I have a love of really short skirts, so I'm predicting a summer of me pulling them down slightly, so that they're more decent.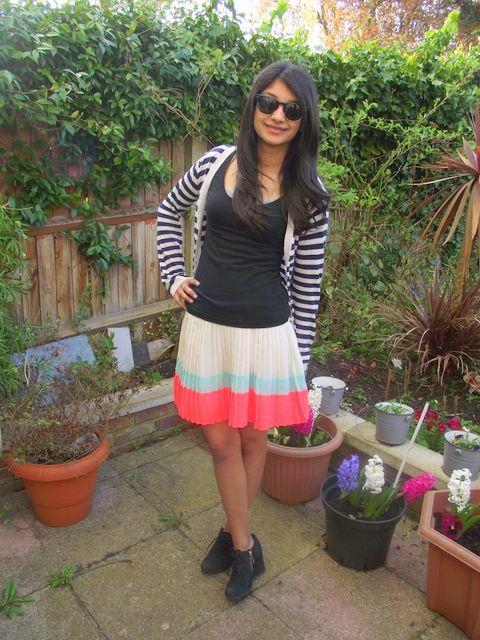 This is one of my favourite skirt. As you know, I don't wear a lot of bright, meaning neon is out of the question, but I'm so drawn to this skirt. It's just something I can wear over the summer - I wore it a lot last summer!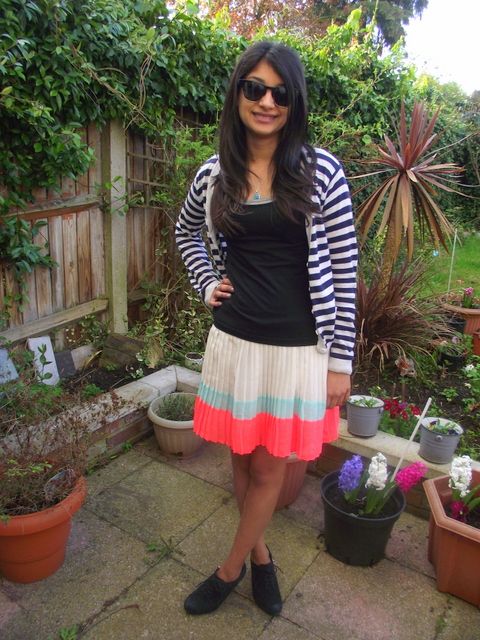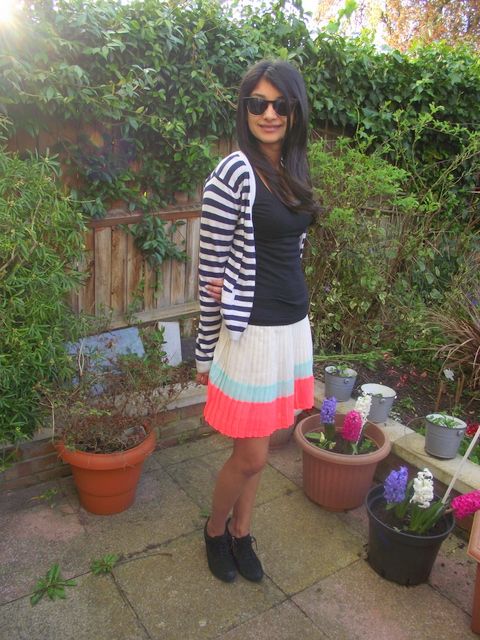 Clearly not a lot to say today, but hope you're all having a great week. I've been so shattered lately - recovering from my cold and I'm sure going out every night isn't helping either!
Sherin xx