Last week, I managed to get out of the office for the day and had a wonderful time in the sun with
Timberland
and
The Edible Bus Stop
. My whole day was a unique experience and it felt good to give back to the community.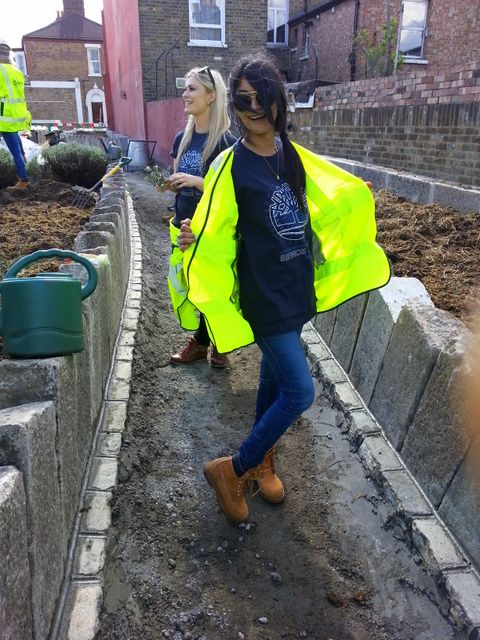 Wearing:
Top - Timberland
Shoes - Timberland
Jeans - A Wear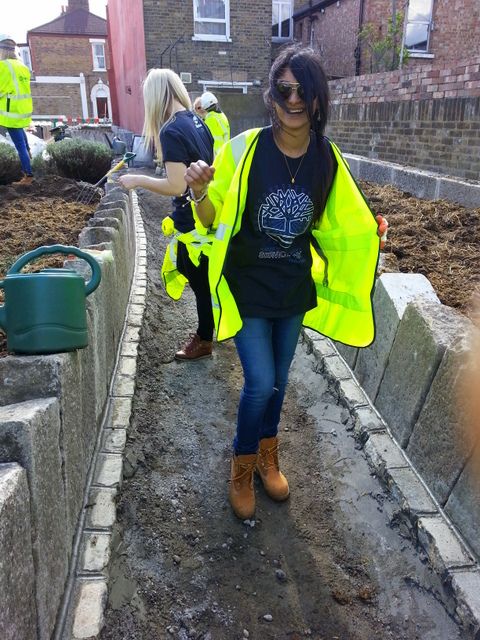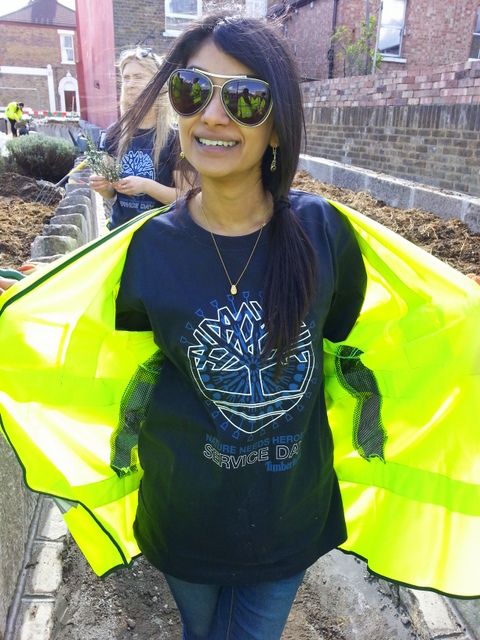 The Edible Bus Stop is a fantastic idea. They aim to transform neglected sites along London's bus network into more beautiful locations that brighten up the neighbourhood and aims to put a smile on the face of local residents.
They're putting more green space around the city and really help transform the local area. It's great work and I was so happy to be involved in it. Timberland have teamed up with them and it's a great collaboration. They've been working on a patch in South London and we were invited down to help out for the day.
We were given some Timberland boots - so unbelievably comfortable -, a t-shirt and a shovel, and we sent on our way to help transform the patch. The area had such a fantastic community feel to it, with the local residents stopping by to say hi, and some fantastic team work took place amongst and bloggers and journalists too.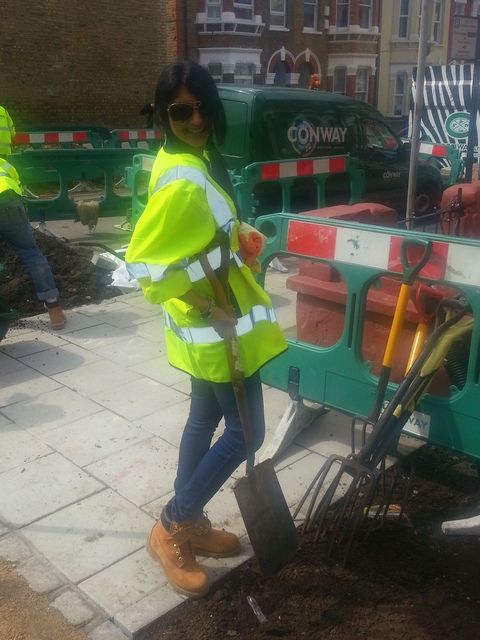 First steps were filling the areas we wanted to plant in with soil - which involved a lot of transporting soil via wheelbarrow and lifting a wheelbarrow. I'm not one for heavy lifting and moving my muscles around, so I felt the effects on my body the day after. But it was fun digging and loading up a wheelbarrow, then transporting everything to where it needed to be.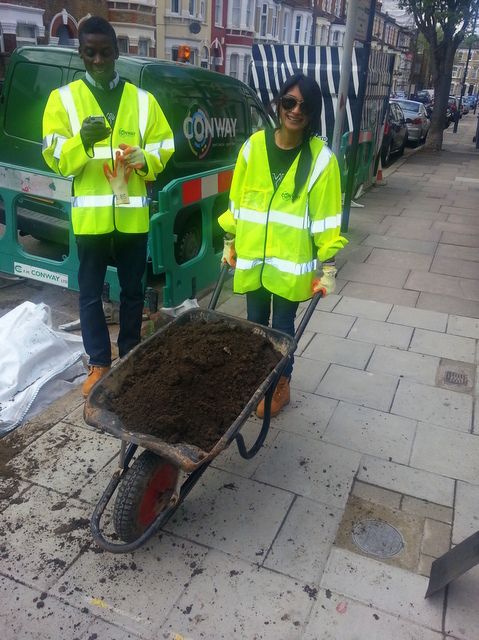 The next part had me doing something I never thought I'd ever be doing - working and shovelling horse manure! Again, we had to transport it to where we put the soil with a wheelbarrow, then mix it all around. The involved actually standing on it and using a large fork to mix it all together.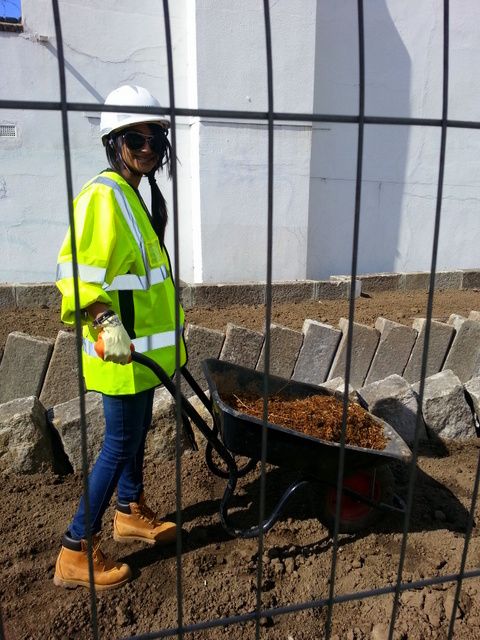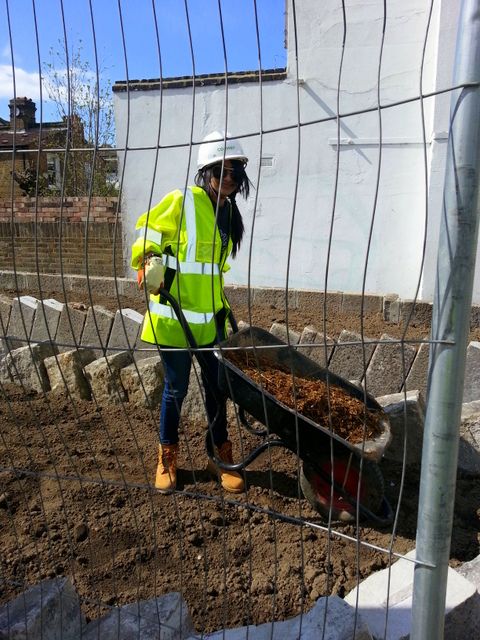 The final steps were planting a few of the lavender and rosemary bushes. That required some heavy lifting and then a lot more digging to put it in place to re-plant it. At the end we got to see out plants fully planting and it was a great feel to look at something and to say 'Yes - we did this'.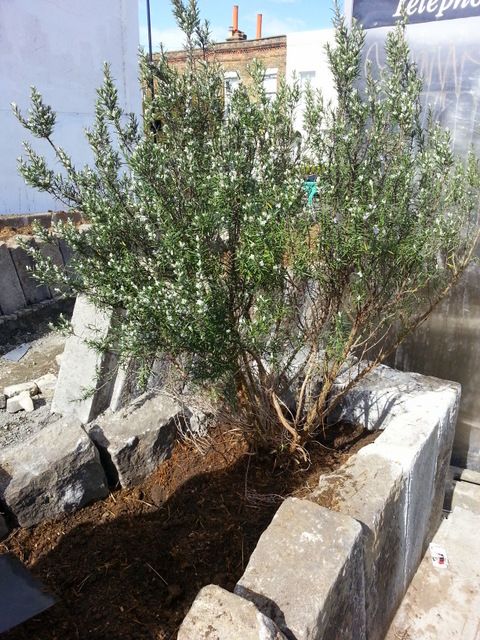 I had such a fun day and it was so rewarding. I was also impressed at how well my Timberland boots held up. They were comfortable throughout and actually looked pretty good. I can see myself wearing mine on a much more regular basis.
I've also been a lot more inspired to help my mum in our garden too.
Sherin xx