The latest 10 challenge feature Lacoste, with a fun and more feminine take on the polo t-shirt. It's a lot girlier with the peter pan collar, tight fitting and pink colour, and is definitely a favourite in my closet.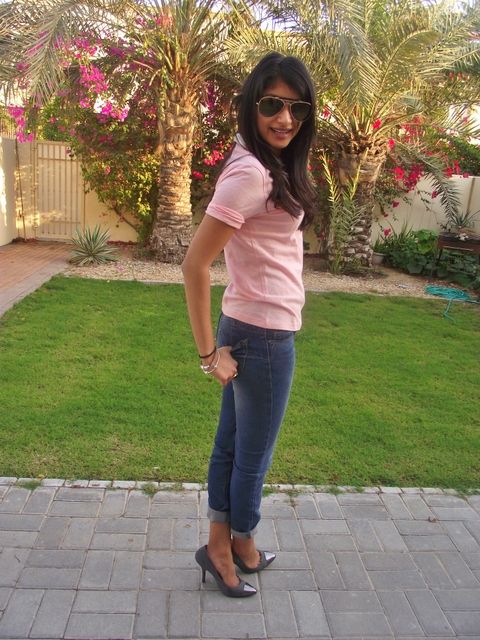 Wearing:
Jeans - New Look
Heels - StylistPick
Sunglasses - Polaroid
I took these pictures way back when I was in Dubai, where there was sun and warm weather. I definitely miss those days. I just want summer, or at least spring, to make an appearance soon.
But back to the top - love it. It's a nice preppy piece, that can be worn casually, especially during the summer. There's a golf course near my house and I'm envisaging playing some golf, while rocking this t-shirt in the summer.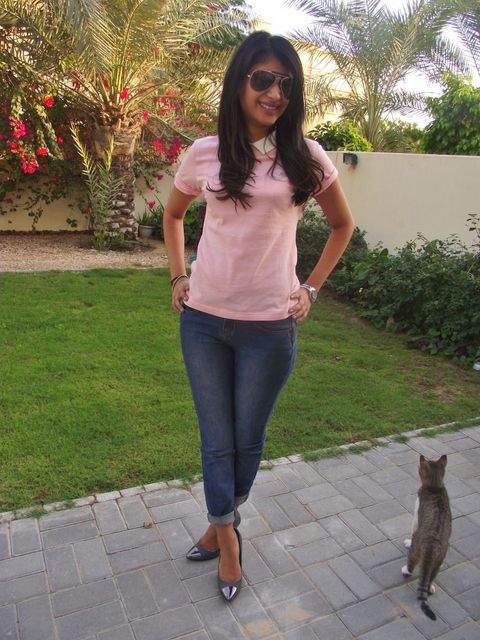 And all the other ladies styling their ones:
How would you style one of these more feminine polo tops?
Sherin xx