We seem to have taken an extended Take 10 break but we're back now, stronger than ever and with some great posts lined up. This month, we have
Swatch
sponsoring us with a gorgeous watch each.
Wearing:
T-shirt - H&M
Shorts - Boohoo Boutique
Shoes - Keds
Watch - Swatch


I like to refer myself as the Timekeeper because of my extensive collection of watches. I really love having a decent watch on my arm and feel naked if I ever leave the house without one. My favourite ones are definitely the chunky, oversized ones that hang loosely on my wrist - I have a fair few of these. This Swatch one has become one of my favourites and I love the over-the-top blinginess to it.
The watch is part of the Night Glows collection, which is full of some amazing pieces. It has gold and cystals and are very sophisticated and stylish. It's such a great piece to have on my arm and I love all the compliments I get on it. This one is the Dreamnight Yellow.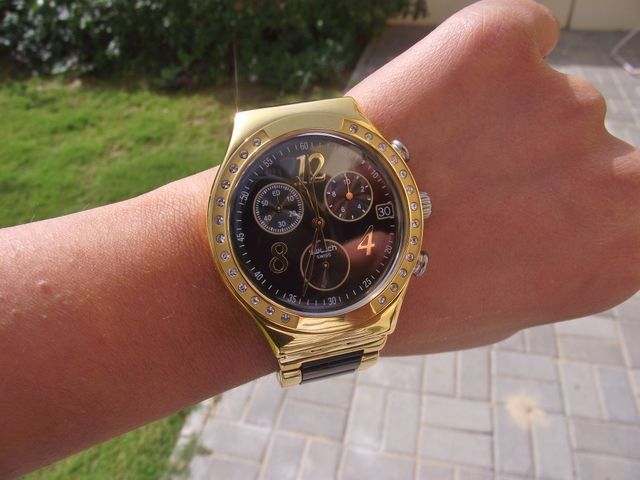 I took these pictures when I was back in Dubai and boy do I wish I was back in the sun now. Tempted to call up my dad and invite myself over for another visit - the winter seems to be lingering on for longer than it should be.
And here's how the rest of the Take 10-ers styled it: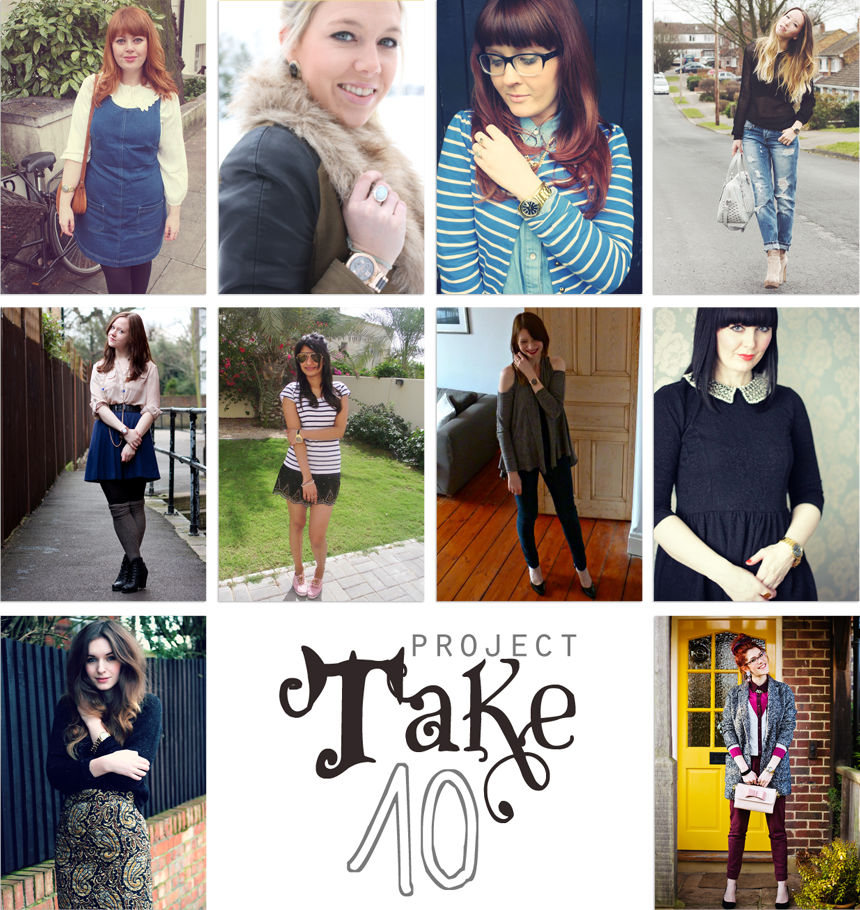 Vicki:
Magpie Girl
Olivia:
What Olivia Did
Sarah:
We Shop Therefore We Are
Sherin:
HiFashion
Ellie:
Pretty Much Penniless
Harriet:
Where is Harriet
Melissa:
Media Marmalade
Paula:
Pinkbow
Lucy:
Snippets of Shiny Thoughts
Natasha
Girl in the Lens
We had to say goodbye to Fritha this month, sadly, but have welcomed Natasha warmly into our group. I've been a fan of her blog and style for ages, so I'm really excited to start working more with her. And she's also the nicest person.
Sherin xx
P.S. I got the new Bastille album last night - it is absolutely incredible!!!