Sunday was the ultimate relaxing day for me. After a bit of a late one the night before, I managed to wake up very early to catch the first F1 race of the season, with my fireplace on in the background - I'm a massive F1 fan and those first few races that take place really early UK time are always my favourite to watch. The rest of the day was spent in the same way: lounging around, eating and watching TV. So naturally, I needed a cute and comfy outfit to get me through the day.
This sweatshirt is the cutest, warmest thing - definitely what I needed for a Sunday. It is part of a Meadham Kirchhoff collaboration with Amazon, which see's the London designer designing four sweatshirts, that are exclusively available at Amazon.co.uk. Each design is unique and iconic to what Kirchhoff is known for. The designs are all fun, featuring Meadham Kirchhoff's ribbon handwriting, and are even stylish that you can wear them out and about. It's so cold in London these days, that all you need is something warm and comfortable to wear - which makes this sweatshirt so perfect.
The designs include a 'Two Unicorns' design, inspired by 1980's retro stationary sets; the 'Mother May I?', inspired by 1930's kitsch; 'Loveless' with a crochet style heart, that's broken; and the men's 'Monster' which is inspired by children's Halloween illustrations. They are all available to buy from
Amazon
for £75.
And my shoes were my ever so comfortable Vans, which incidentally, I also bought from Amazon a while ago. Perfect to finish off my day at home look.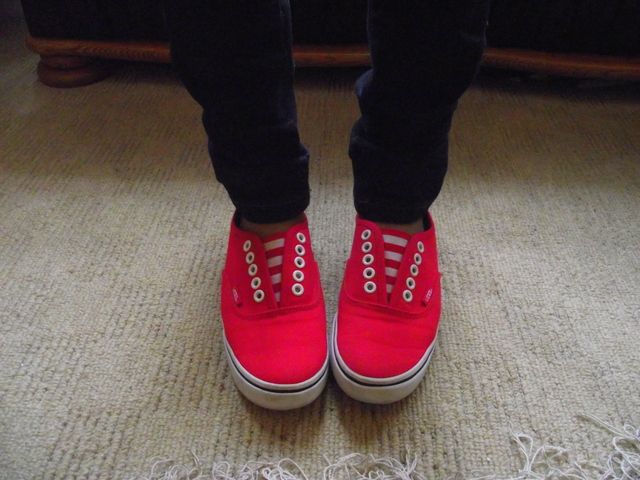 What do you think of the Meadham Kirchhoff for amazon.co.uk collaboration?
Sherin xx