I mentioned that I spent the weekend in Oxford with
Kathryn
, and we decided to explore the city properly on Saturday night. For some ridiculous reason it's still absolutely freezing so taking fun outfit posts outside without a coat is still pretty difficult. Hopefully in the next week or sohough. Fingers crossed it gets warmer.
Wearing:
Dress - Madame Rage
Tights -
MyTights
Shoes - Clarks
This Madame Rage dress is my go-to for nights out. I really love the leather panels on it. While our night out didn't go exactly to plan (I believe we were back in bed by 11pm), at least I still looked the part. You can never go wrong with a black dress no matter the occasion at all.
It was definitely cold enough for full winter tights, which is where these cable knit ones from MyTights come in. They were so warm and kept me cosy for the evening. I really love the style on them too. MyTights have a huge collection of tights online, so definitely check them out - there are some really fun styles, from a whole host of brands - Henry Holland, Pretty Polly, Jonathan Aston, Wolford etc.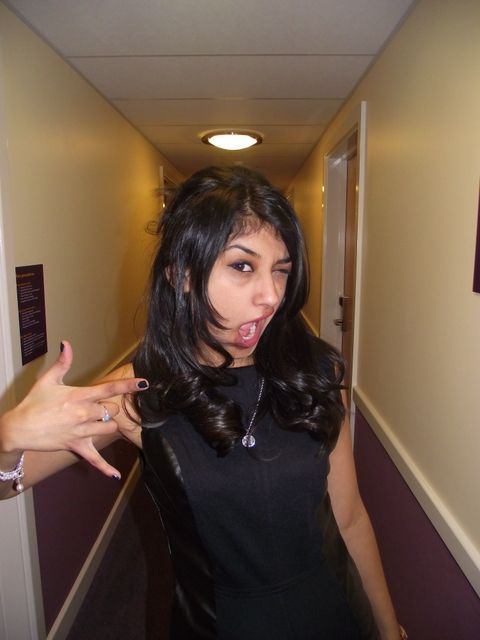 What's your night out look?
Sherin xx