Sometimes it's nice to do something fun and different. On Saturday, I braved the snowy elements to go see Professor Green do an outdoor gig, in collaboration with
Barclaycard
Contactless. The aim of contactless is to make it easier and fast to pay, as you're just taping your card or phone. We were given 'contactless' wristbands to pay for food and drink, and they work really well.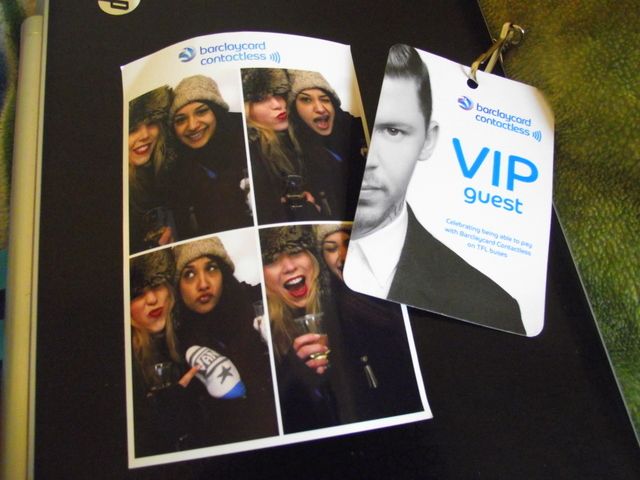 The whole event was a lot of fun, as you can see from our faces. Despite it being an outdoor gig, in sub zero temperatures on a day where it snowed all day, it was a great experience. I love music and Professor Green is such a talent, especially live. There was a bar set up, as well as some really delicious pizza's that were being made in front of us.
I wish I wore something more stylish, but I was in thick jeans, 2 pairs of socks, knee high boots, a t-shirt, cardigan, hoody, coat, thick wool scarf and two pairs of gloves. It really was that cold, but so worth it!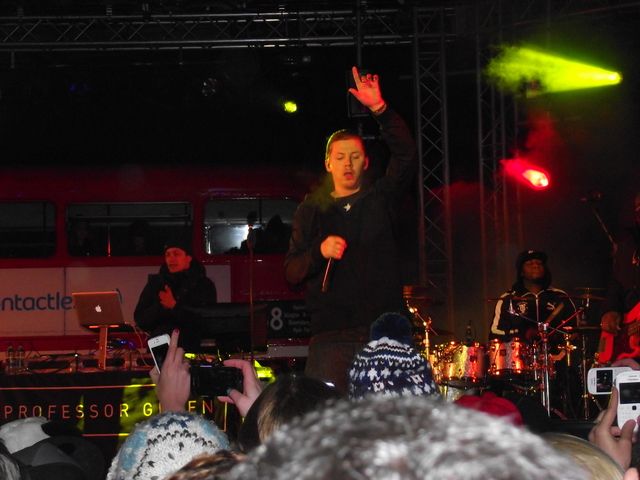 Professor Green was amazing to see live. He's definitely one of those rare artists that sounds just as good live, if not better. He did a fairly decent sized set and did a great job keep the crowd entertain and, more importantly, warm. The set up of the event was perfect too, and it's nice to see Barclarcard take such a leap forward. I can't wait to see what's next.