I wore the outfit below while around the house yesterday, and only went outside to take the pictures, hence the more smmery feel to the outfit. It was my brother's Birthday and we had a lot of people round, so the heating was on full blast and the house was baking. It was only when I went outside for the pictures that I remembered that we're having the worst March ever. I seriously can't believe we're having actual snow this time of the year. Makes me tempted to call my dad and join him in Dubai for a bit!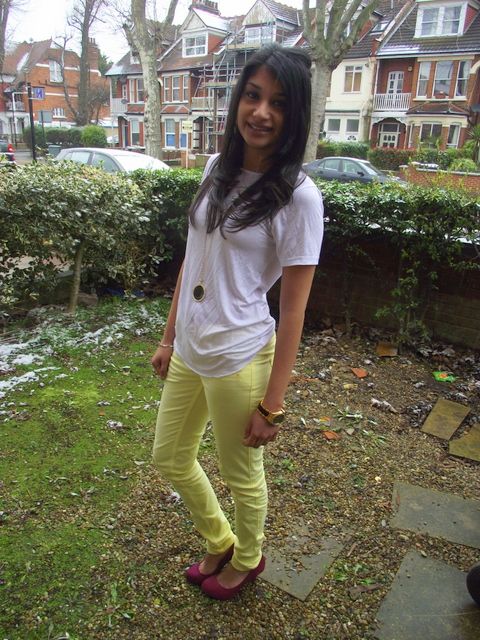 Wearing:
T-shirt - Zara
Jeans -
2nd Day
via Black White Denim
Shoes - I love Shoes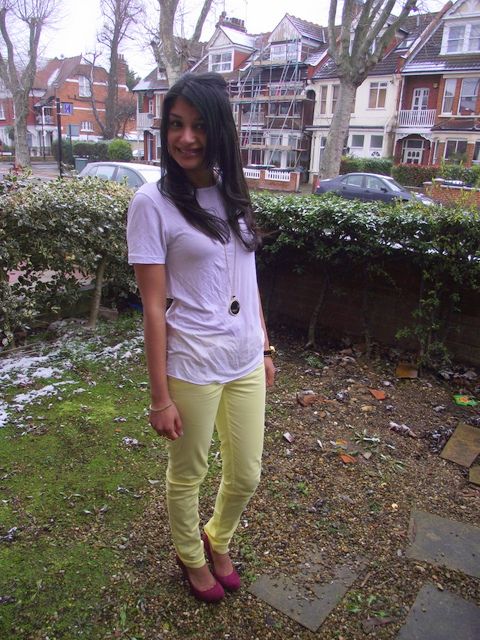 I do love the look of coloured denim. I tend to stick to a lot of blacks and greys, so it's nice to have some coloured denim in my life too. These
2nd Day
ones are so soft, and great quality and I can't wait to wear them some more. I think, when the days become brighter, these will be absolutely perfect. I got them from Black White Denim and absolutely love them. I decided to pair them with a white top to go with the light jeans, then a pair of coloured heels to add a bit of colour pop.
How would you style coloured denim?
Sherin xx
P.S. Can we all collectively hope that it warms up soon, or at least stops snowing. I turn into an icicle everytime I leave the house.