Sometimes it really is nice to just get out of the city for a while. A few weekends ago, I grabbed Kathryn, and her car keys, and we went on a mini road trip to Oxford. It was such a fun weekend and everything about it was perfect.
I was very kindly invited to the
Premier Inn Bicester
that's just opened up next to Bicester Village to spend the night there, while exploring during the day. I was also given a mini spending budget for Bicester which really was the cherry on top.
We got to Bicester early afternoon and had a scope of all the shops. For those that don't know, Bicester Village is amazing. Basically it has outlet stores of a lot of designer stores, and products are heavily discounted. For example, Mulberry's were down to £300, while some Pandora charms were as little as £20. They have all kinds of stores from Mulberry, Ralph Lauren, Alexander McQueen, DVF, Ted Baker, Orla Kiely, Jimmy Choo, and so many more. This meant that we were spoilt for choice. After a quick scope, we drove back to the hotel (which was a 2 minute drive from the Village), and checked into the hotel.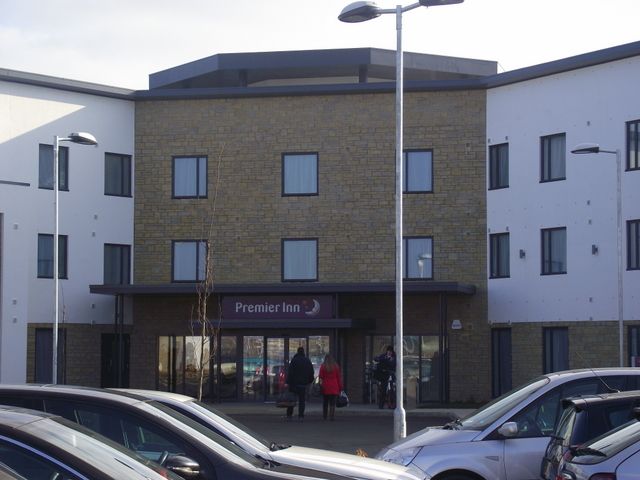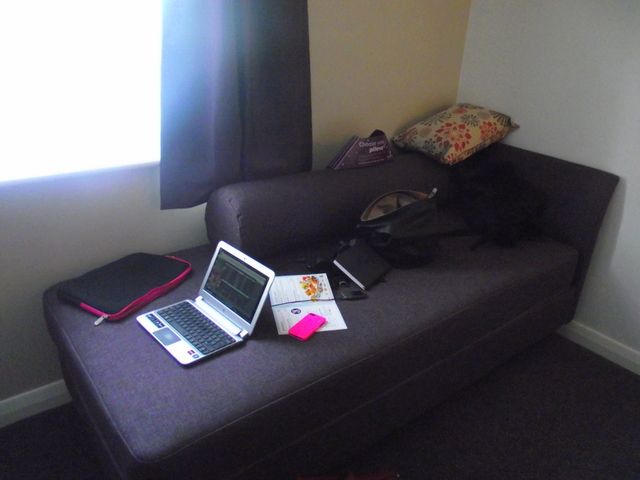 The Bicester Village Premier Inn is so gorgeous. I've never tried a Premier Inn before and I loved it. It's really well placed - just a stone throw away from Bicester Village - and is so comfortable. Our room was decently sized, with a super cosy bed, and a relaxing atmosphere.
Then it got down to the hardcore shopping. Scoping all the stores beforehand was a great idea as we had an idea of what to buy, instead of just impulse buying, and we gave ourselves time to think through our buying decisions. I managed to put together a full outfit:
I got a pair of jeans from Diesel. They're not as skinny as I normally wear, so I love the look of them rolled up. I also wandered into Jack Wills to get myself a super cosy sweatshirt. Seriously: it is incredibly warm and comfortable. I've practically been living in it. And then I bought my big purchase: a Kate Spade bag! I was going to go to Mulberry or Michael Kors, where I'd spotted bags, but then I saw this one in Kate Spade and it was SO affordable. I had to snap it up! I am very much in love with the bag. Black bags are my favourite and this one is so perfect.
I also paired this look with my blush pink heels from
Georgia Rose
, which I got via
Sarenza
. They're such a cute pair and dress up this casual outfit a bit more to give it a perfect weekend look.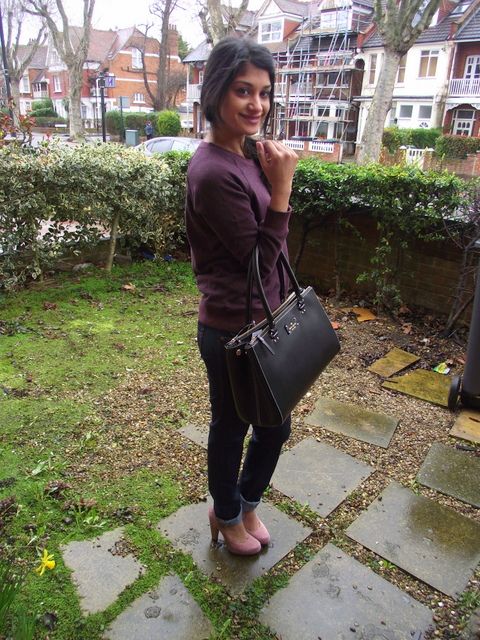 All that shopping really tired us out and we were back in bed for 11pm, after heading into Oxford for some dinner. The bed was perfect, and we woke up fully rested. After a very hearty and delicious breakfast at the hotel, we took a quick trip to Oxford to explore, before heading home. It's such a lovely town, with the buildings looks so beautiful and historical. The scenery at times was so breathtaking.
I'm definitely planning more weekend trips for this summer. I feel like I haven't explored England as much as I'd like. Any recommendations of where to go?