I had a great morning a few days ago, where I got to do a mini photoshoot with Warehouse, as part of their #PostcardsFromShoreditch campaign, where they get bloggers wearing Warehouse around Shoreditch. I actually work in Shoreditch, and spend a lot of time there, so I know the area well and it has a pretty place in my heart.
It was a lot of fun spending an hour or so taking pictures around Liverpool Street Station - where at one point we were even told off by a security guard! It was a bit cold, so you can see me shivering in the picture with my coat off, haha! But I had such a great time, and it was worth it.
Here are a few behind the scenes pictures: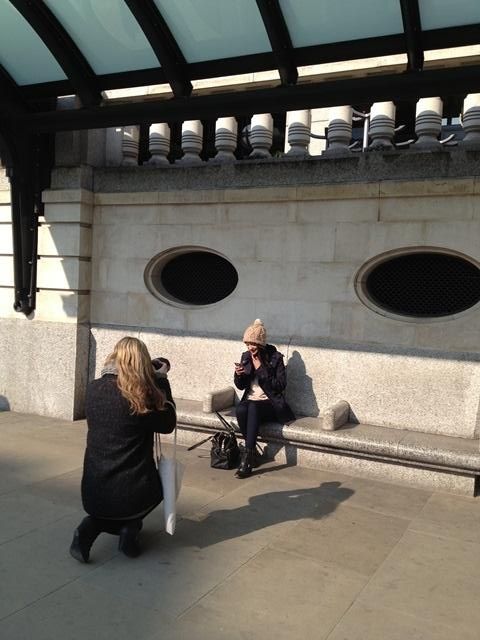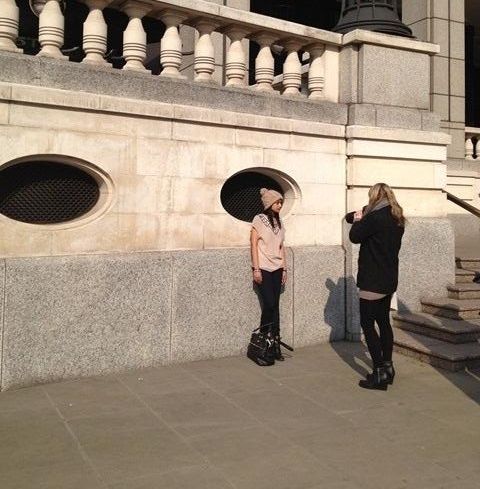 My jeans, coat, and two tops are from Warehouse, and I'll show them more in detail when I get the final pictures, along with where to get them from.
Sherin xx