LFW is really tiring. It's not all that glamorous at all. They are long queues in the cold for oversubscribed shows (you might queue for an hour and still not get in), a lot of people parading around in ridiculous outfits, and the inappropriate shoes are killer. Fashion Week is a lot of fun, but so tiring, so it's really nice to have somewhere were a select few bloggers can sit, recharge and just relax during shows.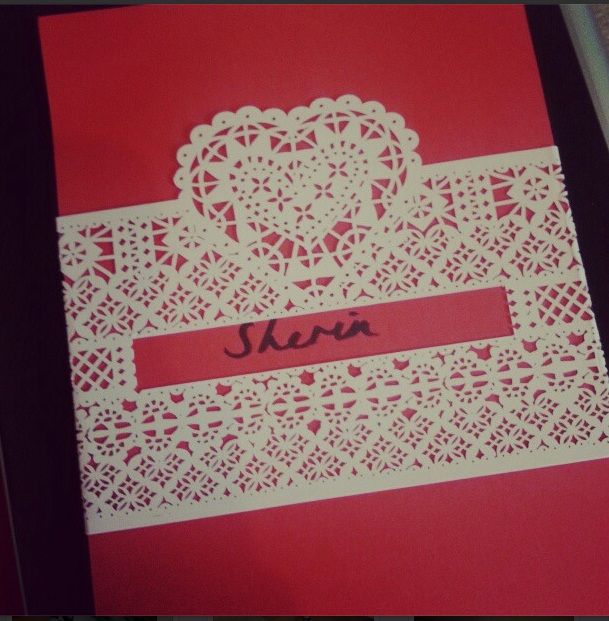 This is where The Apartment comes in. Set up by Abi last season, this has been my saving grace over the last two seasons. So many brands got involved this season and I had so much fun looking at everything.
Claires Accessories
I used to wear Claires a lot when I was younger and thanks to The Apartment, I've re fallen in love with the brand. I can't believe I hadn't realised that they did really cool jewellery again. There were some amazing bracelets and rings that we were free to wear, and I had my arms piled with Claires jewellery. The multicoloured friendship bracelets were my favourite!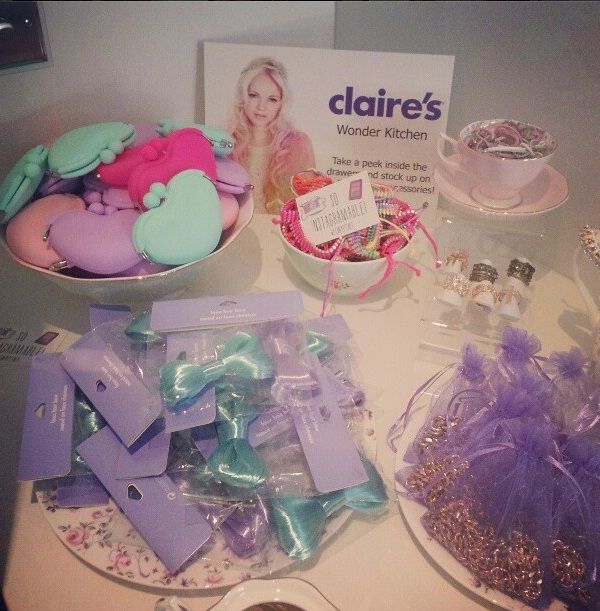 Next
Next had a perfect little boudoir throughout the 5 days at Fashion Week. The room was filled with all their homeware, clothes, shoes and accessories and the new collection is really looking amazing. Can't wait to go in store and do some shopping now!
Atelier-To-Go
Ateltier To Go
isn't a site I knew too much about before, so going into their room at The Apartment was a great introduction to them. I've been spending hours on the website and I am in love with it. They have a wonderful selection of designer clothes alongside some really well written content online too.
We were also asked to style a model with pieces that they bought with them, so I had a lot of fun playing stylist. I paired black leather skinnies, with a bright yellow top and a bomber jacket. How do you think I did?
John Frieda
The Apartment was filled with pampering sections too. John Frieda were always on hand to fix our hair when it needed them them the most. They're were incredible to go to and gave everyone everything they wanted. The room was filled with styling tools and all John Frieda's hair products. I have their Full Repair range and it really does wonder's on your hair. Below is me right after I got some proper curls put into my hair.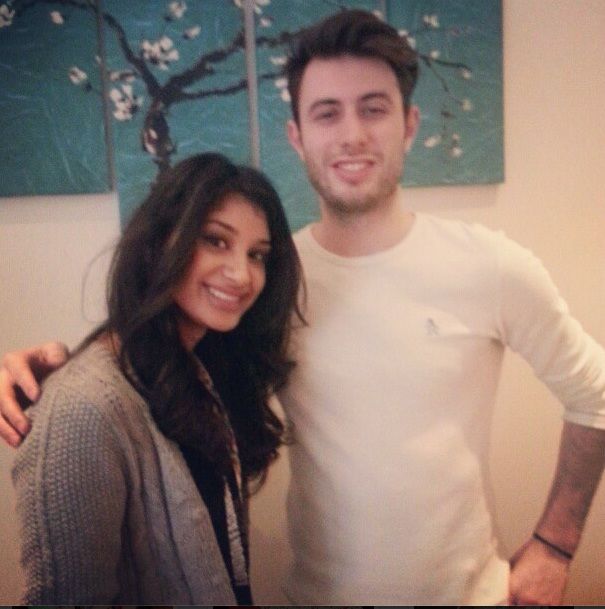 Rimmel
Rimmel were also constantly on hand to make our lives a lot easier. I went in for makeover's every day and the girls were amazing. use Rimmel for my daily basics anyway, so it was nice to check out some of their new products. The Apocalips lipgloss is absolutely brilliant - I love it so much. And I can't wait to try out their primers.
Windows:
Windows were so much fun to hang out with at The Apartment too. They had their new Windows 8 phones, the new Surface and the Lenovo laptops - each product was great. I really fell in love with the Lenovo laptops, which were also touch screen. They worked so well. And I will admit that I skipped out a few shows because I was too busy playing the logo quiz game with one of the Window's guys. So much fun! Obsessed with that game now.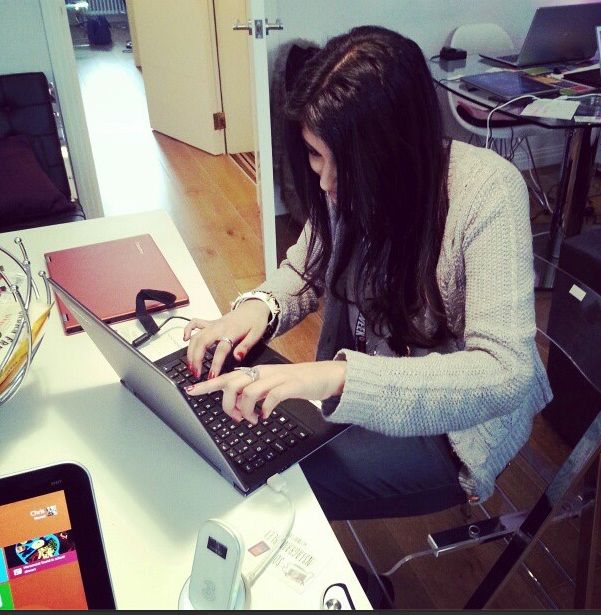 Temp Cover
And although this isn't related to the Apartment I was so thankful for
Temp Cover
on the Saturday of Fashion Week. They rented out two rickshaws for the use of bloggers and it made the journey's to and from the various venues so much easier. Temp Cover are great to go to if you need
Temporary Car insurance
for any reason.
Sherin xx