Looking back at these picture, now that I'm in London, I can't believe the sun was so bright...and I can't believe how tanned my legs were. I think this is the most tanned they've ever been. It's so cold here in London, that I'm tempted to hop back on a plane and fly back to Dubai.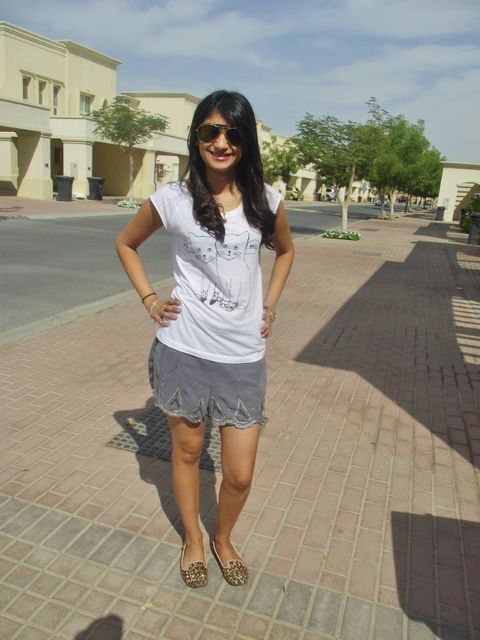 Wearing:
T-shirt - Black Score
Shorts -
Boohoo
Boutique
Shoes - Lavish Alice
This was probably my favourite outfit from Dubai. It was such comfortable and laid back look and perfect for lounging around in. The t-shirt is made from the softest and lightest material, so perfect for the sun. I love the cheek in Blackscore t-shirts - I definitely need to get myself some more.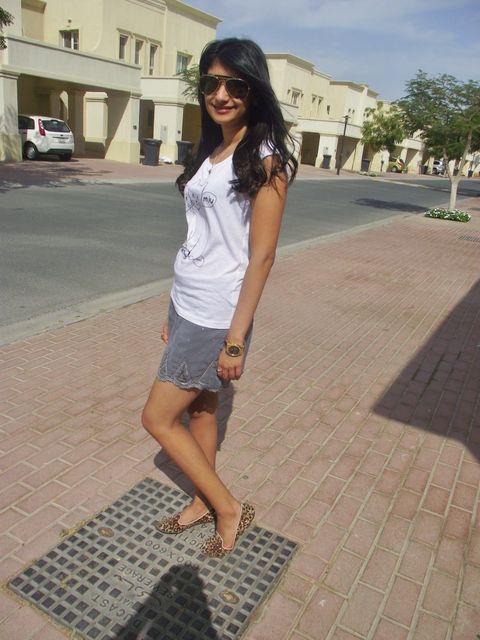 Really love the shorts too - so much in fact that I decided to get an identical pair in another colour too - I've spotted them in a third colour now too, so tempted to get them. They're from the
Boohoo Boutique
collection (which I'm a massive fan of). The quality is so much better than standard Boohoo, and the clothes all have this lovely, unique look to them. And compared to other places on the high street, it's not that expensive either.
Here's my confused 'what's going on look, which is actually a pretty standard face for me.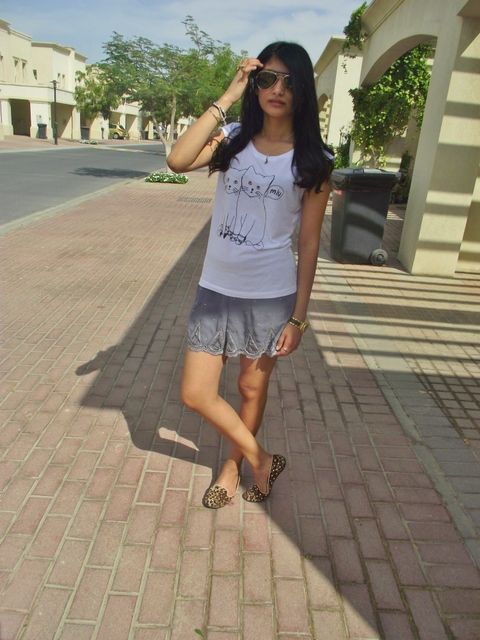 I've only recently really embraced shorts, so I can wait till it gets warmer in London so that I can get a few more pairs and wear them out and about.
Are you a shorts wearer?
Sherin xx