I swear we are in longest winter ever. It seems to be never ending. The beanie hat seems to have become my best friend, but I am liking the fact that I have a decent selection of cute jumpers now.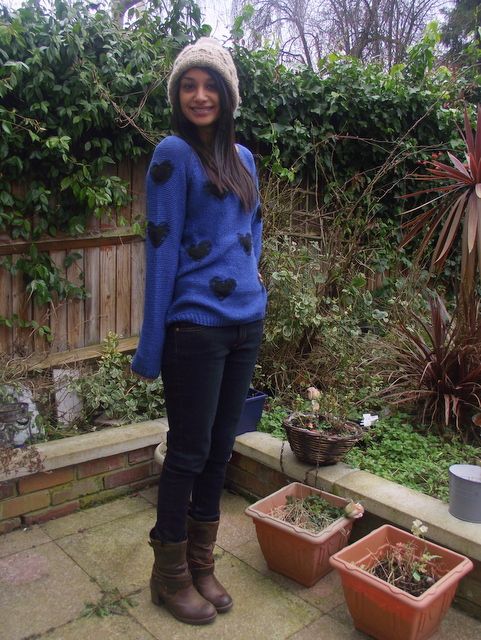 I'm a fan of polka dots, and love the how the heart print it a slightly more unique take on the classic print. The hearts are patched one and look great. I also LOVE the blue colour. I usually stick to greys, blacks and whites, so I'm trying to incorporate more blues and green as a starting point to wear colour on a more daily basis.
I'm loving Izabel London at the moment. I only recently discovered the brand (I was kindly gifted this jumper by the PR team) and I'm a new fan. After exploring the website. they have some cool pieces online. I love the selection of dresses, skirts and tops, and everything is pretty affordable too.
Really love these
boots
too. I've practically been living in them recently. The slight heel makes travelling on trains easier (so I can reach the railings) and they're so comfortable too. Great to keep my legs warm, especially while I've been running around.
Sherin xx