Can we just pause and look at the view from where I was standing. These pictures were taken from the rooftop terrace of the ME Hotel in Covent Garden and the view was spectacular. Stood in the right place, I could see Big Ben on one side and The Shard on the other.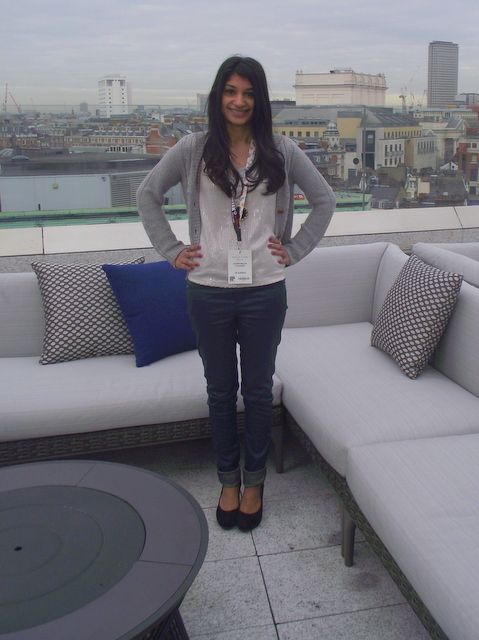 Wearing:
Top - H&M
Jeans - Oasis via
Zalando
Shoes - Vagabond
Necklace - House of Harlow
I know I'm a bit behind on my LFW outfits, but I dressed up less this year and spent more time being comfortable and not stressing myself to a core about getting to shows/wearing the most fashionable clothes, like I've don every other year.
I really love these jeans. I'd been looking for a waxy-coated type pair for a while now and these Oasis ones are perfect. They fit so well and will be great for casual wear as well as easily becoming glam with a pair of heels, or wedges on this occasion. I got them from Zalando who has such a massive range of
women's clothing
.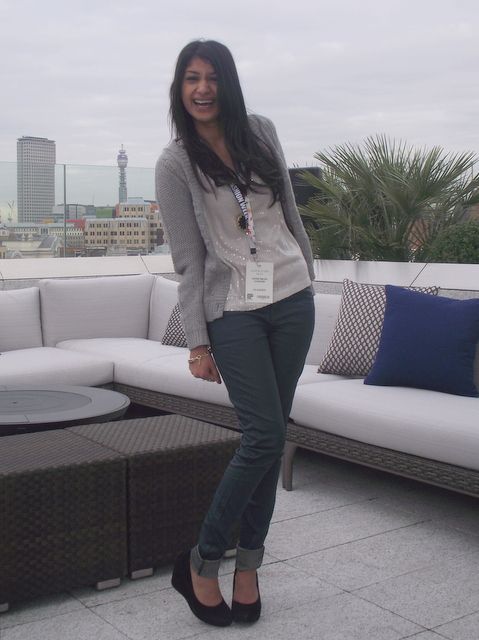 I also got to rock this gorgeous House of Harlow necklace for Fashion Week. I've been enjoying pairing it with plain and more neutral tops so that it stands out a bit more.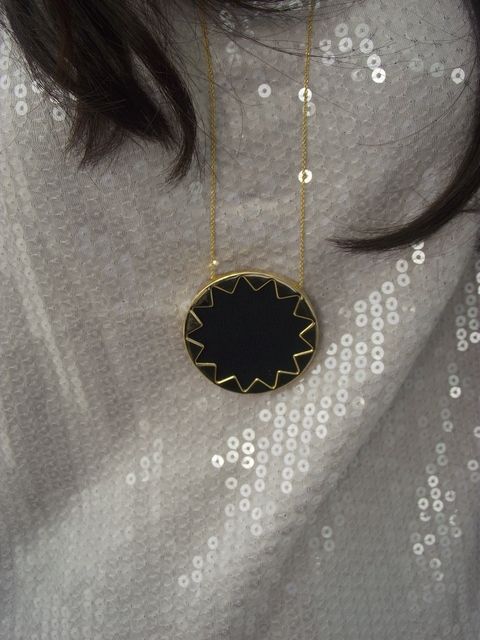 And naturally, Fashion Week is very brutal on your feet, so I always have flats in my bag. These Tamaris ones are perfect. They look so cute and are also really comfortable. These will definitely be my go-to's when summer finally hits London (is it just me, or have these winter months really been dragging on this season?) Tamaris have such a cute collection of shoes, and everything looks so stylish.
Picture taken at the Orla Kiely shoe, by Jaclyn of Task PR.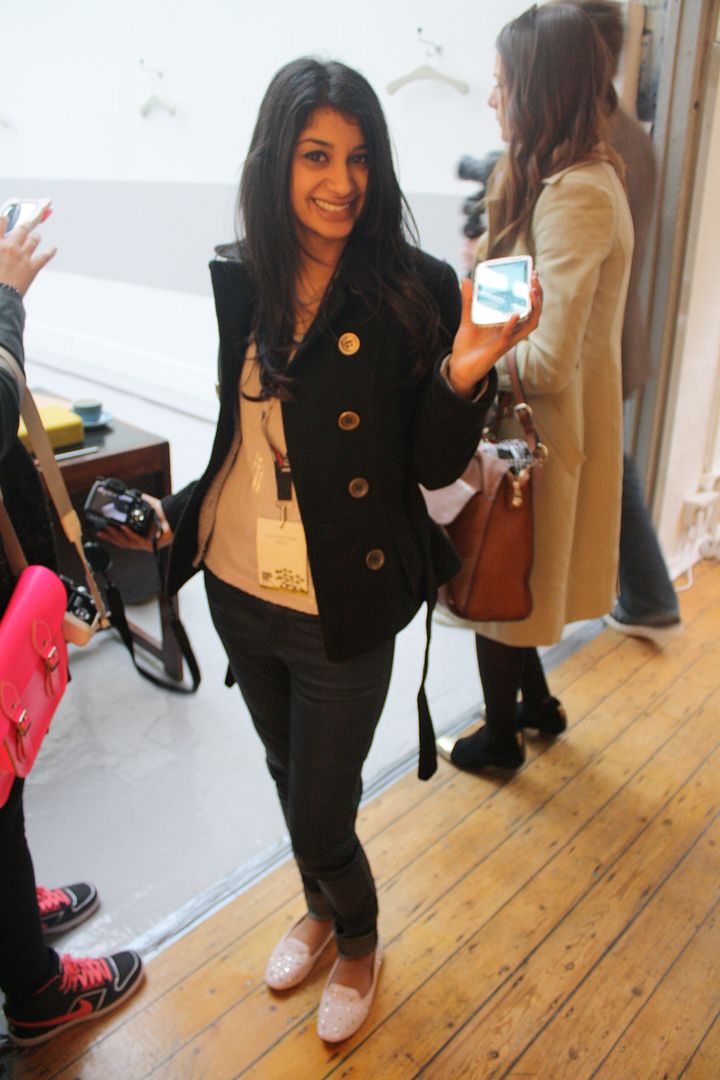 Sherin xx