It's no lie that I love a good skinny jeans. It's my go-to outfit and, with my friends, I'm the girl who's known for having a wide range of skinny jeans. Seriously, I have a good 10-15 pairs of skinny jeans in blue, black and grey variations.
Wearing:
Shirt - Clothing at Tesco
Shoes - Keds (Taylor Swift Limited Edition Red)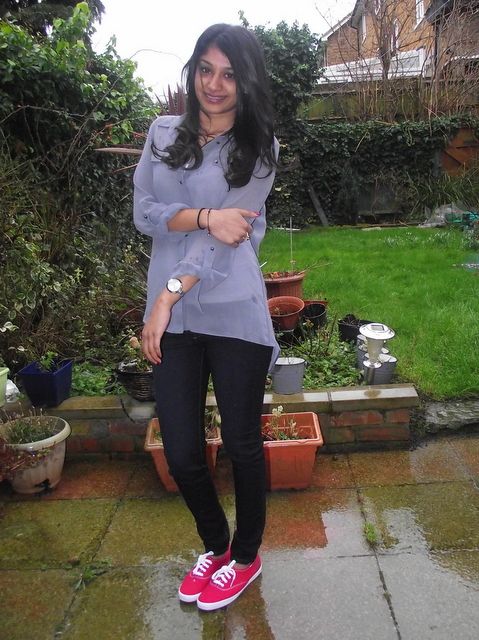 These jeans are from Jeanography, who have a wide variety of jeans, and are launching a 'Fit First Time' service. this month. Basically, when you buy from the service, you will also be sent a size variation, so you can try your chosen pair in another size, and then a recommendation from the site, which will depend on previous orders and answers to some style questions. You can try them all at home, then pick your favourite, and send back the other two.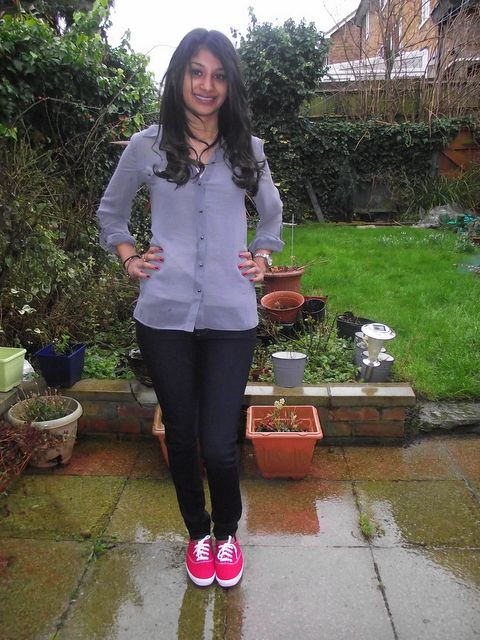 I was asked to pick my favourite pair from the website, which was a cute dark blue pair from
James Jeans
. They're amazing quality and fit so well. The Fit First Time service means that they will send another size variation of what you pick, as well as another pair, that are picked by them. What's great is that you're sent three different pairs, and you're able to pick which one's you want, that fit best, and then send the other two back with a free returns service. This is fantastic if you're like me, and find that buying jeans online doesn't always go well for me, no matter if the jeans I buy are my size.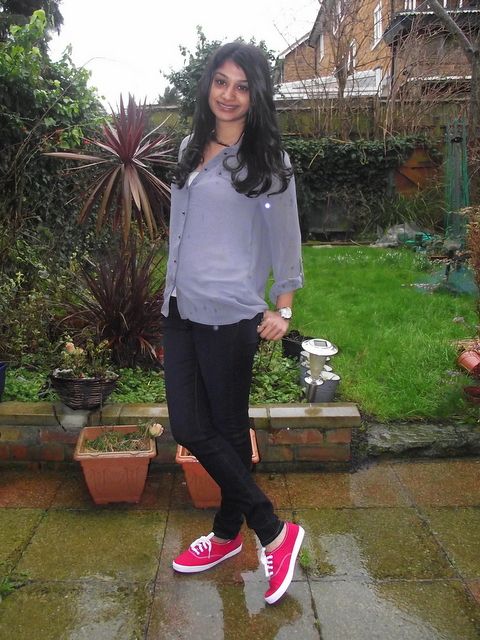 Alongside these ones that I chose, I was also sent a black pair of
Hudson Nico Super Skinny Jeans
, as my recommendation from Jeanography. They did an amazing job picking a pair for me - they were black skinny jeans and fit so well too, and it was a difficult decision to pick which ones I wanted, but there was something so special about the James Jeans ones that made me pick them. They were called
James Jeans Twiggy Mid Rise
and are the softest denim ever; they fit like an absolute dream. I love that they stock a whole range of brands and when they send a recommendation, it's nice to discover a brand that you normally wouldn't.
I'm also rocking a pair of Red Keds, which I love. They're the limited edition Taylor Swift ones and are perfect for a little run around day of errands, especially in the rain! Like all Keds, they're super comfortable and just so easy to wear!
Are you as obsessed with skinnies as I am?
Sherin xx