I've found a few more outfit pictures from my time in Dubai, so I thought I'd post another one. Looking at these pictures, I've realised I've had enough of this ridiculous cold weather. I need the sun and I need summer, or at least signs of spring to hit the UK now. Either that, or my dad will get a phone call from me, begging to go and visit him in Dubai again after Fashion Week.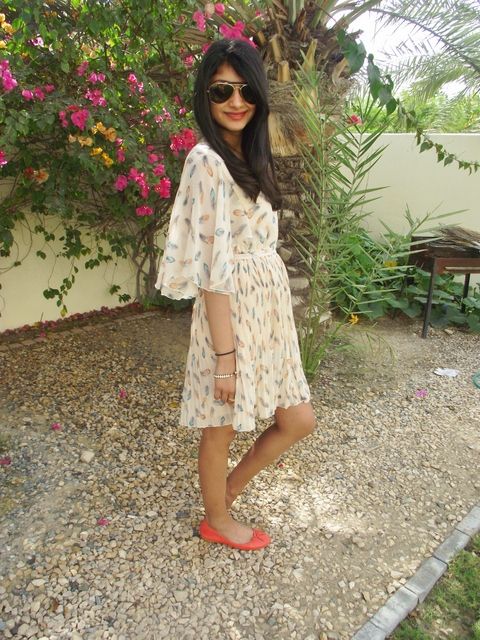 Wearing:
Dress - Darling
It's such a gorgeous dress from Darling. While I'm rarely seen in pastels and light colours, I couldn't help myself while it was so sunny out. I love how flowy and gorgeous this dress is: the pleated skirt, the large sleeves, the cinched waist - it's such a perfect dress.
And obviously a bight pair of flats to complete the look. Love these Georgia Rose ones. So much so, that I bought the same pair in green.
I think a pair like this will be perfect for Fashion Week, which starts tomorrow - eeeep! I can't believe it has come around so fast again. After the first few days of heels, flats like this for the Sunday or Monday are an absolute necessity.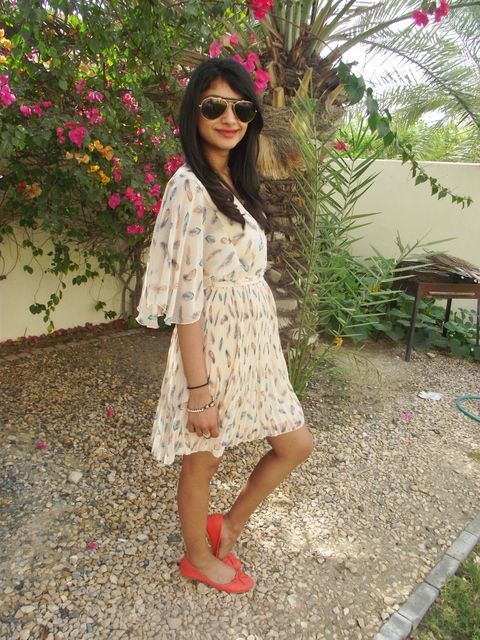 Who else is mentally planning their outfits for summer?
Sherin xx