It's my last few days here in Dubai and what I'm loving most is that it, even in the evenings, it's warm enough to go out in a skirt. I'm also loving how tanned my legs seem to be - shame I'm going to have to cover them up when I'm back in London!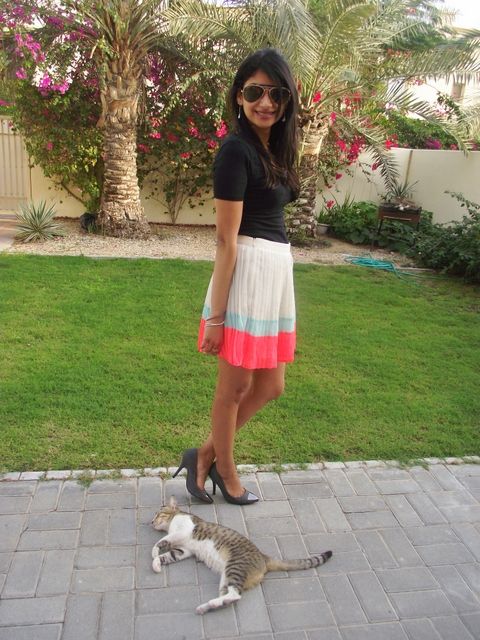 Wearing:
Top - H&M
Skirt - Glamorous
Shoes - Stylist Pick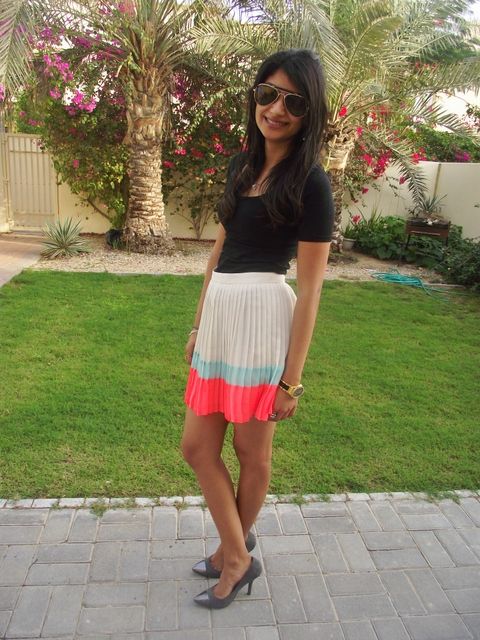 Such a fun skirt right? I can never get over how lovely the bright colours at the bottom look. I normally shy away from such a bright pinks, but it works so well on this skirt. And these Stylist Pick heels have been my go-to for glam shoes recently. The steel toe at the front is one of my favourite trends at the moment, so I'm flashing these everywhere.
And also the sunglasses - I bought two pairs with me, but one of those broke, so I've been wearing these all the time. You'll be seeing them a lot in all my other Dubai outfit posts and they're perfect. I picked them up from a
Polaroid
press day ages ago and despite my growing number of sunglasses, these are my favourites. You can never go wrong with a good pair of aviators! It also means that I don't really need to do eye make up as I can just cover up with these.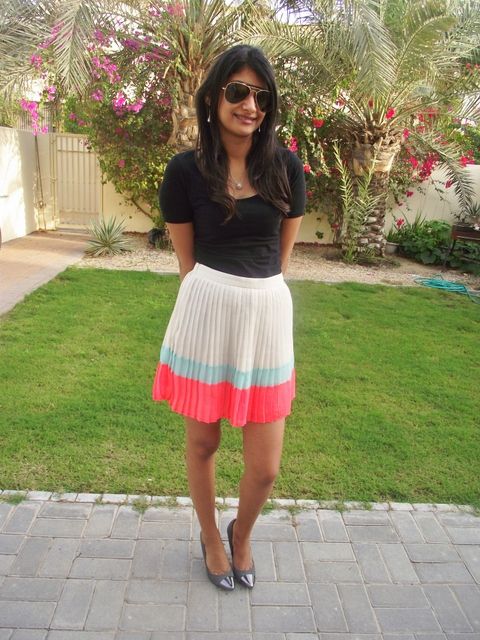 Sherin xx