We all should know by know that I love a good watch, so when I was given the opportunity to try out a few pairs during Fashion Week, thanks to The Apartment, I jumped at the chance.
Baume et Mercier
were the brand I got to play around with and boy did I have fun!
In case you haven't noticed yet, I am a watch snob, haha. It's only the best for me and I don't go near the high street watches. I know which watch brands to trust and Baume et Mercier are definitely one of the best. They've been around for over 100 years and you can tell they're great quality, just by looking at them. Each watch is beautiful and is clearly crafted really well.
I ran to them every morning and stared at all the gorgeous watches before making my selection for the day and pimping my arm out.
Day 1
My watch for the first day was the Linea 10116 and I truly fell in love. While my Tag is slightly on the chunky side, it was nice to have something lighter and more feminine on my wrist for a few days. I loved the light tan colour of it, and it went so well paired with my Swarovski bracelet too! I don't think the Linea 10116 is out at the moment, so I really did feel like I had something exclusive and special on my arm.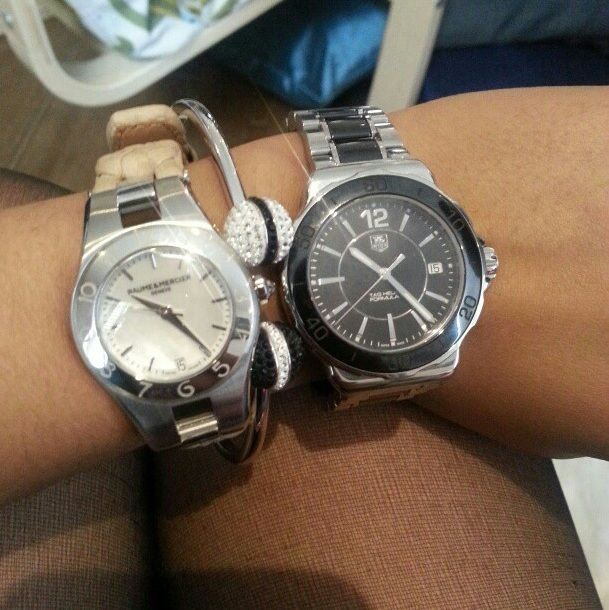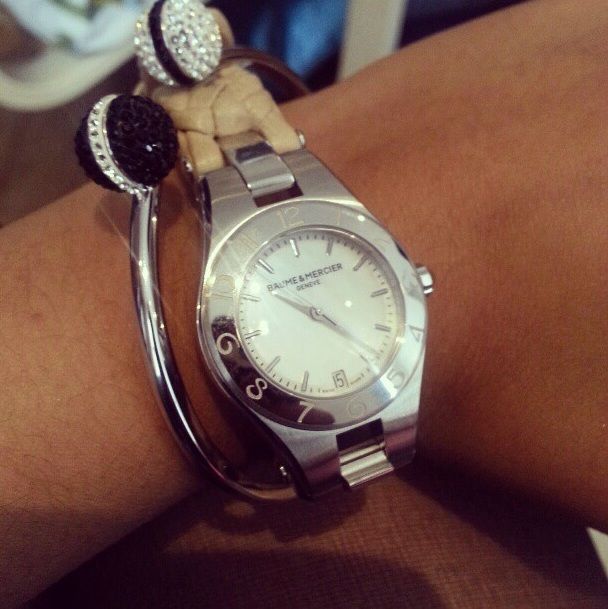 Day 2
My watch for Day 2 was similar, but a lot more blingy. The straps on the watches I borrowed were all interchangeable, so I settled on a darker tan strap with plenty of bling on the inside! I absolutely loved the sparkle.
And I wasn't the only one rocking and pimping out my Baume et Mercier watch: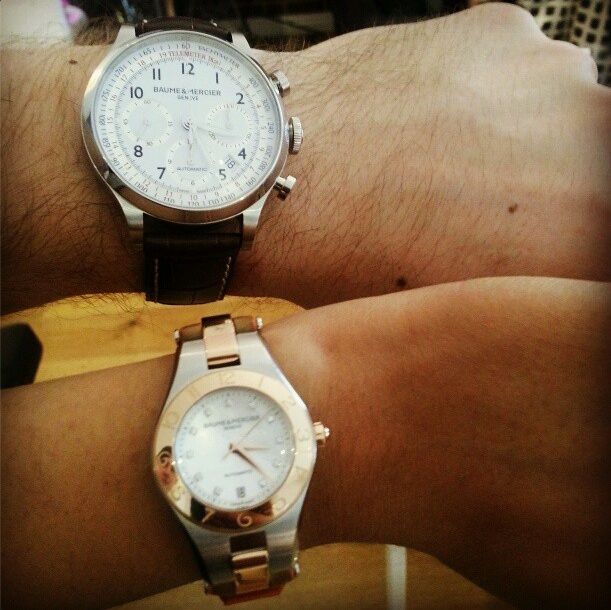 My accessories for Day 2 were my favourite. Along with the watch, I had a House of Harlow necklace, my Arabic name ring, and a chunky bracelet, courtesy of Claires Accessories.
Day 3
While I was only for a few hours on Day 3, I still couldn't resist borrowing one. This was an understated watch and perfect for the low key day I had - a haircut, followed by a makeover, then a manicure. Pretty perfect day if I do say so myself. The black strap and less blingy face were so classy that this was definitely my favourite of the weekend.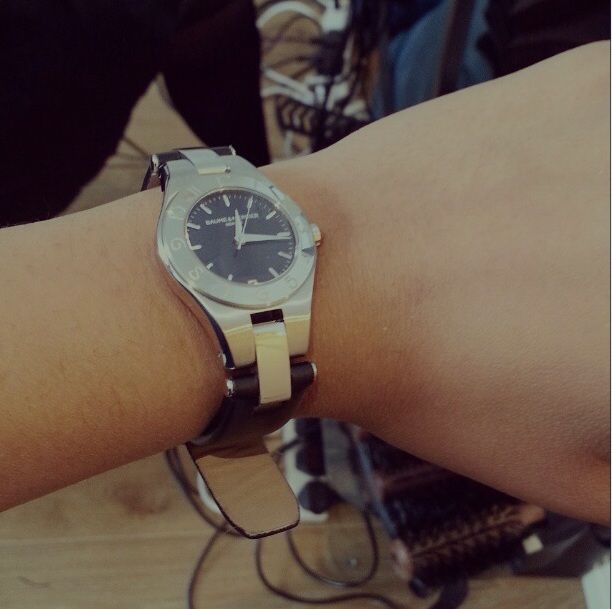 What watch do you wear? Which of these is your favourite?
Sherin xx
P.S. My Evian/Selfridges Competition winner is
Courtney
!