I'm now back in London - I flew back yesterday - so it's back to the cold and running for rush hour trains for me. Good times. It does feel good to be back to a routine though, instead of spending my days lounging around and not doing much.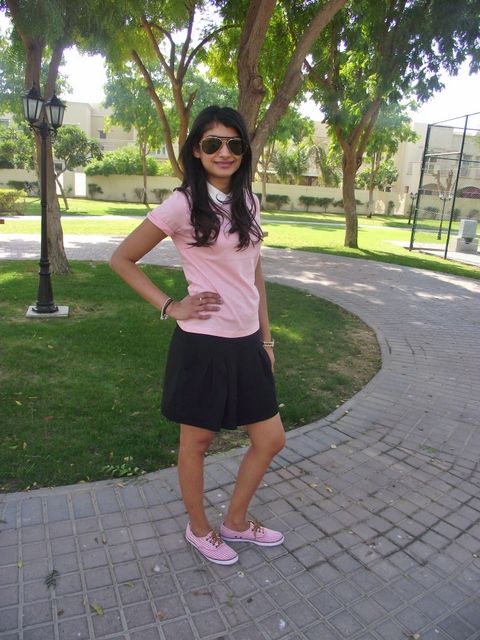 I still have quite a few outfits from Dubai on my computer so I'm going to keep rolling them out over the next few weeks. The weather was so bright and sunny that I didn't have to worry about bad lighting or boring scenery at all for my pictures.
I wore exactly this ensemble a lot during my holiday, especially during the days. The heat meant I didn't want to think about wearing anything too intense during the days when I was at home, and this outfit was perfect while I relaxed in the garden with a good book, or took a quick trip to the local shops.
I find black and pink is a combination that always works. These Zara coulettes are definitely my favourite shorts as they're so easy to wear, while my Keds were perfect for day to day running around as they're so light and comfortable. I love that you can just throw Keds in the washing machine, and I think it's about time now that they need a good wash!
The Lacoste top is perfect too. The peter pan collar means that it's a nice and girly alternative to the standard polo neck shirt they do, while the colour and shape makes it easy to pair with anything.
Sherin xx