On Sunday morning, London woke up to a sheet of white and it really looked like we'd been transformed into Narnia. Like everyone else in the city, after a brief worry about how I was going to get to work the next day, I decided to put on my snow clothes and have a little play in the garden.
Wearing:
Tank - H&M
Cardigan - Zara
Jeans - Fat Face
Shoes - Dune
I do love snow, when I'm at home. It's so much fun to play in and I love wearing hats, gloves and scarves. The scarf here was a lovely gift from Gudrun Sjoden and I love it. It's such a fun colour - perfect to brighten up some of the winter darkness. It's also so warm and cosy - I will definitely be wrapping myself in it for the rest of the winter. It's one of my new favourites in my closet for sure.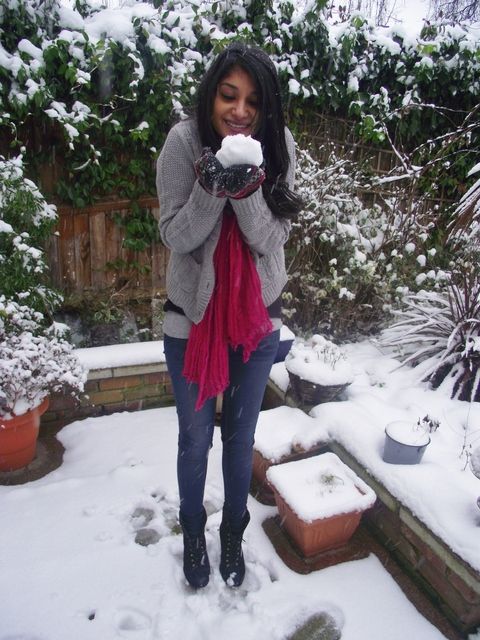 As much fun as snow is, I prefer the summer months, especially for the fashion choices I can make. Fingers crossed the snow slows down a bit so that I can go to Dubai - I have a flight booked to see the sun there tomorrow evening! So excited to wear dresses and some cute tanks. The tank I'm wearing here says 'Little Party Tank', which is so fun, but sadly the layering means you can't see it. Hopefully I can show it off in the Dubai sun, surrounded by golden beaches.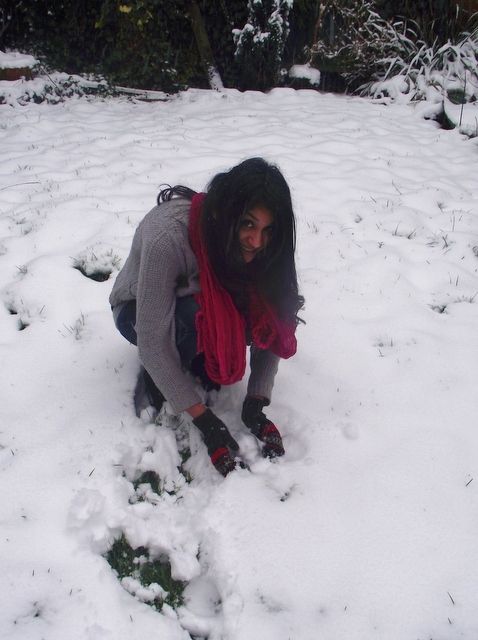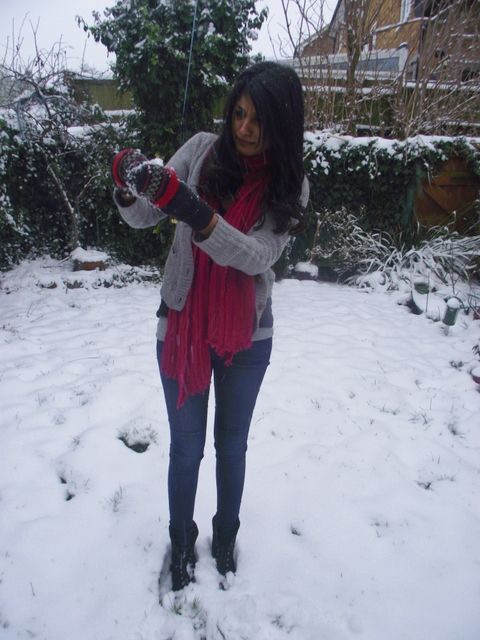 Did you manage to catch any of the snow this week?
Sherin xx