I had a really lovely catch up with Kathryn on my lunch break yesterday - I love that she lives surprisingly close to where I work!
We headed over to BoxPark, which I love, and had a really lovely lunch (for those that don't know, Box Park is a pop up mall where the stores are each in shipment containers). I then thought this would be the perfect time to show you a typical work outfit for me. I don't work anywhere super corporate so love that I can get away with wearing jeans to work.
Wearing:
Top - H&M
Cardigan - Zara
Jeans - Zara
Shoes - Sperry
Scarf - Uniqlo
Hat - H&M
It is SO cold. It's impossible to step outside and not scream from coldness! Seriously: I wish HiFashion was more interactive so I could through ice into my readers face so you know how cold it is, haha! It's impossible to the leave the house without being fully covered up in hats and gloves.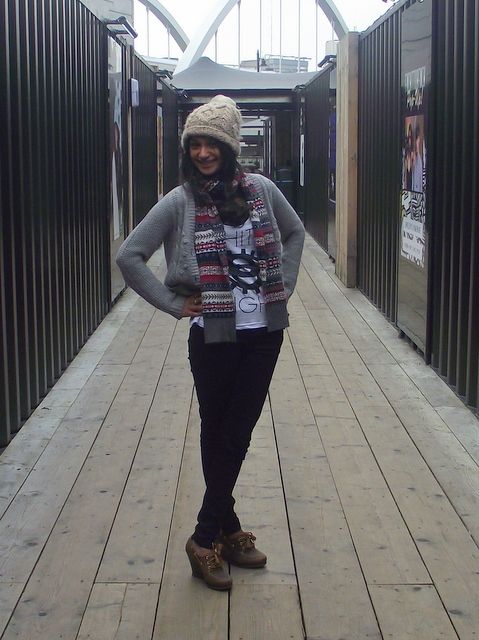 I'm also on a two week shoe rota! This means that I won't be wearing my shoes more than once every two weeks. This is an effort to wear more of my shoes.
What do you wear to work?
Sherin xx