I may or may not be spending my days watching British weather reports of wind and rain, laughing, while I get a tan by the pool and have my breakfasts in the scorching heat. This sun is suiting me so well and I essentially never want to go back to the cold!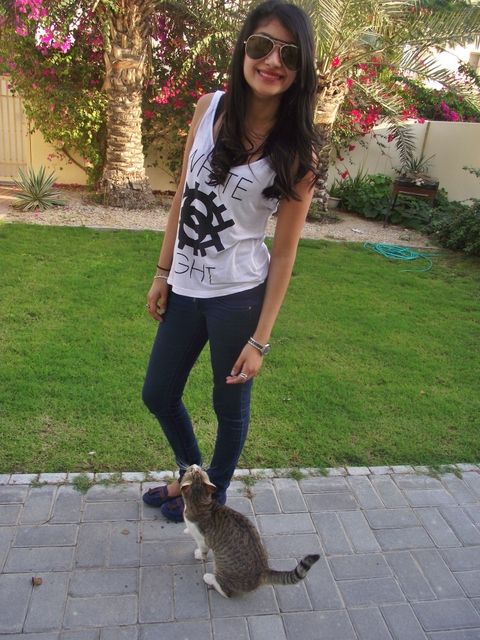 Wearing:
Top - H&M
Jeans - H&M
Shoes - Clarks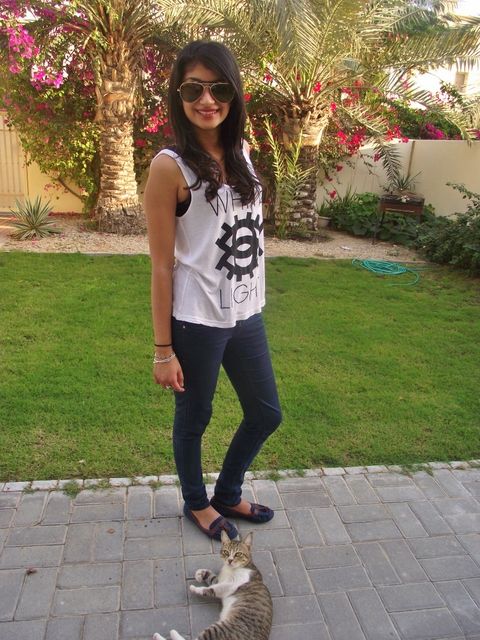 Yes, I know there is a cat in all the pictures. My dad has one here in Dubai and turns out it likes the camera...a lot. It also likes to meow at my feet while I try to eat breakfast. I've never been a huge animal person before, so am having an interesting time bonding with such a clingy cat, haha.
I know jeans and a tank is hardly groundbreaking fashion, but it's pretty my what I'm wearing here in Dubai. It's the perfect weather where a light pair of jeans is comfortable and you don't freeze in a tank or t-shirt either. Weather needs to be like this all the time. And these Clarks flats are pretty much one of the only flats I own that I will happily wear as they're so comfortable and go with everything.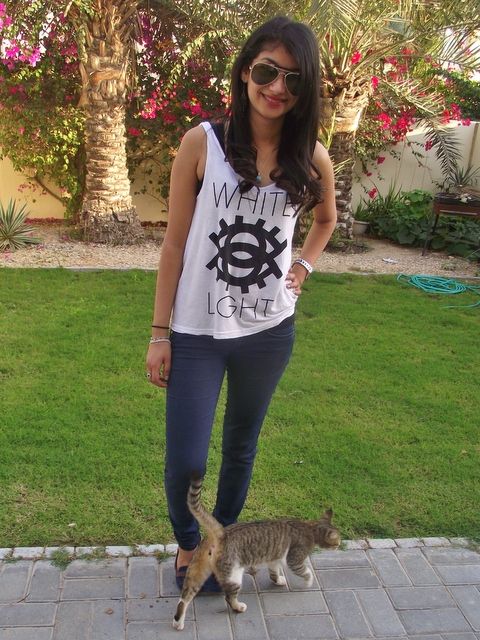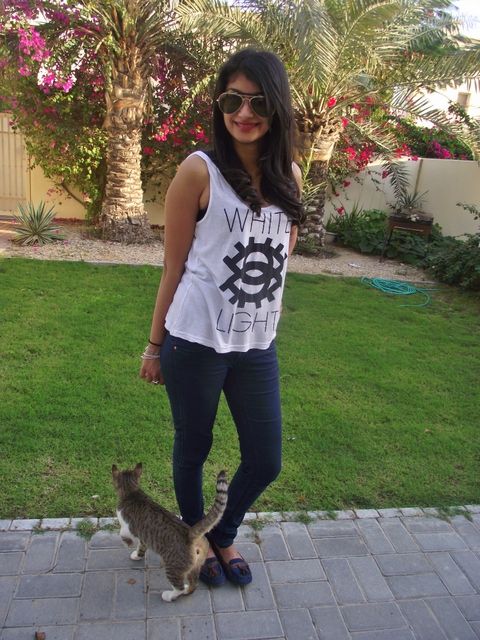 I also have a new baby in the form of a new watch. I got myself a Tag Heuer! I know they are really expensive watches, but I've wanted one for quite some time now, and I couldn't resist when my dad offered to buy me one. I am in love with it. I had my eye on a particular one since about October, so being able to have that exact one on my wrist makes me so happy. Isn't it a beaut?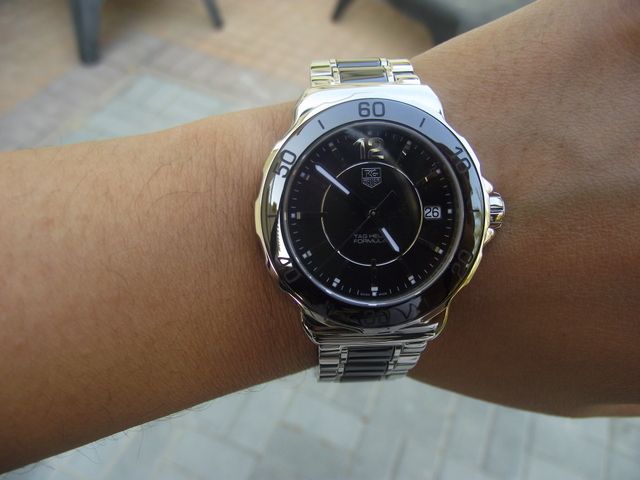 How are you enjoying the weather where you are?
Sherin xx