Although I'm not a massive make up wearer, primer is my godsend. I tend to stay away from foundations and concealers, but primer I wear on a daily basis. I've been through a lot of primer brands and now have a new ultimate favourite: Benefit's That Gal primer, which was sent over to me from Arnotts.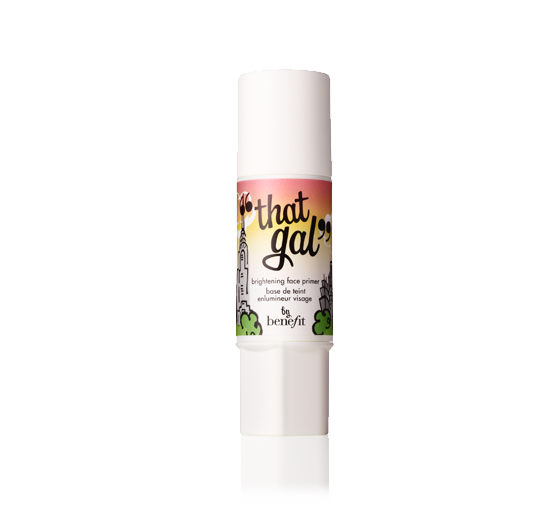 I was already a fan of Benefit's Pore-fessional, but I have to admit that That Gal is much better. It's lightweight and silky, leaving my face feeling smooth and looking bright. I've been wearing it in the mornings, before work, and love that it lasts all day, keeping my face looking fresh until it's time to leave at 5.30.
The silky texture is great as it doesn't feel like there's anything heavy on your face at all, and you're free to do any other make up over it if you want. My face has been pretty dull lately (holiday season has meant a lot of junk food) and That Gal does a great job reviving my face and letting me look alive when I need it the most. My skin is pretty well behaved most of the time, but primer like this is always good to have in your make up armoury. The light texture means that it gives me the lift my face needs, but doesn't overdo it in any way. It also smells so lovely and sweet.
I would definitely recommend That Gal, especially if you're a fan of light make up. It's something I will re-buy for sure and love the light glow it gives.
You can
click here for Benefit make up
and Arnotts also has a wide range of
marvellous mirrors
.
What primers do you use? Have you tried Benefit's That Gal?
Sherin xx