Can you believe it's so close to Christmas? Hope everyone is prepared with presents and outfits! I still haven't managed to fully embrace my winter wardrobe and more than once have frozen, as I just put a coat over my more summery looks.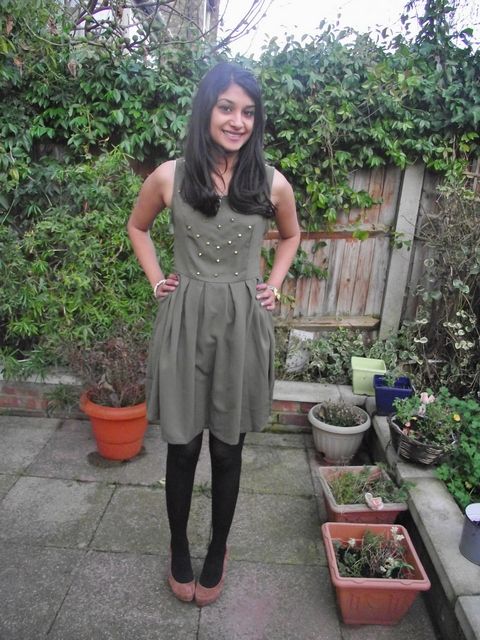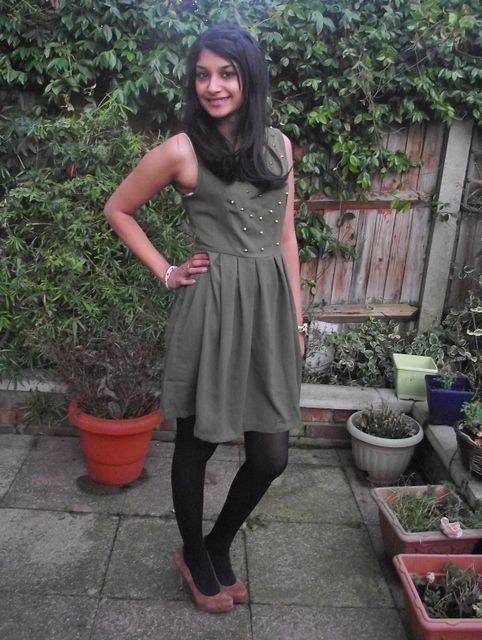 I had a
fantastic introduction to MeeMee
a few weeks ago and have fallen in love with the brand since. They do some really trendy pieces that you can just have fun and wear. The website is filled with some really pretty dresses - and we know how much I love dresses - as well as cute jumpers and incredible shoes. Everything is so reasonable priced and they have a nice selection of pieces that can be worn for Christmas Parties, whether family based, or with friends.
I really love this khaki dress. I would say it's one of the longest I own! It fits so well and is so comfortable. I also love the gold studs on the front!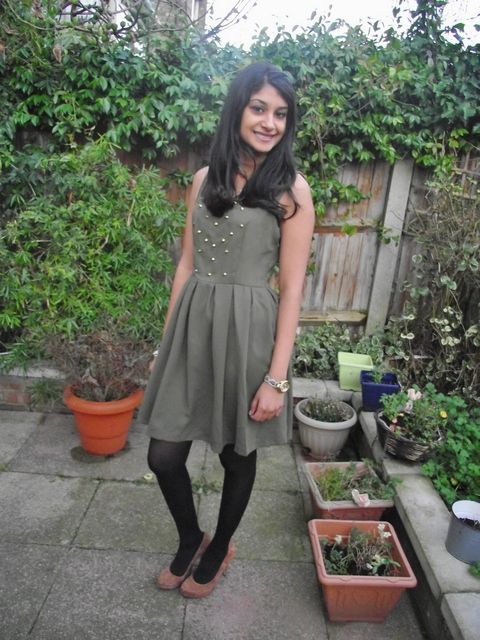 I also love these shoes. Georgia Rose does some really pretty shoes and the dark nude colour of this is perfect. I love wearing this particular pair with a pair of black skinny jeans and a comfy t-shirt - definitely one of my favourite looks. These heels are also really comfortable so perfect for work, when I'm also planning to go out after.
How are you all preparing for Christmas?
Sherin xx