I have to admit, this week hasn't been so bad weather wise. I could barely stand it was so cold last week, but it's much more bearable this week. This does mean that I've been having a bit more fun with my outfits as I know they won't be fully covered by a coat at all times.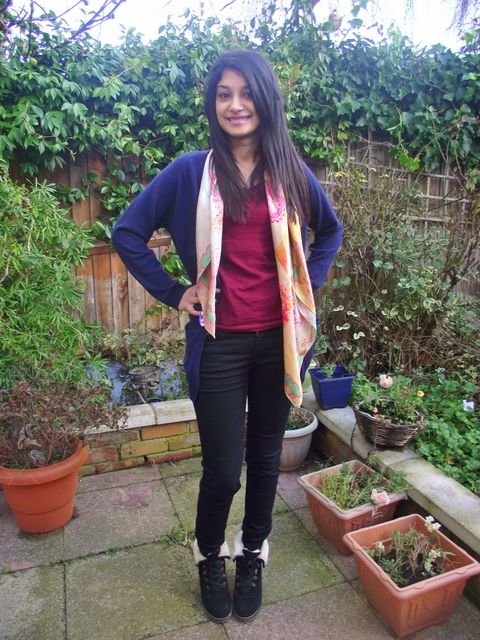 Wearing
T-shirt - Hollister
Cardigan/Jacket - Madeleine Thompson
Jeans - Zara
Scarf - Beta Fashion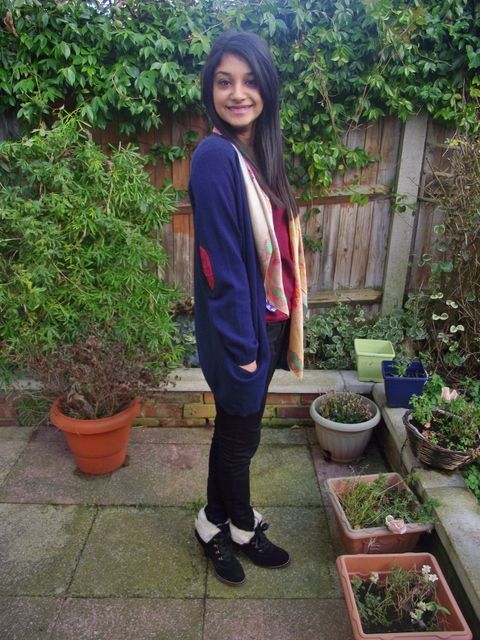 I've been investing a lot more in good quality knitwear and Madeleine Thompson is a the place to go for that. The brand has some stunning pieces and it's all such amazing quality! This cardigan is so warm and the red elbow patches give it a unique feel. I also love the length of the cardigan to - so perfect to cuddle up inside when it's cold.
Below I'm wearing another piece from the collection in the form of a flowy jacket. I probably should have ironed it, but I love it. It's such a soft piece and is so comfortable. I also finished my look with a scarf from Beta Fashion. I'm not a massive scarf fan but I couldn't help accessorising with this gorgeous piece from Beta Fashion. It is the softest silk and the scarves all have the prettiest patterns on.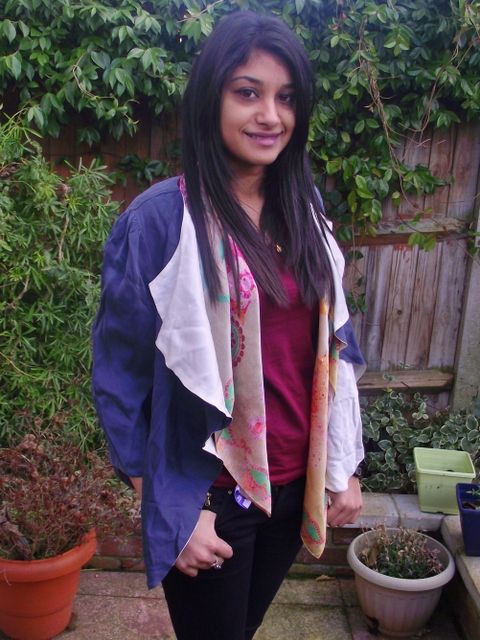 My shoes are definitely my favourite. I love the fur on these
boots
- such a perfect winter shoe. The fur keeps my feet warm, but the heel height is perfect and I love the laces at the front. Rest assured, you will be seeing these on the blog again soon.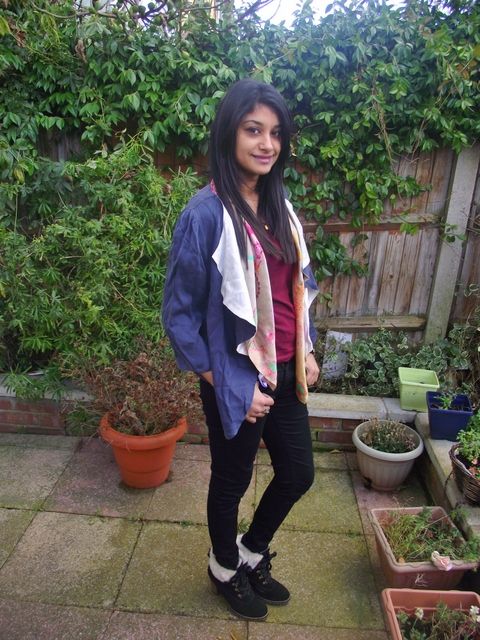 How are you dressing for this weather?
Sherin xx