Hope you're all having amazing weekends. Mine has guiltily been spent in a boohoo onsie and UGG slippers while I crack down on some cleaning - I'm proud to say, after weeks, you can finally see the floor of my room.
Here's another round up of some pretty cool collections I've seen these last few months. I'm already annoyed at the cold (it's not snowing so there's no point to it) and am dreaming of Summer clothes and the sun.
Gant
is always one of my favourite collections to see. It's always full of really cute and preppy pieces, and there was also a hint of 'Revenge' in there (obsessed with that show). Like usual there were a lot of really wearable styles, and I loved seeing stripes and blazers. There was also a more colourful line that adds a bit of fun to the collection, and again it's all wearable. I loved the more professional dresses and even their holiday wear was stunning.
---
I was very impressed with
Marks and Spencer
this season - more so than usual. They've become really stylish in the last season or so and I loved all the different styles they had, from monochrome looks to more fun ones, with bold prints and patterns. There was also a lot to see in terms of accessories with some of the bags and shoes really catching my eye. There was also the cutest Chanel inspired jacket which I am dying to get my hands on.
The lingerie really caught my eye too. There were some colourful, fun pieces, as well as really sexy/glamorous pieces that will make you radiate confidence.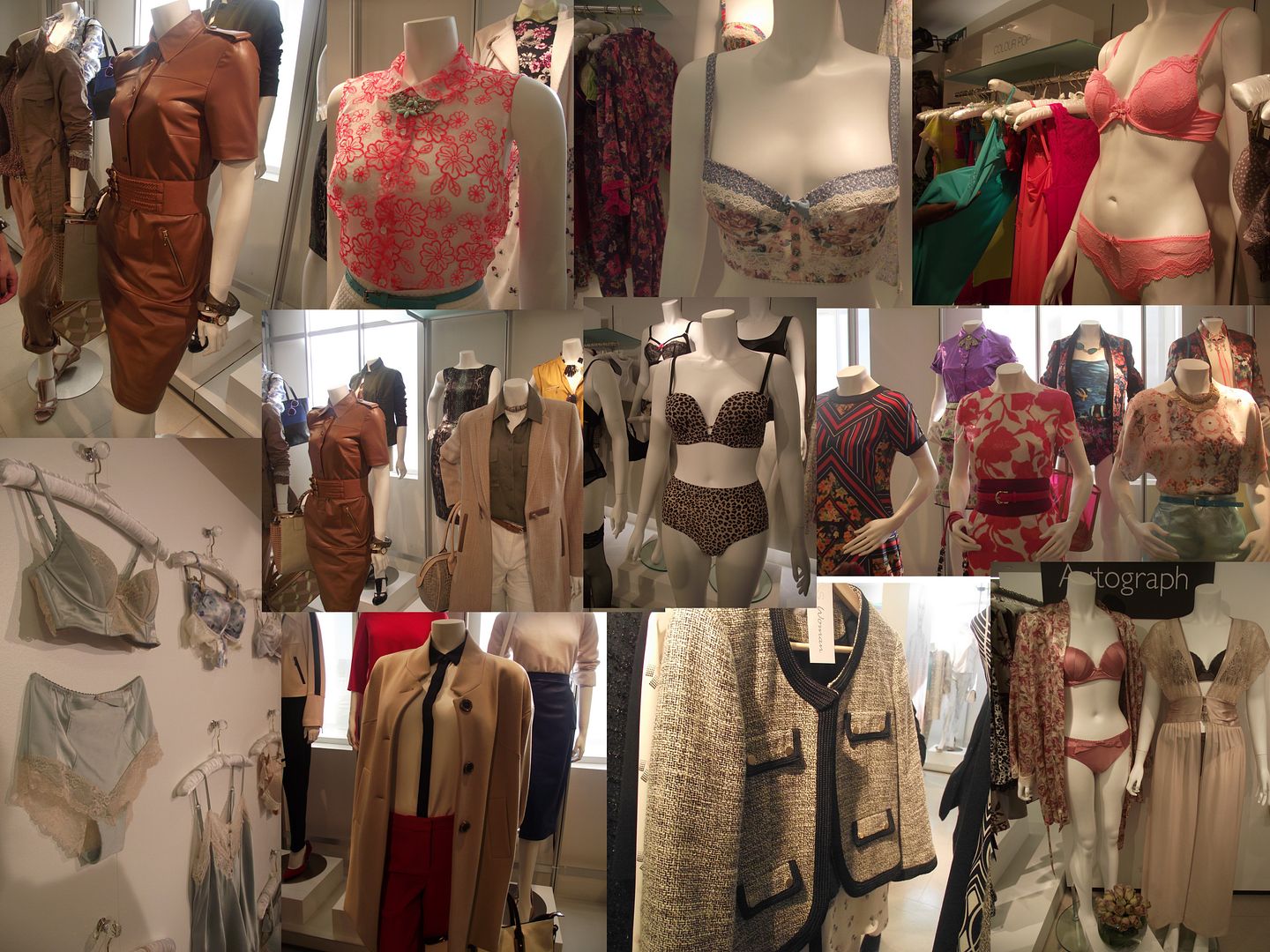 ---
Alexander De Paris
is a fantastic shop in Knightsbridge, filled with some stunning hair accessories, with some of them even kitted out in Swarovski crystals. It was my first time in store and I fell in love with all the crystals and sparkly headbands and hair jewels. I particularly loved this Swarovski bow, and I feel like my head needs it. There were also some bridal pieces (which I want for my wedding - a long way down the road) as well as some really nice everyday accessories.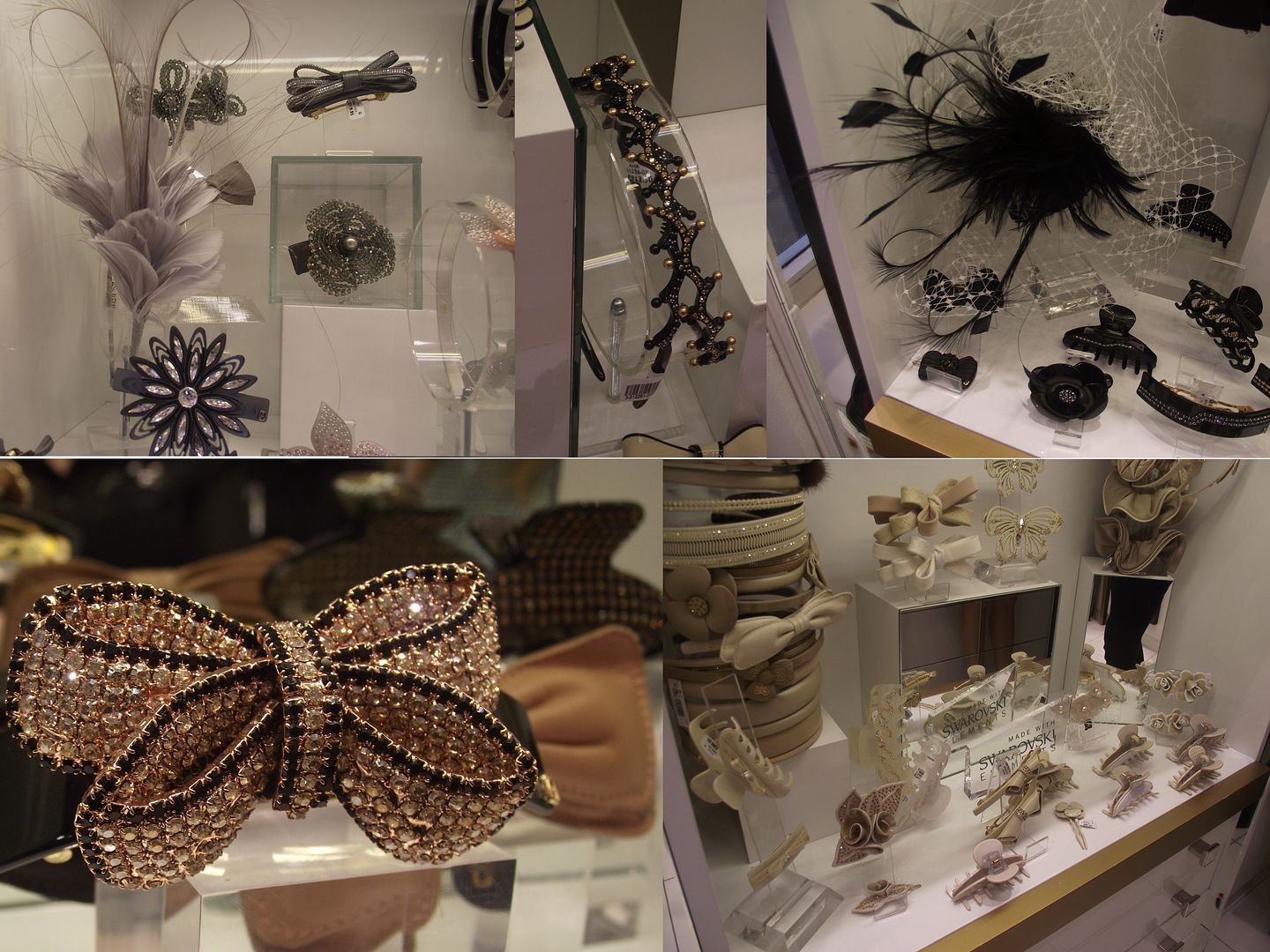 ---
QVC
is my go-to for all things jewellery and make up. While they have a wide variety of gorgeous clothes and bags (Lulu Guinness), it's those two I love. Each season they seem to have more and more amazing brands, especially in terms of make up. From the likes of OPI nail polishes and Emma Harding Skincare, there's something for everyone.
Jewellery-wise, again there's a massive selection to choose from, from small and delicate pieces, to more fun, statement pieces (Butler and Wilson).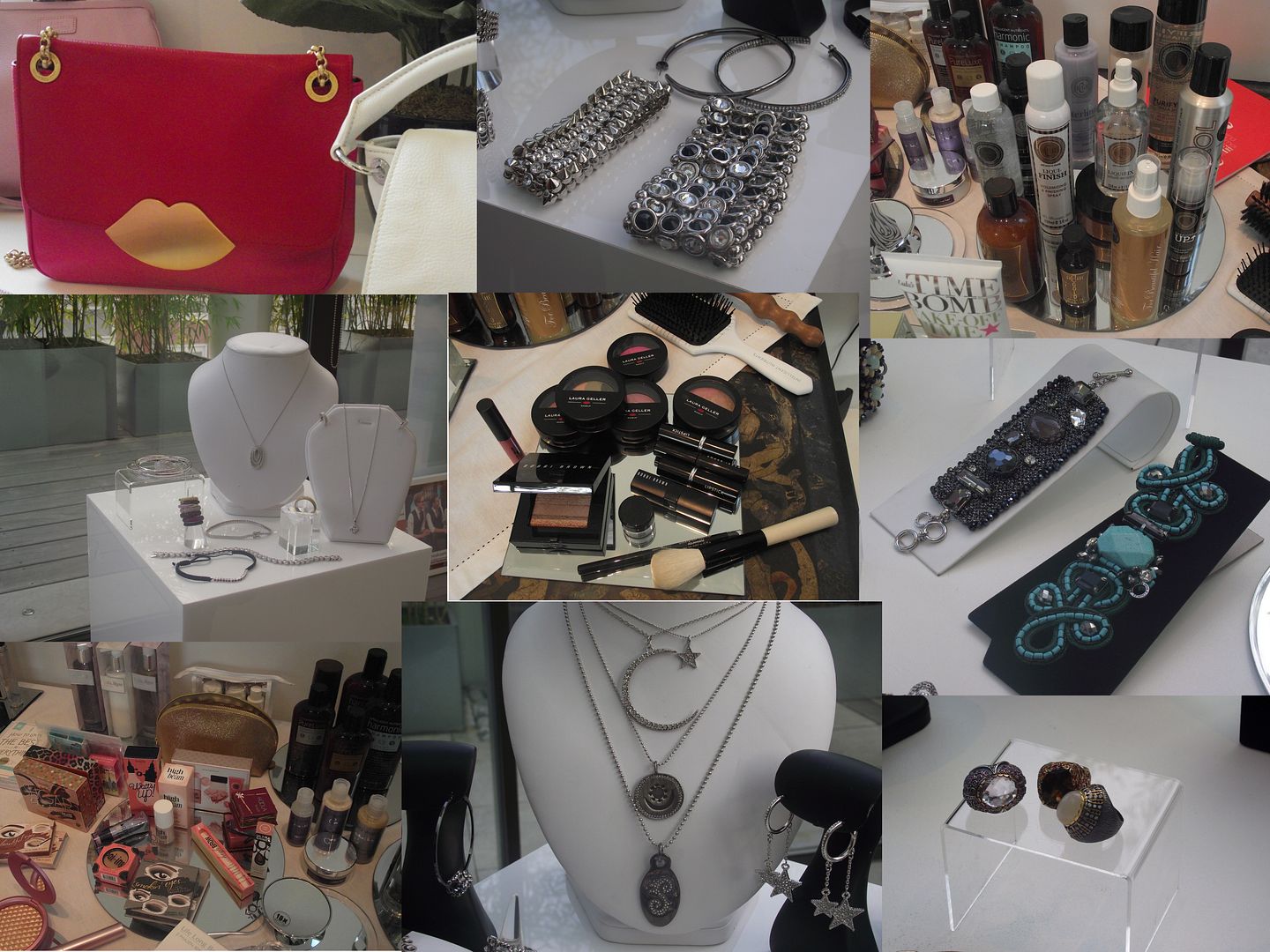 ---
Traffic People
is always a pleasure to visit and I love their East London store in Spitalfields market. Once again, the collection was filled with bright colours and pretty prints. They've also introduced a few cool t-shirts as well as some adorable babydoll dresses. The collection is always very vintage inspired and a lot of the dresses had a great 40's/50's vibe to them.
Sherin xx