It is so cold that even I can't brave going out to take outfit pictures without a coat now. This was worn during a casual Sunday afternoon family lunch, followed by several hours spent in front of the fireplace - my favourite winter hobby.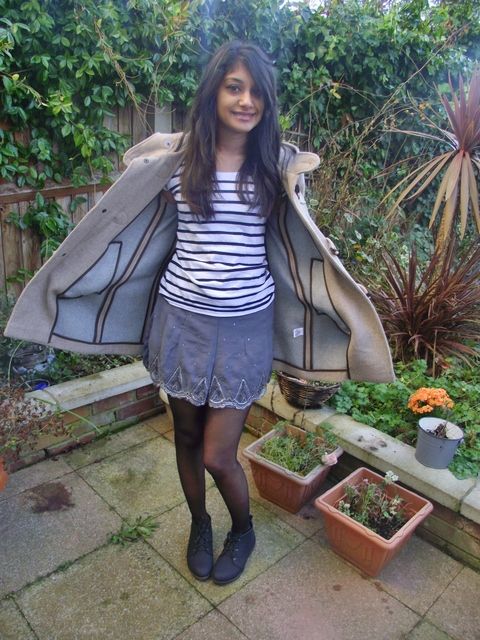 Wearing
Top - H&M
Shoes - Refresh
Coat - Warehouse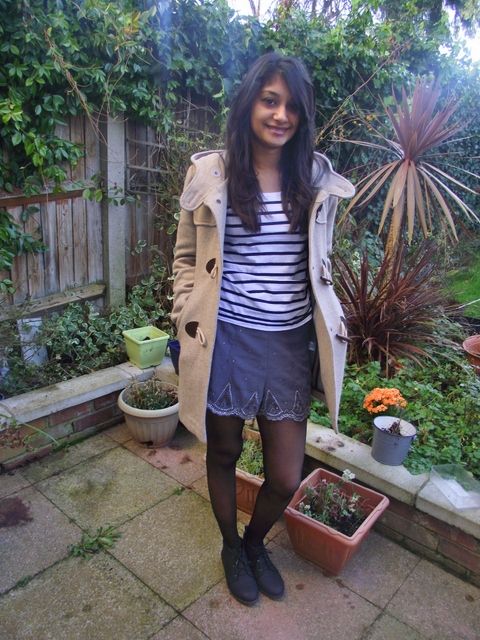 I've always been a massive fan of
Boohoo
and their stylish yet affordable clothes, but their new Boutique range is amazing. It's only recently launched and has such a wide range of gorgeous pieces, more high quality and trendy than the rest. It's slightly more expensive but the quality is amazing. These shorts are from the new Boutique range and I love them so much that I bought in two colours - grey and black - each with a lot of gorgeous beading. They're in white too and I'm tempted to buy them.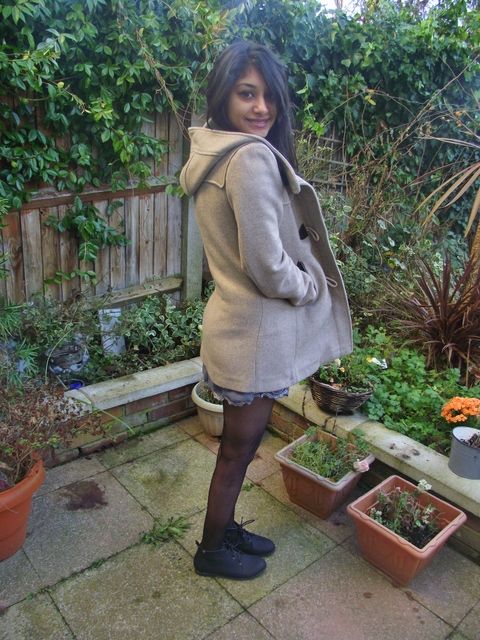 I can't wait till it's warm enough so that I can wear the shorts without tights and with a cute pair of heels. But it is so cold that I refuse to leave the house without at least 4 layers on.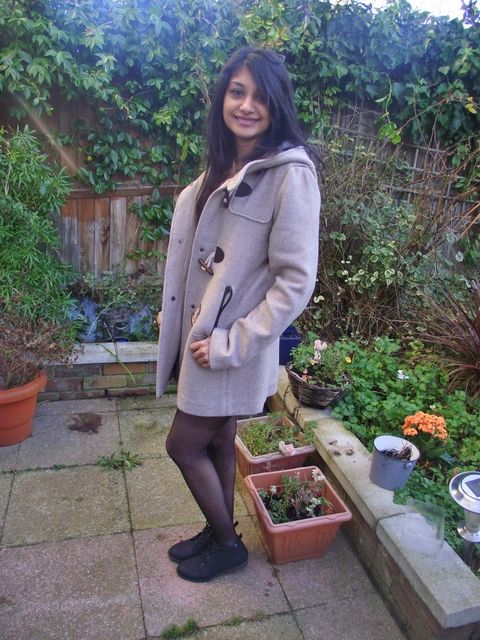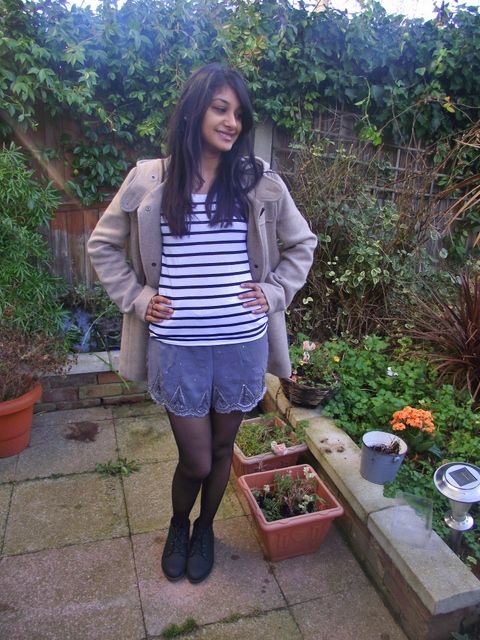 How's my hair looking? I went for a slightly different style thanks to my new ghd metallic straighteners.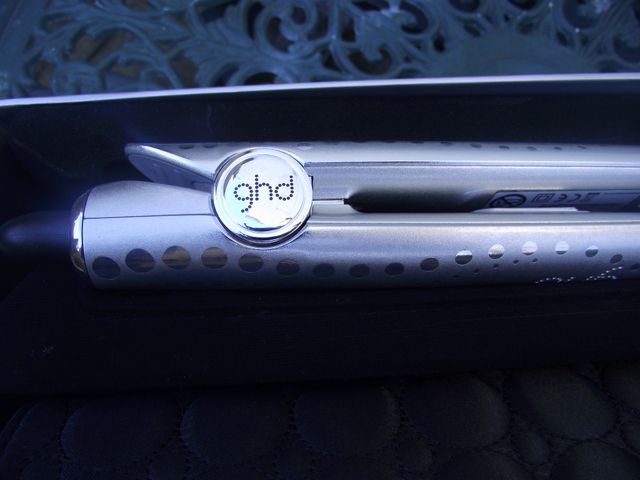 These new straighteners were kindly gifted to me and I had so much fun doing something different with my hair. I straightened them so that it was completely straight. I then curled a few select strands to give my hair more bounce and volume. I also used ghd's Root Lift Spray (my favourite ever hair product) to give my hair some lift.
I love the ghd website and the
ghd hairstyles
section in particular is a great source for hair inspiration. There are some great tutorials online and I loved trying out some new hairstyles from the site.
The metallic ghd's look amazing are perfect for some Christmas sparkle. They come in gold, silver and red, and work as well as any straighteners out there - ghd's are seriously a godsend.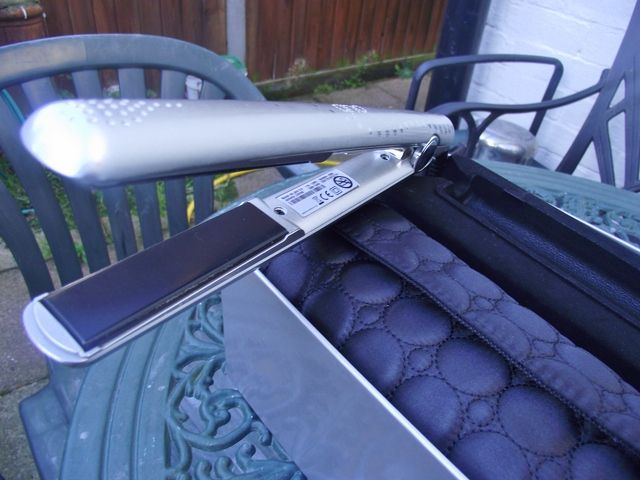 And say hello to yet another new pair of headphones, but these ones have a fun bit of bling. These
Bassbud headphones
are absolutely gorgeous. I have a lot of over-ear ones so it's nice to increase my in ear collection. They have a crystal on each ear bud and look so stunning. There are a wide range of cool colours and designs on the website and these would be perfect as little stocking fillers.
The sound on them is great too and they make your music sound crystal clear.
AND I also have an exclusive £5 dicount voucher for you guys! Use the code BB38481 and you can get £5 off. This code is available to use throughout December so you can treat yourself or even any loved one that loves music.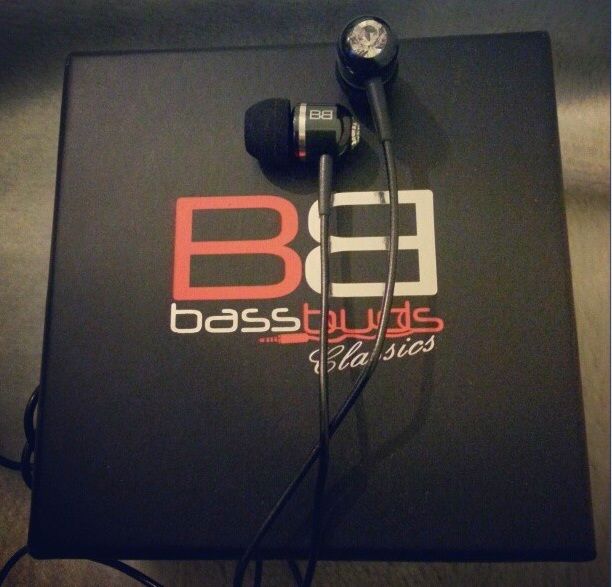 Sherin xx