As always I have yet another LBD - they're my favourite things to wear and are so wearable for all occasions. I love the gold front with the black slashes over it - it's a nice and unique look.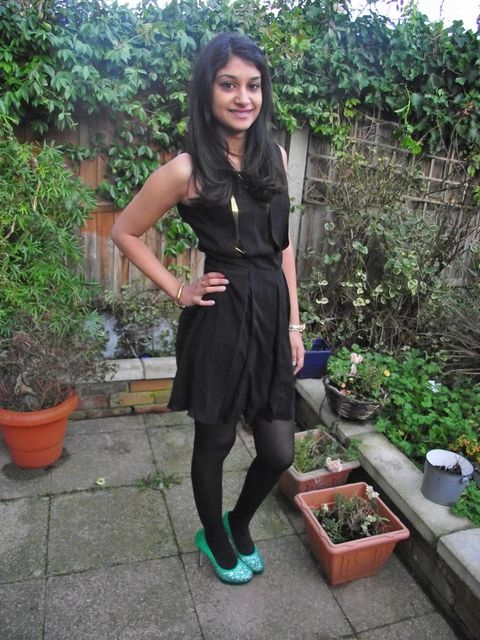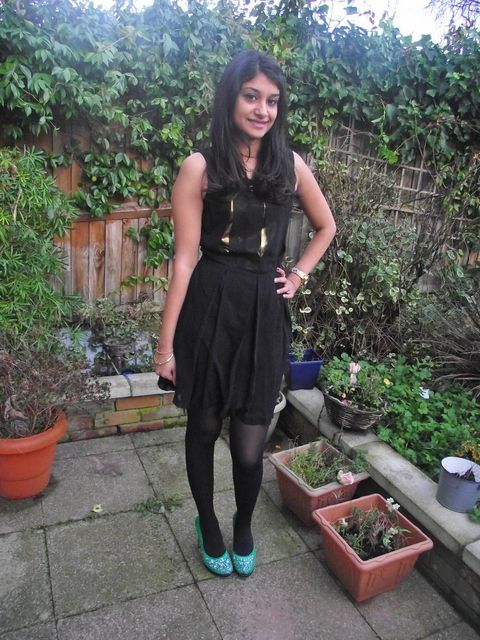 This is definitely more of a summer dress and I can't wait to wear to it more during the summer - I feel like it should be summer now! But it's a perfect dress, from the neck to the hem! I like the bit of glam from the gold detailing at the front. I've mentioned Madame Rage
before
and I love their dresses so much. Perfect for a bit of a party, which is essentially what the whole Christmas season is about.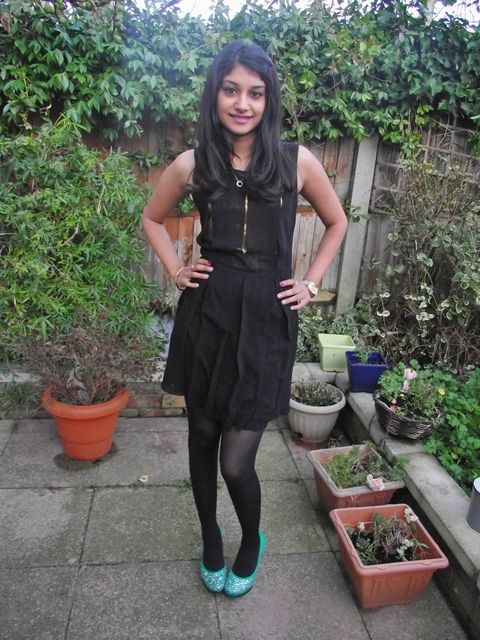 Absolutely loving these shoes too. They're from the Rainbow Club focus on gorgeous shoes, and wedding shoes in particular. They have a fantastic selection of wedding shoes, all in the best quality satin. They also have a Colour Studio where they dye the shoes into any colour you want. I got them dyed bright green - a shoe colour I don't have already and am excited to wear.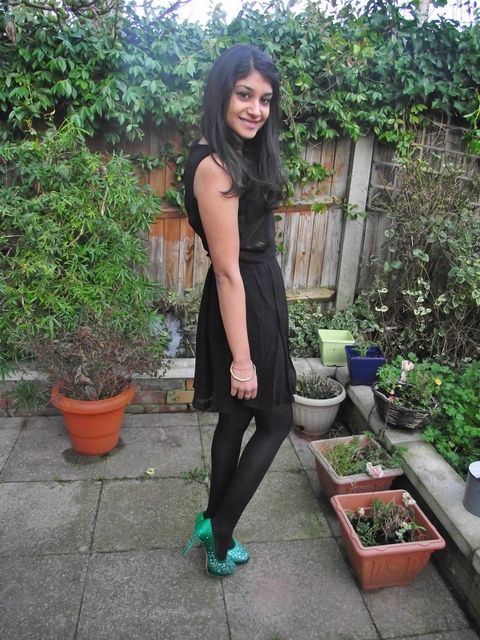 I was invited to a really fun event by Rainbow Club and I really enjoyed myself. We were invited over last Tuesday for a Colour Studio session and it was a great experience. We were given a blank canvas of plain white satin shoes, then had to pick a colour. We then mixed the dye to make the colour we wanted, then used cotton buds to dye the shoes ourselves. I think I have a new found skill. I had so much fun doing it and did it in record timing too. Go me! It's such a fun thing and it's nice to have a purely customised pair of shoes, where you first pick the design, then pick the colour.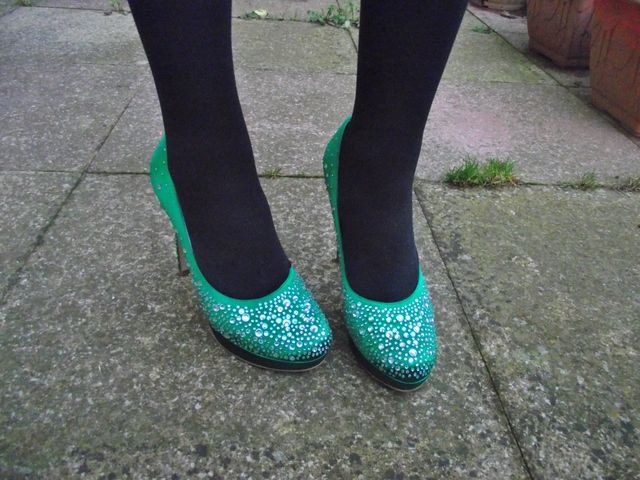 And a shoe Christmas tree!!!!
Sherin xx