These pictures were taken before I left for Dubai - you see, it only rains once a year in Dubai! Unlike in England, where it rains Every Single Day. London was very cold when I left, so a good pair of Wellies and a jumper was what I was living in.
Wearing:
Jumper - c/o Toms
Jeans - A Wear,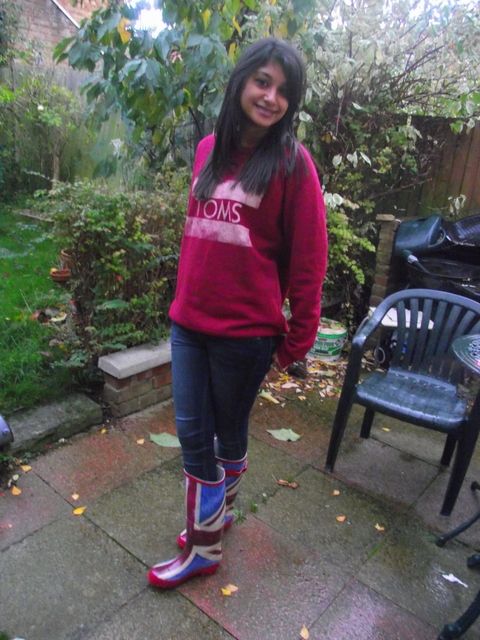 That Toms jumper is my favourite thing ever. I picked it up about a month ago and it's the warmest thing ever. So perfect for the winter.
Absolutely loving those wellies though. I have a couple of wellies, and I think they're a great thing for the winter to have - not just for rain. These ones are so comfortable and I'm loving the Union Jack print on them.
Spy Love Buy have an amazing selection of shoes and there really is something for everyone. They have something for everyone, from cute wellies, to more summery shoes such as sandals.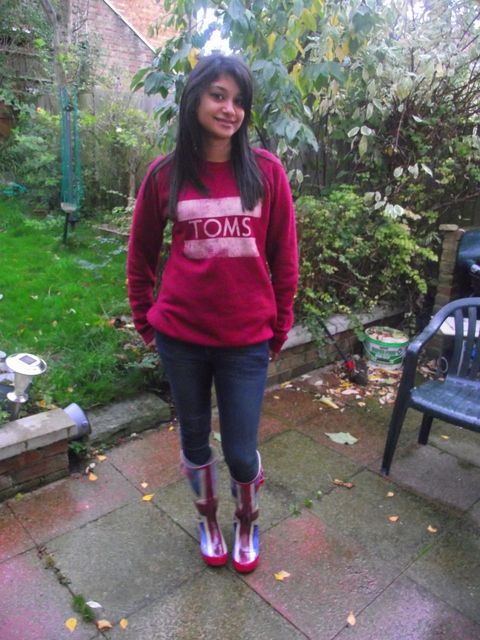 What are you wearing this winter?
Sherin xx