It is so cold - leaving the warm house is remarkably hard, as is taking off my cosy-yet-unattractive shoes right before leaving the house, and switching into more 'outdoor' appropriate shoes. But I've found a pair of stylish fur lined shoes, that are both warm and cute.
Wearing:
Top - Zara
Jacket - Miss Selfridge
Jeans - Fat Face
Boots
- Via Spartoo
I like to think that I'm not getting totally lazy with dressing for the cold weather. I absolutely love layering, then adding boots (my favourite shoe), hats, gloves and scarves. I'm slowly but surely stocking up on warm knitwear for the winter. I'm definitely going to be prepared this season and will aim to look good no matter how cold it gets.
The
shoes
are a complete lifesaver. I've only had them a few weeks but have already worn them more than a lot of other shoes in my collection. I love everything about them. The heel is a perfect height and chunkiness; The lace up style is cute; the fur lining is super warm and soft, and the shoes in general are just so comfortable (I even wore them to a gig last night and they held up really well). They're from a brand called
Arian
and they have some pretty cool looking other pieces online too.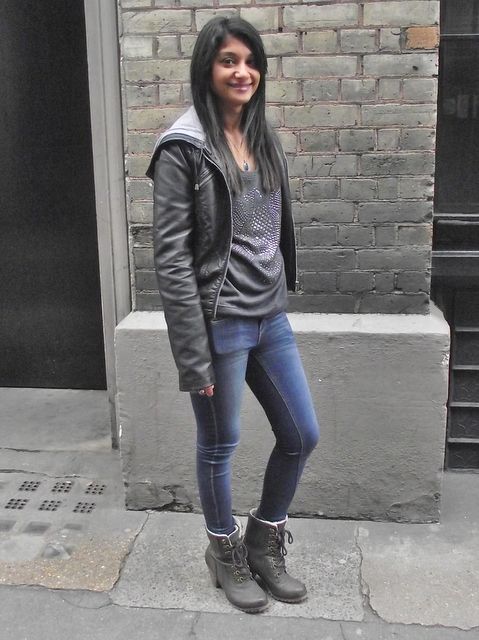 How are you keeping warm this winter?
Sherin xx
Thanks
Danielle
for the pictures!