Playing dress is always fun to do and, as a blogger, I do this a lot. Many a location has turned itself into a mini dressing room while I've scheduled a mini photoshoot! This last week in particular has been a lot of fun and I've done those things that remind me how fun my life is.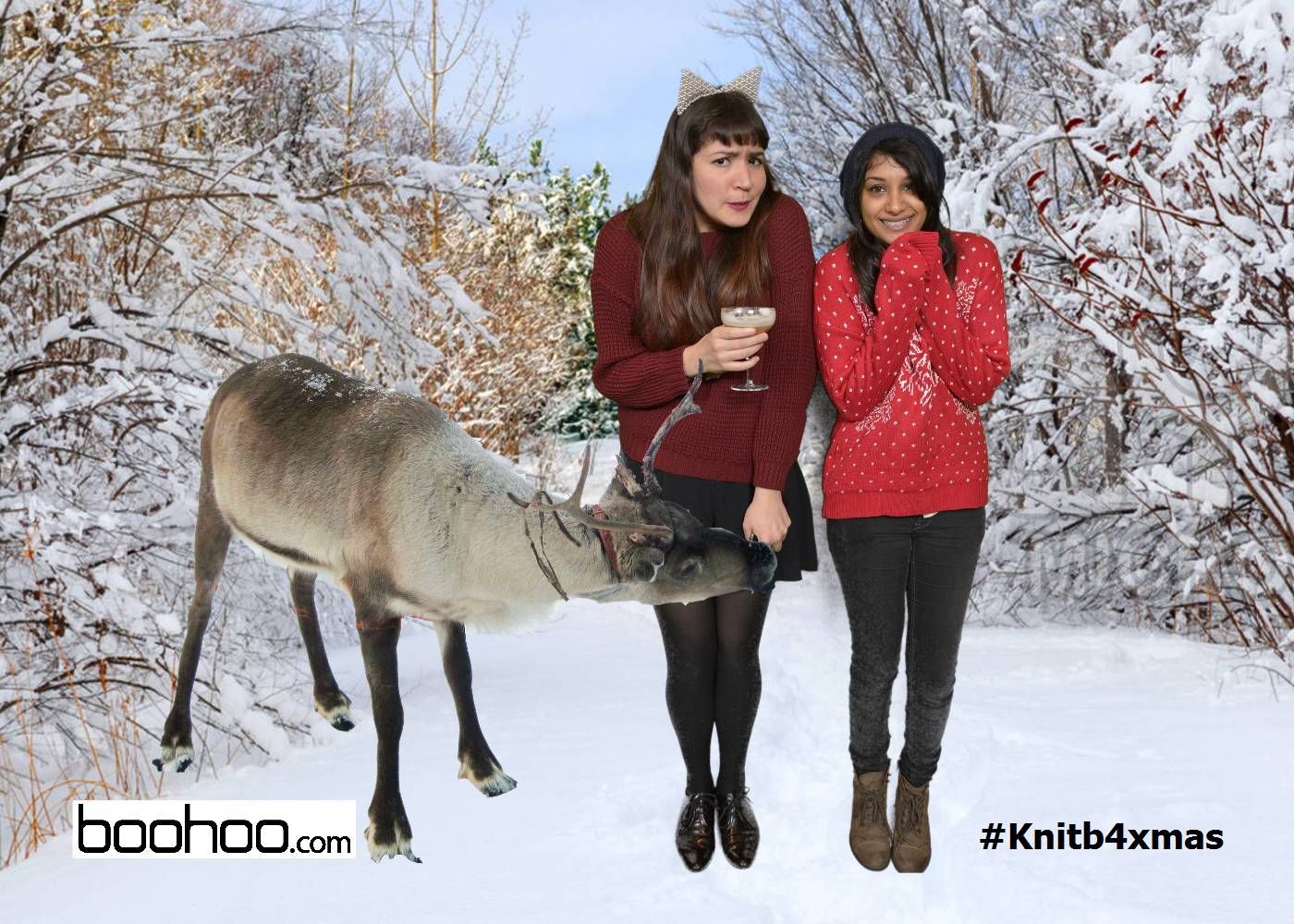 Boohoo
threw an amazing party a few weeks back at IceBar in Central London, and it had a lot of my favourite blogger friends as well as gorgeous clothes. The Christmas and party looks were on display but as it was so cold outside, I was more drawn to the rail housing the beautifully adorable Christmas jumpers and onsies. Naturally there was a lot of trying fun jumpers on (with some Christmas based accessories) and lot of pictures. A green screen was installed so we could even pick out Christmas based backgrounds.
Above: With
Fritha
, Robyn from 7Things Media and
Natasha
Below: Fritha attacks me with a giant candy cane as a polar bear eats my hand and an elf threatens me - it's a hard life.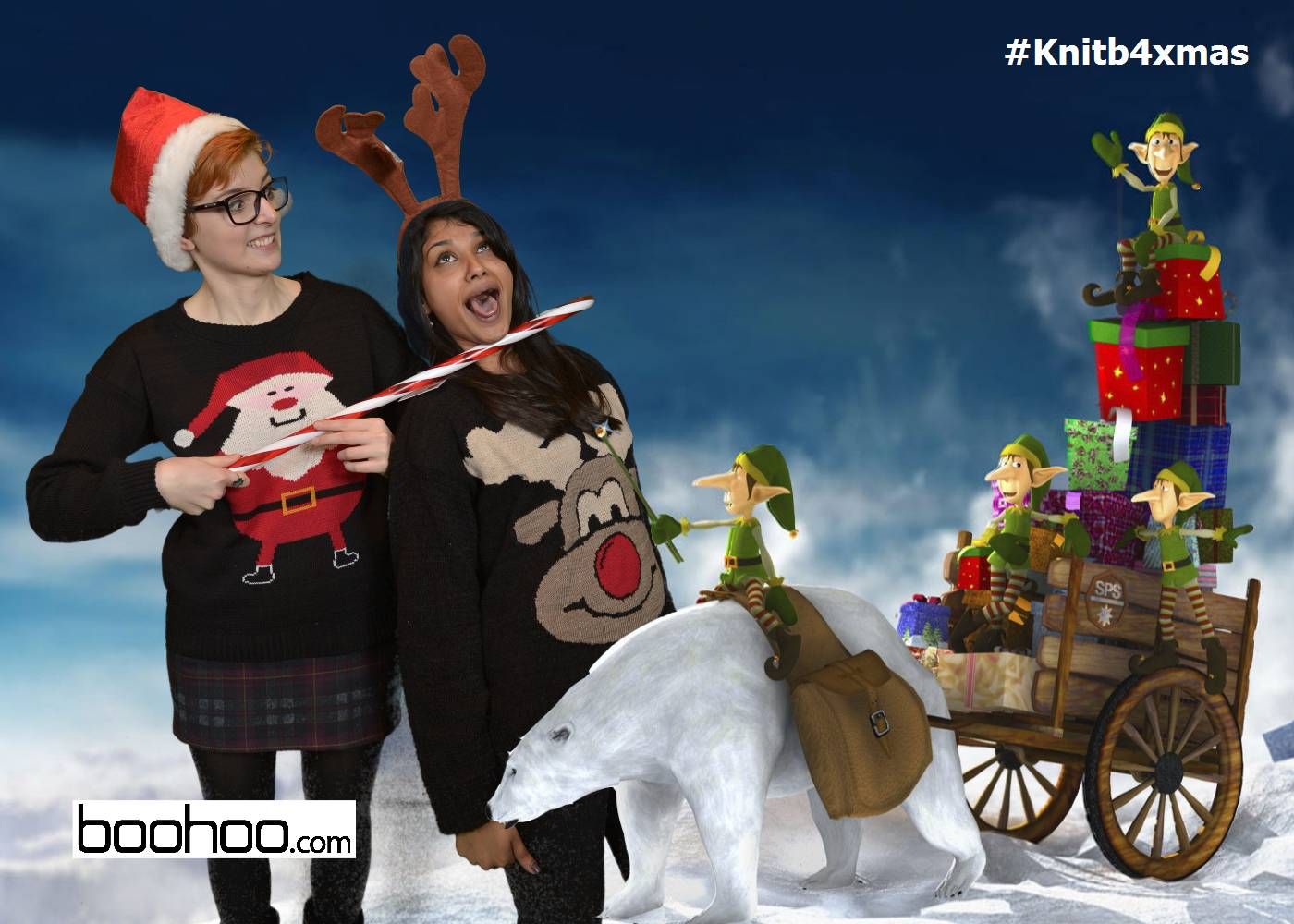 Aren't the jumpers the cutest? I love the Rudolf one.
I also met Santa and left with a big box of winter goodies, including a onesie (which I've already worn around the house with my UGGs).
---
I also headed over to see a favourite PR team of mine:
Iroquois PR
. I love hanging at their offices, and I always turn my visits into a photoshoot. I loved looking through some of their newer clients and dressing up in gorgeous dresses (more on that in another post). I also spotted this gem of a brand:
Black Score
. They do the most incredible slogan tees with quotes such as 'Tom Ford is my Homeboy' and 'Gucci got game, yo'.
They're perfect fashion tee's with a slight edge. Naturally the 'Louboutins and Vans baby' stole my heart because, and my header is proof of this, I love both heels and a good pair of sneakers.
---
And to get me in even more of the Christmas spirit, I was very kindly invited to
Boots
Flagship store's 'Turning on the Christmas Lights' event, which had the special guest of Pudsey the Bear. I love him - I watch Children in Need every year, and this year Children in Need raised over £26 million! I'm always impressed by the appeal and all the money raised.
No where feels like Christmas more than Oxford Street, and the Boots in the middle did a great job with their Christmas lights this year. They were bright and fun and really added an extra pop to Oxford Street giving it more Christmas cheer than ever!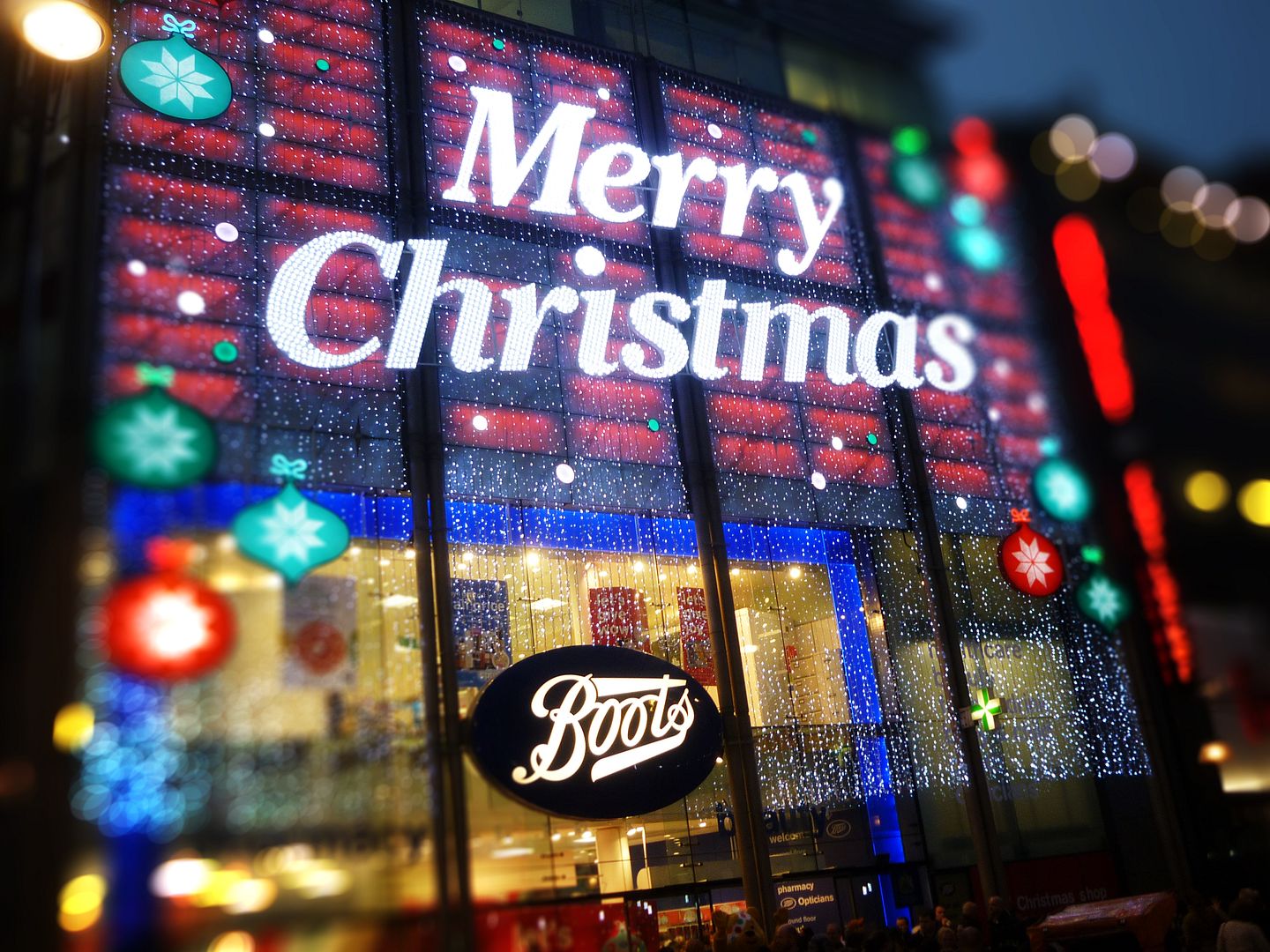 Who else is in the Christmas spirit?
Sherin xx