This is another one of my wore-in-Dubai-but-no-photographer outfit, which I decided to recreate back here in London. I wore it on a *ahem* wild night out in Dubai - which we won't go into yet (but I can tell you there were secret gigs from Travie McCoy and Missy Elliot).
Wearing:
Jeans - Zara
This is my first try at peplum after seeing countless others looking great in it. I'm a massive fan of them now. I love the added glam it gives the look. I got if from Fashion Union which, for those who don't know, is an online store that has a great selection of gorgeous clothes, at great prices. This peplum is really good quality and I can't wait to get some more peplum in my life.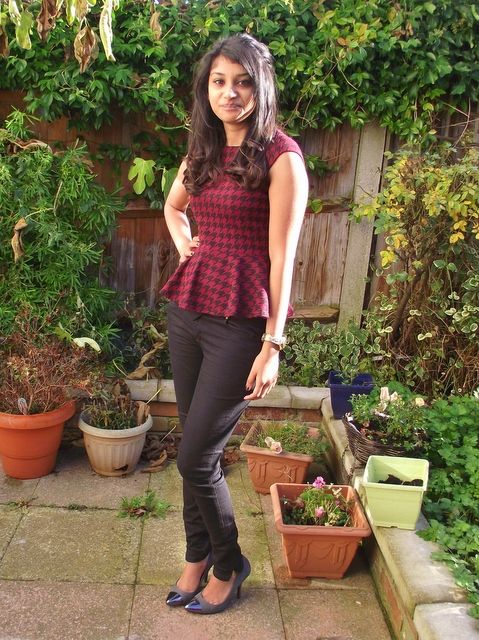 These shoes are my new babies. They're from Stylist Pick and I love everything from the colour to the steel toe. I know the steel toes on shoes are set to be a big trend this winter, and I love the look of them so much! They're from the Louise Roe collection and are the most comfortable shoes. On my night out, I wore them for 4-5 hours in a row and there were no blisters at all!
Have you tired peplum?
Sherin xx