Another bit of a random post for you guys today. Just an update on my goings on as of late.
I was asked by
evian
to create what my dream bottle would be, this is off the back of
Diana Van Furstenberg
being the latest designer to create an exclusive, limited edition bottle for evian (you can see her and other designers bottles on
Evian's Pinterest Page
). I think she did a great job with her design, injecting her own personality in it, so I was excited to sketch out my own bottle.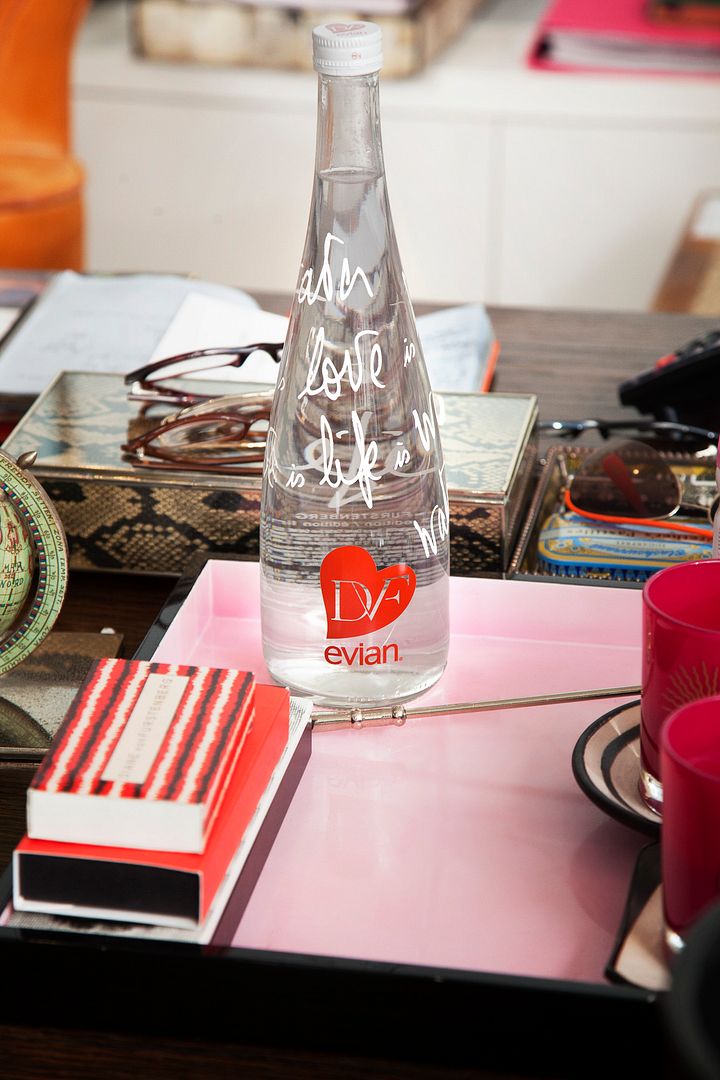 Now, before I show you, you have to bear in mind that I have absolutely NO artistic ability. While at school other kids would get fake sick notes to get out of playing sports, I'd do it for art class. No lie! But I have to admit I did have a lot of fun designing and sketching this out! The bottle looks a bit wonky, but I'm still proud!
Here's my practising page with ideas, scribbles and plans of what I would do:
As you can see I had a few ideas and had various goes at sketching things out.
And the final thing:
So why did I choose this design? Well, I wanted to keep the bottle as plain as I could because water (or H2O as I've stamped at the bottom) is the purest thing there is. I've also added little snowflake designs as it's getting very cold in London now and snow is the best part of winter. I've also added a sketch of headphones around the neck of the bottle (genius idea from
Tasha
of The Hot Spot). Music is my biggest passion (even bigger than fashion) so it felt so perfect to have those headphones (which are VERY hard to draw out) around the neck. Also there are usually headphones around my neck too!
---
I also spotted this incredible tank while at a press day. It's from
Truffle Shuffle
and I've been scouring the website every day waiting for it to drop online.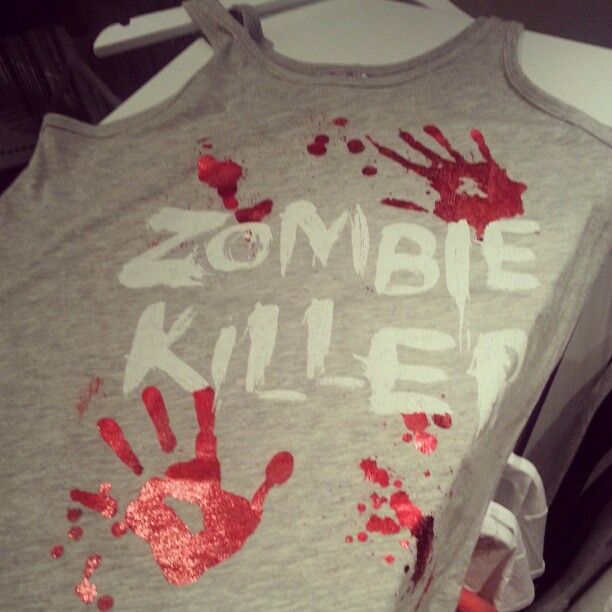 One thing many people don't know about me is that I LOVE a good zombie, dystopian, apocalyptic, end of the world movie. Seriously, the more people that die, the happier I am. I love the likes of 28 Days Later, REC, Stake Land and Zombieland. I can't stomach rom-coms at all. Anyway, my point is that I need this tank in my life. It's so perfect and fun. Truffle Shuffle actually have some pretty cool t-shirts and hoodies online - definitely worth checking out. Especially for
this AMAZING tank
that's similar a Sheldon Cooper (Big Bang Thoery) t-shirt.
---
I also had a really fun evening at the
Queen of Hoxton
. I've been to the Queen of Hoxton a fair few times and I love it there. It always has a good vibe and there's always something going on on their rooftop. Right now, their Rooftop is playing host to WigWamBam, which I was lucky enough to go and check out for myself.
WigWamBam is essentially where you want to be this winter, if you find yourself in London. Located in East London, the rooftop has an incredible view, and definitely gives of a 'camping vibe'. There's a tent and bar at the top, and there are logs to sit on and real camp fires for you to warm up with (and you can roast your own marshmallows, while sipping hot chocolate if the selection of cocktails doesn't take your fancy).
My favourite bit is definitely the massive grill they have, that cooks up the most delicious looking food, from hog roasts to whole lambs. And the fairy lights around the rooftop, in the tipi, give it a great atmosphere. Secret time: as of Monday this place will probably be my new hangout because I just got a new job just a 10 second walk away from it! Exciting!!! Yes, I'm finally an adult with a proper job.
---
Finally,
ASOS
have a fun new project going on. They've teamed up with
Yourvine
, that invites people to complete challenges for their favourite brands, and to earn rewards.
The two recently launched a campaign together that allows participants to complete challenges by using the hashtag #bestnightever. Rewards include discounts, premier membership to the site, freebies and even vouchers.
It's easy to enter as all you have to do it is head over to the Youvine website (linked above) and sign up to receive challenges. Ideas for the challenge include taking pictures of your party outfit, creating a perfect going out look using ASOS Fashion Finder and even putting together a wishlist.
Definitely worth signing up and getting more information about these challenges. We know ASOS do some great stuff so this is a perfect opportunity to treat yourself ahead of Christmas or even sort out some presents!
Sherin xx