Before you panic, don't worry - I threw on some tights and a coat right after I took these pictures! I'm more bare just so I can show you the outfit better.
Look at me rocking sequins twice in one week. If someone told me a few years ago that I'd be wearing a lot more sequins, I'd laugh, but as I am a blatant magpie, sequins now has a special place in my heart.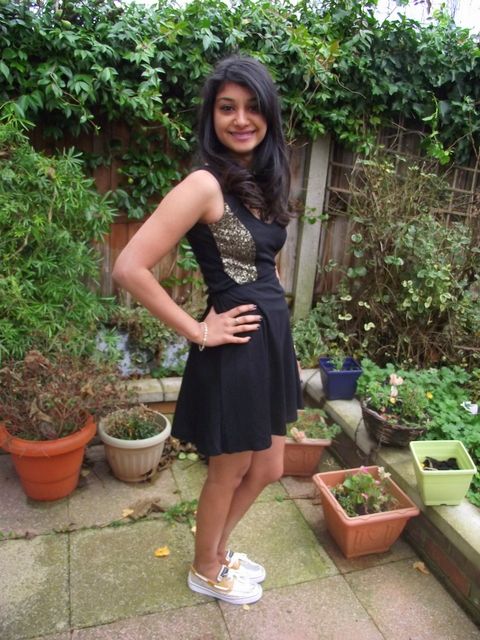 Wearing
Shoes - Sperry
Necklace - Eric Van Peterson
This skater dress is the cutest. As we know, I love a good LBD, and have dozens of versions of it. This is my latest version. It has an open back (which will be shown off more in the summer) and sequins side panelling, which adds a lot of fun to the otherwise simple dress. I picked this up from Zalando and I always love shopping there. They have a HUGE range of clothing and their
women's clothing
is second to none. There are 100's, if not more, of different brands, from the likes of fun dresses, cool shoes and a lot of great accessories.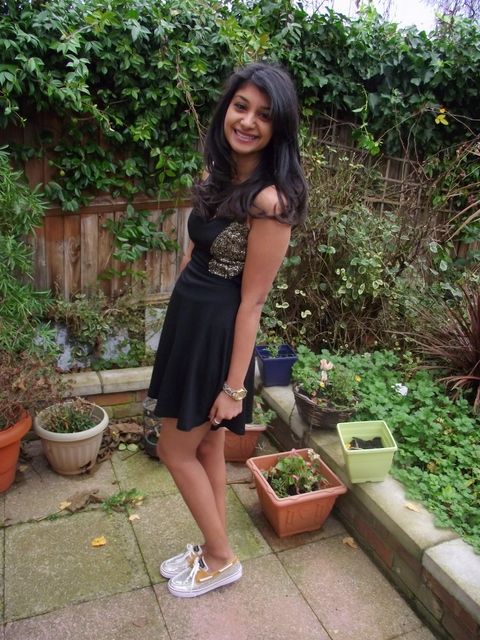 I'm also pulling a 'Kristen Stewart' and have paired the dress with a pair of trainers. The trainers/dress is a really fun look (I like to think I did it before Kristen - but she does pull it off better than I do) and one that I do a lot, especially in the summer. Seriously, trainers are the only thing I love more than heels. This stunning pair are
Sperry
, and the gold sequins not only matches the dress perfectly, but also adds some glam to them. Sperry are one of my favourite shoes brands and I have a few pairs from them; I love them all so much. They're remarkably comfortable and can be worn all day with no pain at all.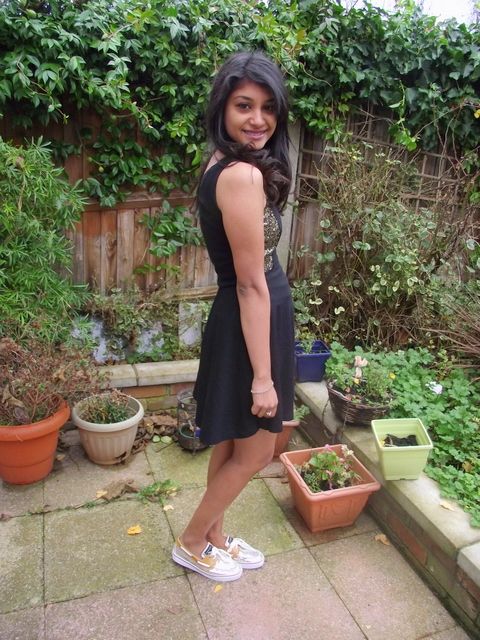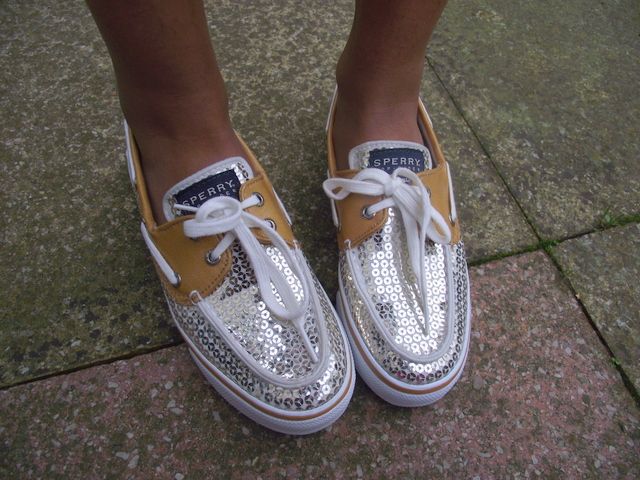 And isn't my new necklace absolutely gorgeous? It is from
Eric Van Peterson
: an incredible jewellery shop tucked just in Chelsea. I went instore to visit and was so impressed by all that I saw. Everything is so unique and made in store, and I was lusting after so many pieces that I saw.
I love everything about this necklace. It's one of those pieces that you can just throw on and wear for any occasion and the unique design is bound to get people talking. I love the elephant on it and the small topaz gemstone. There's also an amethyst at the back. As much as I love my statement jewellery, I definitely prefer pieces that are smaller, but have a story behind them - pieces that can be handed down from generation to generation and can be worn all the time. These are special pieces with meanings and this is what Eric Van Peterson specialises in.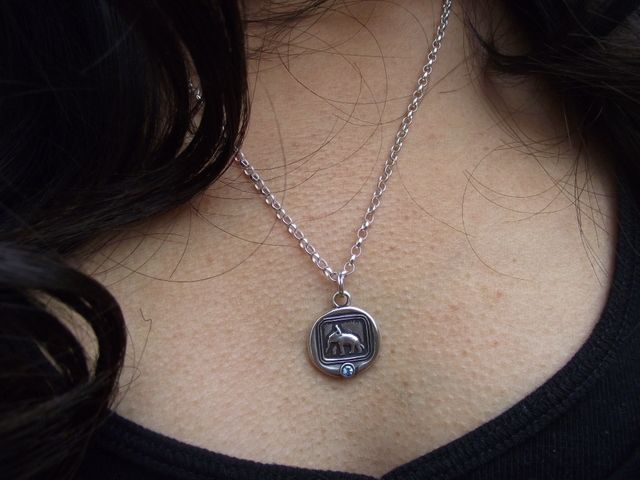 It is a one of a kind store that has a lot of really pretty silver and gemstones used in the jewellery and I loved everything that I saw. Eric and Lin initially started with a vintage stall in Camden in the 1970's and now they have their own jewellery store, designing their own pieces. Pieces are inspired by their trips to the Far East, and there are a lot of really cool pieces, from casual everyday wear, to more expensive and statement pieces.
Sherin xx