Look!!! I'm wearing prints. Regular readers will know how rare this is as I'm usually in plain neutrals, such as black, white, grey and, if I'm feeling adventurous, blue. But I woke up a few mornings after being kept up ALL night by the sound of pounding rain and torrential wind and decided that my life needed a bit of colour.
Wearing
Dress - Joules
Hat - DC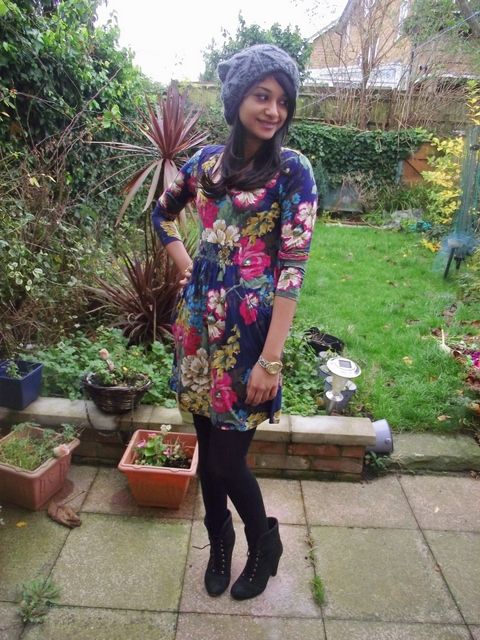 I loved the extra addition of colour and floral prints to my life and I felt so much happier while walking around amongst a sea of black coats, knowing I was wearing something so colourful below. I got it from Joules who do some amazing
floral dresses
in a whole host of styles - so something for everyone. I think this dress is the cutest. It fits so well and the cinched waist gives me more shape which I love!! It's a good length so I can wear it in the summer without tights too (these are my thickest tights that I own - it really is that cold in London).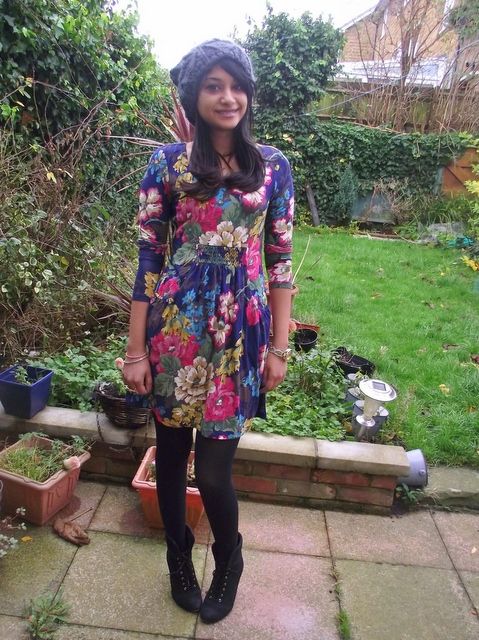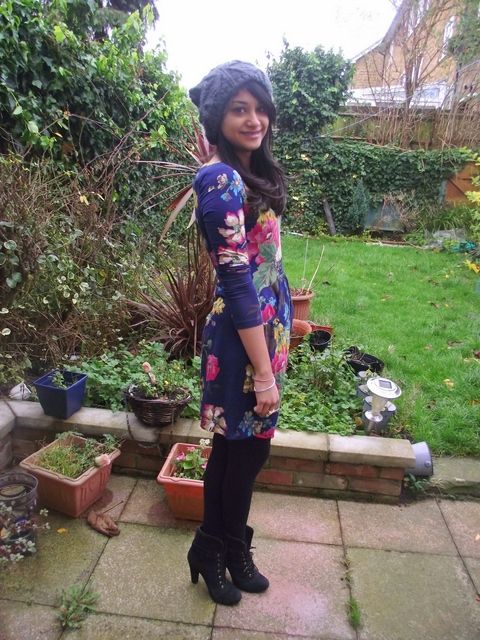 I've also been stocking up on knitted hats, gloves and scarves. This DC one isn't the most stylish thing in the world but boy is warm! And it's perfect for those days where I give myself some extra time in bed instead of doing my hair.
And nothing adds a bit of glam like a good pair of heels. I've been wearing flats less and less (I think only a handful of times this summer) and while I still have a lot of comfortable flat boots, I definitely prefer my heeled ones. I think my feet are becoming immune to heels (yay) so I feel more at ease wearing them - unless I am walking for hours on end. But I do love these ones from Dune; I can have them on for quite a while without feeling uncomfortable at all. Got to LOVE Sarenza for having that brand, as well as 100's others.
How are you spicing up your winter looks?
Sherin xx