For me, nothing compares to curling up with a good book, while listening to some music. Although I tend to stick to novels that I can throw in my bag and pick up while I have a moment free, I also love large, coffee table books. Ones that I can dot around my room and pick up, filled with gorgeous pictures and fun facts.
There are some fabulous new additions to my bookshelf which I've been reading and admiring this last week or so and I thought I'd share them. They're all fashion based and I love having them on my bookshelf.
History of Fashion: New Look to Now - by June Marsh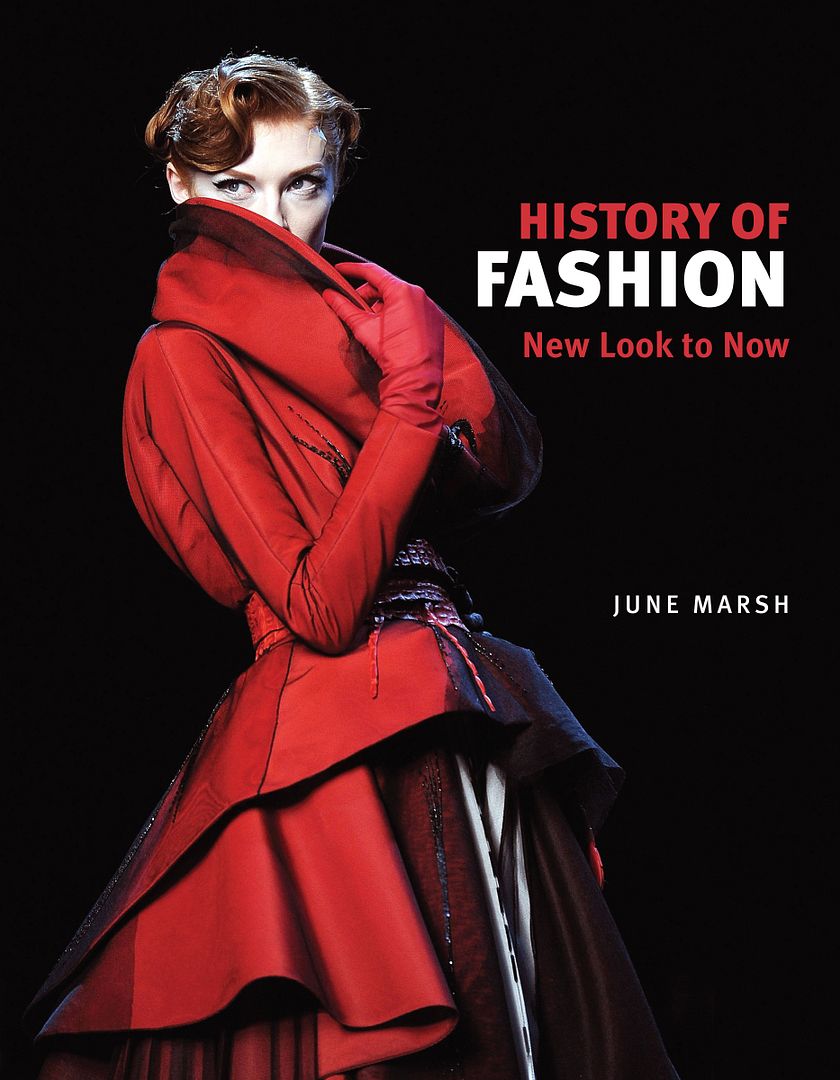 One thing I love is knowing about my hobbies and fashion is definitely one of my hobbies. This book, written by freelance journalist and stylish
June Marsh
, is absolutely fantastic and does a great job at looking at fashion from the last 50-60 years.
The book starts off with talking about
Christian Dior's
New Look, in the late 1940's. It sets the scene perfectly with Dior's Fashion Show, that launched the New Look and really got the Fashion world talking. I loved how it goes back and looks at the impact of the war on the fashion scene, especially that of France (eg rationing fabrics), but then proves that you can't keep a good fashionista down as the Parisian women longed to look good again.
It's a book filled with pretty pictures alongside the history of one of the most influential and powerful industry's: fashion. Alongside Dior, there are backgrounds of other designers, including
Balenciaga
, and the quote made from Harper's Bazaar, that I absolutely love:
"Almost every woman, directly or indirectly, has worn a Balenciaga"
Historically, the book goes really really in depth about fashion and how it grew again after the war, with many thanks to Dior and the New Look. It was nice to learn about the business side more and see how these designers grew and the competition between them, especially as more celebrities came out.
I loved seeing difference in fashions between countries too, especially in the 50's, where the French were all about chic and extravagance, but then how it was all about London in the 60's, which was an iconic era for fashion - with the rise of music and youth subculture. The book goes through the years and I found it most interesting to read about the 90's, which was also an iconic time. Women were making a name for themselves and there was a real rise in the celebrity culture, as well as with well known supermodels - it was all about Girl Power.

History of Fashion does a great job going through all the main eras of recent history and how what was going on in the world made an impact in the fashion world. It looks at key designers and even magazines and how each played a part to bring fashion into what it is today. It's an ever changing industry that has had a very interesting history.

This is definitely worth a read for any fashion lovers and should be on the shelves of all fashion bloggers. It's a great insight into an industry we love and it's interesting to see how far the fashion world has come and changed. There are great pictures of clothes during each era, as well has more behind the scenes pictures of designers and celebrities.


History of Fashion is available to buy from Amazon
.
Audrey: The 60's - David Wills
"Audrey was a lady with an elegance and Charm that was unsurpassed, except by her love for under-privileged children all over the world" - Elizabeth Taylor (Page 144)
Hepburn is an icon and I've been a fan of her movies since I knew about the existence of 'Breakfast at Tiffany's'. Hepburn had the chic sophistication that we all want - she was gorgeous, a talented actress and did her bit for charity as well.
Audrey: The 60's
does a great job at looking at Hepburn's style and the fashion from some of her most popular and well known roles.
Obviously, it starts with
Breakfast at Tiffany's
. The pages are filled with gorgeous images from the movie, of Audrey and George Peppard, as well as quotes from the crew and those who worked with Hepburn. It was nice to get little anecdotes from the director as well as from friends and those who worked on the set, even a quote from
Givenchy
himself and pictures of her in that iconic black dress.
"There is not a woman alive who does not dream of looking like Audrey Hepburn" - Hubert de Givenchy (Page 2)
The book continues with more information about her high profile roles and short stories about her from those who work closely with her - directors, co workers and so on. It was nice to get an inside about some of my favourite Hepburn films and learning more about the legend herself, while seeing gorgeous pictures of her. It gave her a more human feel and she seemed so down to earth - the perfect role model.
I loved reading about Charade, My Fair Lady, How To Steal a Million and Two For The Road, as they're my favourite Hepburn films (don't make me pick my favourite one!) I personally loved reading about My Fair Lady the most. The fashion in that film is iconic, especially her large black and white hat, which is photographed and included in the book as well.
"Hepburn is cheerfully committed to a mood of how-nuts-can-you-be in an obviously comforting assortment of expensive Givenchy costumes" - The New York Times (Page 75)
Family, photographers, designers directors, co stars and editors (including Diana Vreeland) have all been quoted in this book and all have amazing things to say about Audrey Hepburn. Each page is filled with the most lovely photography of Hepburn, looking both natural, on set and from magazines. It is clear that she really looked amazing all the time, and from the quotes written about her, she was also such a lovely person.
"
I believe that happy girls are the prettiest girls
" - Audrey Hepburn (Page 151)
This is a must have book for any and all Audrey Hepburn fans. It provides a great insight into her life, from her personal life to her work. I definitely recommending picking up a copy if you can.
Start Something That Matter - Blake Mycoskie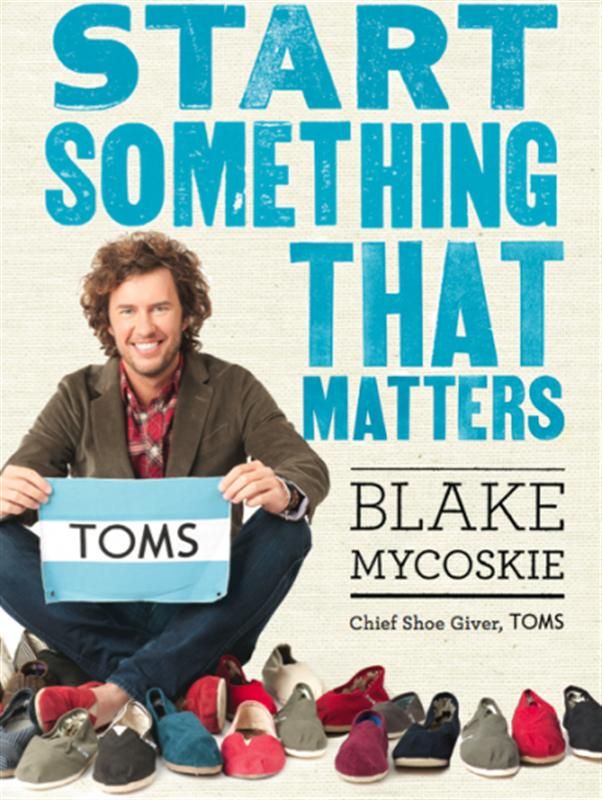 So this technically isn't a fashion book, but it's still something that needs to be on everyone's bookshelf. I loved it so much that I got a copy to give to my brother too, even though we're in the same house. I've gone on about TOMS and how inspirational I find everything they do so was excited to read this (also, I have a huge crush on
Blake Mycoskie
).
But this is a very inspirational read and made me want to do something much more with my life - and I know I'm not the only person who read this book in just a few days. I loved reading about how Blake came up with the ideas of
TOMS
and all the troubles he went through before TOMS became one of the biggest shoe brands in the world.
Blake really has started something that matters with TOMS, and he does a great job talking about how he started it and why. There are stories of success and failure, and I feel this is one of those books that everyone must read, especially if you're looking to make it on your own with your own business...or even if you want to blog full time. It's full of handy tips and pointers to keep you motivated.
What's on your fashion bookshelf?
Sherin xx