It's that time of the year where we organise our wishlists and plans out gifts for everyone, and I'm more than a little excited to be getting presents.
Avenue 32 is my go to for a wishlist this season. It's full of gorgeous and luxury products - from a whole host of designers, both established and emerging. A fairly new site - only launched in 2011, the site has come along way and there is a constant stream of new products for us to drool over. They have a great selection of pieces, and browsing the site can keep you occupied for hours on end.
There are a lot of different brands such as 3.1 Philip Lim, Felder Felder, Zac Posen, Liam Fahey, Marios Schwab and
Lara Bohinc at Avenue 32
, so a great variety to shop from. I absolutely loved the variety of designers and how there are a lot of really high end pieces next to more affordable one.
I picked my top 10 from the website and decided to share it with you guys.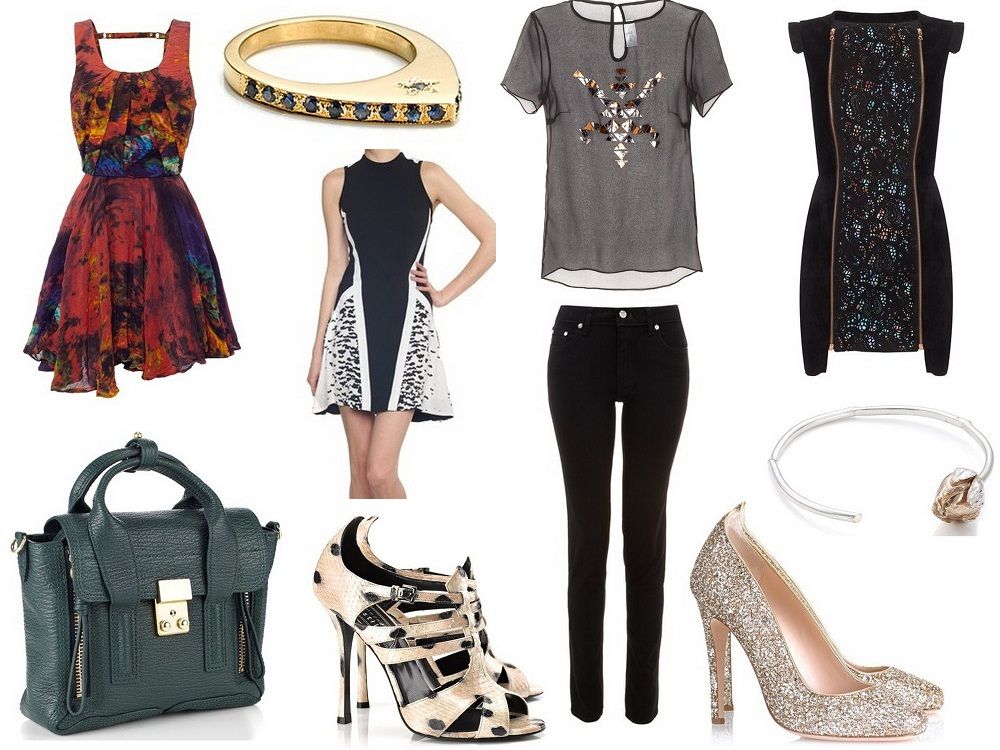 1)
Felder Felder Dress
: This is an absolutely gorgeous dress. I love the everything from the colours to the style of the dress itself.
2)
3.1 Philip Lim Bag
: Such a pretty colour for a bag and it looks like it could fit so much in.
3)
Zara Simon Ring
: I love a good sparkle on my hands and this Gold and Sapphire ring is exquisite.
4)
Ohne Titel Dress
: I don't know much about this designer, but this dress is making me a covert. There are some great structural pieces and this dress is perfect.
5)
Edmundo Castillo Shoes
: Aren't these so stunning? Perfect to go with a dress or a pair of skinny jeans. Love the unique print too.
6)
Manuela Duck T-shirt
: I could definitely see myself wearing this t-shirt. It's very cool looking and I love the metallics at the front.
7)
BLK DNM Jeans
: We know skinny jeans are my best friends and a black pair are a must have for anyone.
8)
Manuela Duck Dress
: Another one from Manuela Duck - I'm clearly a fan. Everything from the zip detailing at the front to the print and shape is so unique.
9)
Husam El Odeh Bracelet
: Isn't this so incredible? I love the design of this, and all of Husam's other pieces too - each is stunning.
10)
Jerome C Rousseau Shoes:
I love the gold glitter detailing on these shoes - perfect for a Christmas and New Years party!
The site is easy to navigate and it's to have a look to find all your favourite pieces from designers.
What's on your Christmas wishlist from Avenue 32?
Sherin xx
This post was written in collaboration with Avenue 32.